Ever heard of a platform that allows you to shop for affordable items and earn money for yourself? Yes, you can download a mobile app that enables you to do that. JumiaPay is a digital platform that allows you to execute basic financial transactions, shop for affordable products, and earn money online through referrals. With this mobile app, you get an all-in-one package.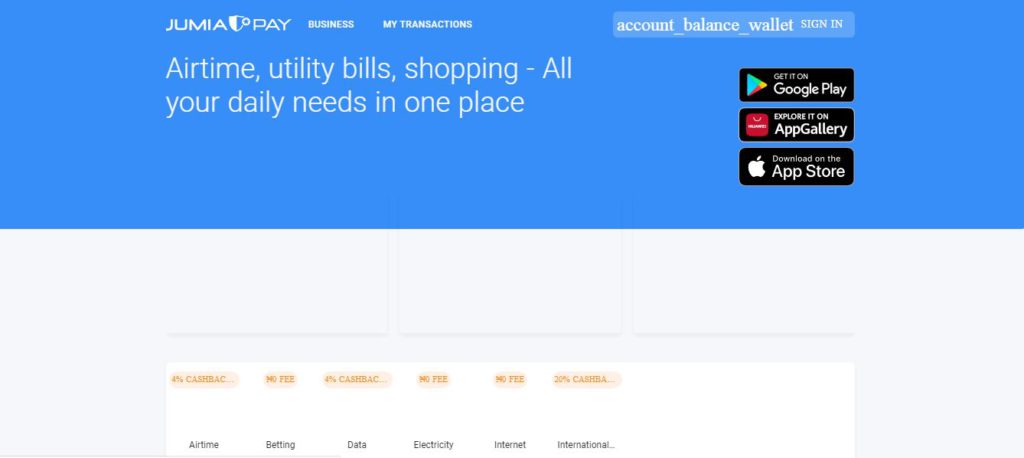 An Overview of JumiaPay
JumiaPay, is a digital platform that allows you to pay bills at the cheapest fees, get loans, invest and earn returns, and execute many transactions from your smartphone. Also, the platform gives you discount bonuses on every purchase. This discount includes a cashback of 5% and more on all your transactions.
How does JumiaPay work?
Here's how this platform works:
1. You download the mobile app from either the Google play store or the App store.
2. Next, register by entering your email and confirming your phone number.
3. Once you have registered successfully, you gain access to a variety of services.
Basically, you can get a fast loan with a little interest rate and pay for your household bills with ease. Also, you can pay toll gates fees and buy airtime on this platform. Most importantly, you will cashback on many of your transactions and make extra cash by referring people to the platform.
How can I make money from JumiaPay?
Follow these easy steps to start earning money from the app in no time:
1. First, download and install the app.
2. Next, register and confirm your phone number.
3. Make a payment or purchase an item with the app. Basically, you have to buy an item to avoid being flagged for spam.
4. Invite your friends to the platform to earn. You can do this by clicking on the invite toolbar at the bottom of your screen. You will receive ₦1000 for every person that registers and uses the platform to make any purchase.
How can I get a loan from JumiaPay?
Follow these easy steps to get a quick loan from JumiaPay:
1. Download and install app
2. Next, register and confirm phone number
3. Navigate the platform and click on "loans" under financial services.
4. Lastly, input accurate details then apply for a loan and wait for them to contact you. You can get a loan of up to ₦100, 000.
How can I invest with JumiaPay?
To invest your money, follow these simple steps:
1. Sign in to the app. However, if you are yet to create your account, just register on the app first.
2. Next, navigate to "AXA money fund" under financial services and click on it.
3. Follow the instructions and invest your money to earn returns.
What is the interest rate on JumiaPay?
The real interest rates on the loans you borrow from this platform are not listed but it's likely to be from 3% and above.
How can I download the JumiaPay app?
To download this mobile app on your smartphone, follow these simple steps:
1. Visit the android Google Play Store or Apple App Store.
2. Next, enter "JumiaPay" in the search box and search for the app.
3. Download the app, register, and refer to earn money easily.
How can I contact JumiaPay?
The customer care phone number for this platform is +23412772366. If you are having any issues or difficulties, just contact them.
Bottom Line
JumiaPay is a valuable mobile app that allows you to make a variety of financial transactions while earning through referrals. Also, it provides you with a platform where you can shop for items at affordable prices. This app is credible and legit so it is safe enough for you to try it out.
You can obtain a comprehensive loan, tailored to your specific needs by using this platform. Basically, it allows you to compare loans from different lenders across Africa, ensuring the best option doesn't slip through.