Investing in Real Estate is a great way to create long-term wealth. However, the prices may be a major limiting factor for many Nigerians to partake in this kind of investment opportunity. Fortunately, some companies have made real estate investment affordable for the average Nigerian. Coreum is a real estate organization that promotes wealth by making real estate investment affordable for everybody.
Investment assets are held in trust by FBNQuest Trustee on behalf of all the members of this platform.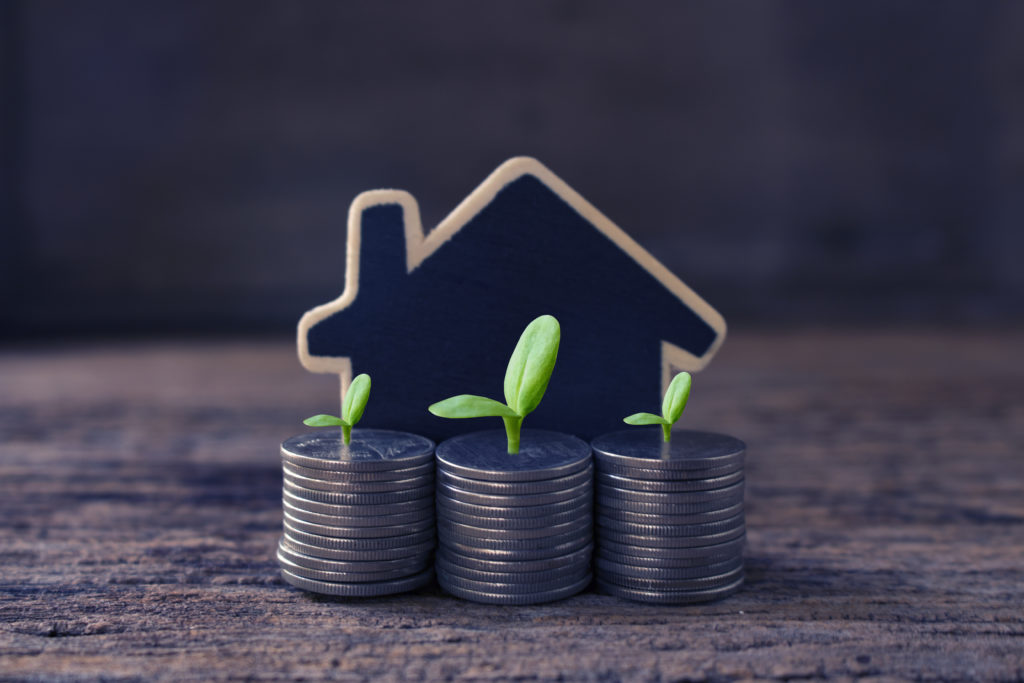 An Overview of Coreum
Coreum is a Real Estate Organization that facilitates wealth equality by making Real Estate affordable for everyone irrespective of income level, location, or age. Basically, they achieve this by providing everyone with a chance to co-invest in credible real estate properties, which have high growth potential.
The privately held company was founded in 2018 and provides Real Estate, Property, and Investment services to Nigerians.
What services does Coreum offer?
The organization focuses on providing real estate services for Nigerians. Basically, they provide three types of real estate investments plans. These plans include:
1. LAND Real Estate Virtual Service (REVS)
Land REVS are simply lands that you can invest in. These lands appreciate in value every year making it easy for you to buy and resell after its value appreciates. With a minimum amount of N50,000 Per Slot, you can kick start this process.
2. PROPERTY REVS
With a minimum of N100,000 Per Slot, you gain access to this real estate service. Basically, property REVS are supported by revenue-generating real estate properties.
3. CONSTRUCTION REVS
The service sells for N500,000 Minimum Per Slot. Construction REVS are supported by estate development projects.
Basically, these are the three types of Real Estate plans that the company offers Nigerians. Read more on Real estate investment opportunities in Nigeria.
How can I register on Coreum?
To create your own account with Coreum, follow the steps below:
1. First, log into the website, www.coreumgroup.com
2. Also, select "Create an account"
3. Input your basic details
Thereafter, submit the form and follow further instructions from the platform.
How can I invest in Coreum?
To start investing in Coreum, follow the instructions below:
1. Create an account via their official website, www.coreumgroup.com
2. Fund your digital wallet
3.. Choose your investment plan
Lastly, commence your investment journey by investing in the plan you chose.
What documents do I need to register on Coreum?
The most important documents for registration are basic details like your name, address, phone number, Email Address, etc
What is the Minimum Amount of money I can use to invest in Coreum?
Basically, the minimum amount of money you can invest with on Coreum is N50,000. In addition, their lowest investment plan, which is the LAND Real Estate Virtual Service (REVS)
goes for a minimum of 50,000 naira only.
Does Coreum have an app?
No, the real estate-centered organization does not have an app yet. However, you can use all their services via the web platform.
How can I contact Coreum?
You can contact Coreum via the following ways:
Address: 22, Water Corporation Road, Victoria Island, Lagos
Email Address: Info@coreumgroup.com
Website: www.coreumgroup.com
Phone Number: +234(0) 1 453 7066
Bottom Line
Coreum is primarily a real estate investment company. Basically, the company makes real estate investment affordable for everyone. Although the company is yet to gain solid credibility, its platform is still a good way to commence your real estate investment journey at affordable prices.
You can obtain a comprehensive loan, tailored to your specific needs by using this platform. Basically, it allows you to compare loans from different lenders across Africa, ensuring the best option doesn't slip through.