Real estate investing is a kind of investment strategy that is satisfying and lucrative. Basically, it is relatively safe compared to other investment strategies, hence, it can serve as a great way to diversify your portfolio. If you are a beginner and want to learn the basics of real estate investment, here is all you should know about it.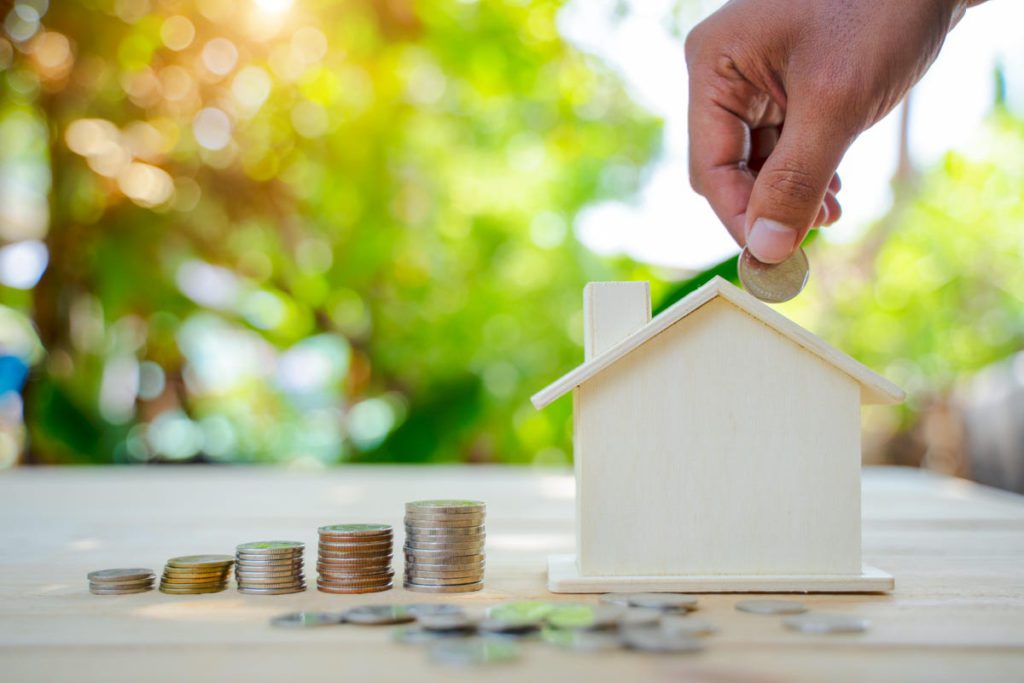 Why Invest in real estate?
Real estate is known to be one of the most reliable ways to create wealth for yourself and there are reasons for this. First, investing in real estate is a great way for you to diversify your investments. Basically, diversification helps to reduce the risk on your portfolio so if any asset does not perform well, it will not affect your entire portfolio.
Secondly, real estate investing allows you to own substantial assets that tend to appreciate. Unlike stocks where assets are mostly abstract, real estate gives you tangible assets. Holding tangible assets that you can see, explore, and improve is definitely appealing to most people.
Lastly, real estate tends to retain its value, unlike other types of investments. As long as the land is an appealing area and you maintain the property well, your investment is likely to remain its value.
How Does Real Estate Investing Work For Beginners?
There are different ways a beginner can invest in real estate. Hence, if you are just starting, you do not need to buy a whole property right away. Here are four ways real estate investing works:
1. Owning rental property
This is the traditional method of doing real estate. Basically, it involves purchasing a property and leasing it out to tenants. You can buy any kind of property from a single-family building to a multi-family house to a warehouse or even a business property.
Thereafter, you can lease it to tenants and take care of the building yourself. However, if you prefer your investment to generate a passive income, you can employ a property manager to take care of the building on your behalf.
How you make money owning rental property
Here are two ways owning a rental property can fetch you money:
Charging your renters more in rent than you pay in expenses
Asset appreciation (waiting for the property to increase in value and selling it for more money than you bought it for)
Advantages of owning rental property
Below are some benefits of owning a rental property:
Building wealth in a long-term asset that tends to gain value over time
Generating dependable cash flow since your renters will pay rent monthly or yearly
Giving you the flexibility of selling or using the property for something else if you chose to
Disadvantages of owning rental property
Here are 4 cons of owning rental property:
1. Assuming risk. Basically, owning a rental property comes with risks like damages or the property may depreciate in value.
2. Dealing with logistics of tenant management
3. You're solely responsible for casual expenses like repairs, property taxes, insurance, etc
4. The process of selling can be very long and expensive.
Read More: Real Estate Investment Platforms In Nigeria
2. Buying REITs
REITs are the easiest type of real estate investing. Hence, this makes them an attractive choice for novice investors. REIT is short for "Real Estate Investment Trust". Basically, REITs are organizations that usually own and often operate numerous real estate properties, like warehouses, hospitals, residential buildings, shopping centres, and more.
Many REITs publicly trade their shares on stock exchanges and this is how they become obtainable to private investors like you. You can select from various types of REITs and purchase shares from anyone you choose. Usually, their shares are affordable.
How you make money with REITs
REITs pay you dividends on the shares you own from any income that REIT's holdings generate.
You can sell your shares at a higher price than you bought it for
Advantages of REITs
Here are the pros of REITs:
Ease of access. Basically, you can purchase shares of a REIT on numerous investment platforms.
Historically, REITs perform well and give high returns
Diversification. Usually, REITs own numerous properties so your investment brings you a fractional share of the earnings from all of them.
A good way to get a passive income since you are responsible for any property's success or failure
It is easy to cash out money from REITs.
Disadvantages of REITs
REITs is not hands-on, so you may feel like you're not involved in real estate
The experience is different from investing in stocks. Hence, you do not get real estate experience.
You have no say in a REIT's holdings
No investment is completely risk-free
3. Flipping houses
The concept of flipping houses is quite different from property ownership. Instead of venturing into the long-term process of managing renters and buying properties to add to your portfolio, it is going to be a temporary one.
Basically, flippers purchase properties or houses that require renovations, fix them up to improve their value, and then put them back on the market to sell at a higher price. Ideally, "flip" is just a short-term situation that intends to quickly sell a building and move on to the next.
How you make money flipping houses
You make money by flipping by selling the houses you renovate at a profit. Basically, after renovation, you can put the house on the market at a much higher price. 
Advantages of flipping houses
Extremely hands-on. You get to enjoy the experience of investing in real estate. 
Potential to generate high profit. Basically, you can sell flipped houses at a way much higher price. 
A good option for investors who already have connections or experience in construction, plumbing, painting, etc.
Disadvantages of flipping houses
It is financially risky because fixing the house may be more expensive than what you budgeted for.
Reselling the house may take time. Also, it is very time-consuming to renovate the house.
4. Real estate crowdfunding
Real estate crowdfunding involves raising capital for real estate investments. When real estate professionals or developers find investment opportunities, they may be unable to finance the whole investment themselves.
Therefore, they use crowdfunding to let individual investors assist them to finance the project. Basically, this process allows you to invest in real estate without the hassle of owning or managing properties.
How you make money with real estate crowdfunding
Basically, you receive interest on the money you invest or earnings on dividends from your own share of the property.
Advantages of crowdfunding
Crowdfunding enables you to participate in big real estate projects with little cash.
You get to assess the details of the project and get a clear picture of what you invest in
Disadvantages of crowdfunding
Crowdfunding is risky because the success or failure of your investment is tied to a single property
The investment may take time to reach maturity so you can not cash out at anytime
5. Real Estate Syndication
Real Estate syndication is another way you can invest in real estate. In real estate syndication, you put your money together with other investors to purchase or build real estate. Real estate syndication focuses only on large-scale investments. This makes it different from real estate crowdfunding.
The Bottom Line
Real estate investing is a great way for beginners to start investing. Basically, this type of investment comes with low risk, which makes it relatively safe for newbies. Also, there is a potential to make a profit, whether the general market is up or down. If you want to start investing in real estate you can go for any type of real estate investing listed above.
Need a loan? Kindly check out this platform that allows you to compare loans from several lenders in minutes. This would help you make the best decision for you.