Creating and funding dollar cards can be tiring, hence, many people prefer to opt for International payment platforms to make seamless transactions. Changera is one of Nigeria's leading global payment platforms that allows its users to make international transactions conveniently. Here's how it works.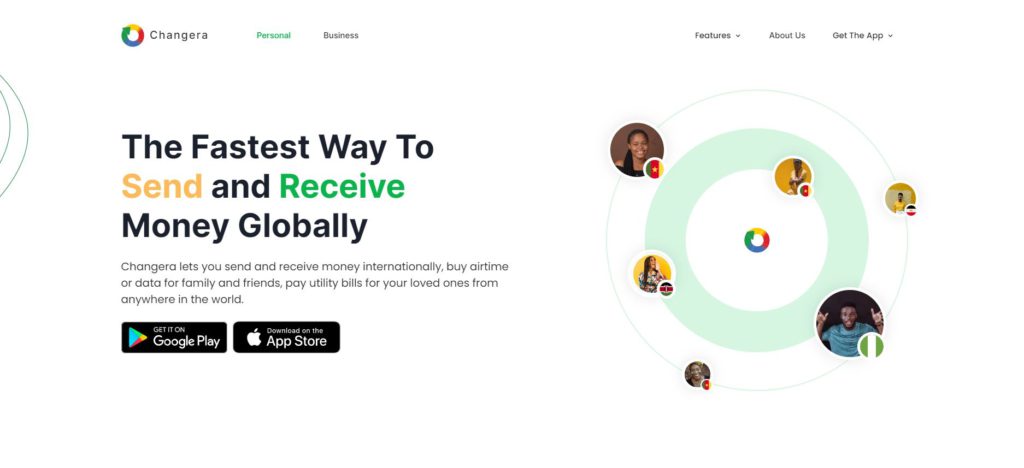 An Overview of Changera
Changera is an online payment platform that enables you to make and receive payments internationally. Also, as a user, you can access other services, such as payment of utility bills and purchasing airtime and data at your convenience.
This platform is a product of Bitmama Inc and was launched in May 2021. Basically, Bitmama Inc is a leading blockchain organisation that provides crypto payment solutions to its users. The Changera platform aims to bridge the gap between international cross-border payment transfers.
As a blockchain infrastructure, this payment platform permits its users to accept cryptocurrency deposits and then convert them to fiat. Also, users have access to virtual cards to pay for online dollar transactions.
What service does Changera provide?
The services that this platform provides are for both personal and business use. Hence, you can choose to open either a personal or business account. These services include:
1. Send and Receive Money Online
With this global payment platform, you can transfer and accept money from anyone across Africa, the United States, and Europe at large. This process is easy, secure, convenient, and at the lowest rate.
2. Purchase or Share Airtime and Data Easily
Buying airtime and data on this platform is very convenient. With just a few clicks, you can recharge your airtime or data instantly. Also, you can gift your loved ones both airtime and data globally.
3. Instant Bills Payment
Paying your bills is very seamless on this platform. You can subscribe for your cable tv plans, pay your light bill, as well as your waste bill effortlessly.
4. Exchange money fast
With the Changera platform, you can exchange your currency for another currency without any hassle. This process is also very fast.
5. Referrals
The referral feature allows you to earn money easily whenever the people you refer to the platform execute transactions. The more active people you refer, the more you earn.
How can I register on this platform?
To register on this global payment platform, follow the steps below:
1. Download the Changera app. You will find the steps on how to download this app below.
2. Next, register by entering your name, email, phone number, and password.
3. Provide the necessary details to verify your new account.
4. Lastly, fund your wallet through the bank payment or card option and start transactions immediately.
How can I download the Changera mobile app?
To download this mobile payment app, follow the instructions below:
1. Open the Google Play Store on your Android device or the App Store on your iPhone
2. Next, search for "Changera"
3. Download and install the app. The changera app is available for download on ios and android.
How can I contact Changera?
Here are two ways you can contact this platform:
Website: www.changera.co
Email Address: support@changera.co
Conclusion
With Changera, you can make and receive cross-border transfers easily and seamlessly. Also, you can pay your bills, purchase airtime or data, and even access virtual cards for online dollar payments. Moreover, you can earn from this platform through their referral feature. Essentially, this app makes your life easier by allowing you to make payments, receive payments, and earn money.
Do you need a loan? Be sure to visit this loan platform that allows you to compare loans from different lenders in minutes. It offers the best and ensures that you get nothing less.