Undoubtedly, the digital age exposes us to a whole new world of technology that makes our daily activities easy and stress-free. The impact can also be felt in businesses as technology has facilitated an easy way to receive payments. SpacePointe is an organisation that offers digital payment solutions for individuals, businesses, and government agencies. Basically, this company allows you to digitalize your payment service.
An Overview Of SpacePointe
SpacePointe is a fintech company that offers payments solutions presently servicing various markets across the globe. Basically, they provide easy and seamless technology solutions for payment to individuals, businesses, as well as government organisations. These solutions aim to give them an edge over their competitors.
The company is privately-held and was founded by Osato Osayande and Sayu Abend in 2014 with their headquarters in Ohio, USA. They use innovative technology to create a unique difference in the fintech industry. With SpacePointe, you can receive all your payments digitally.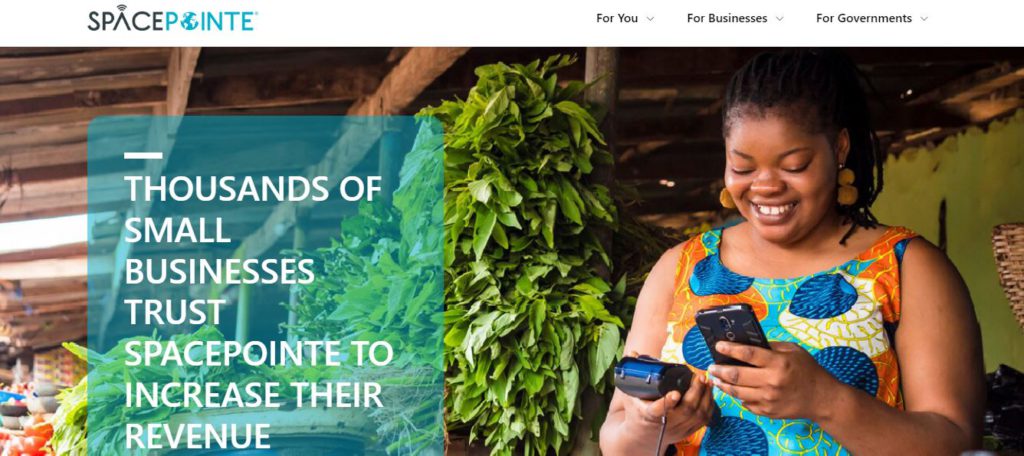 What services does SpacePointe offer?
The fintech company provides various services for individuals, businesses, and government organisations. These services include:
1. Kardstash
Kardstash is a mobile app that enables discount and digital offers ready to consumers from both local merchants and businesses. Basically, users of this app can just simply browse these offers and download them. Thereafter, they can claim them at their favourite local business stores.
2. Point of Sale (POS)
Basically, the company provides a variety of POS services for businesses. These services include:
a. EKIKART
This is a mobile POS that businesses can use to manage and sell their products and services. Basically, was designed to enable retailers to manage their businesses, enable digital payment, maximize profit, and provide excellent service.
b. DigiPointe
DigiPointe is a content delivery engine that functions digitally. Basically, it provides digital content from content partners to their distribution partners (banks, telecom, banks, etc) and finally to the users. This makes the delivery experience seamless and stress-free.
c. TicketPointe
TicketPointe is a tool for planning events, ticket sales, and management. Also, you can use this tool for entertainment, sporting, business events, etc.
d. TaxiPointe
TaxiPointe is a mobile app for cab drivers and Keke Napep drivers. Basically, it enables them to manage their trips based on distance-based trips or fixed location
3. DemandPointe
This solution is made for government agencies. It enables them to generate and effectively manage demand notices (Bill) expected from the payer. Also, this notice informs the payer of the amount that is outstanding once the billing cycle ends.
How can I register on SpacePointe?
To create an account and access their services, follow the steps below:
1. Download the Kardstash mobile app
2. Next, click on 'Sign Up' and complete the KYC verification.
3. Lastly, enter your details and submit
However, if you want to access any other service as a business or government agency, you need to contact the company directly. Read further to find out the various ways you can contact this company.
Read Also: How to get a POS machine for your business
What documents do I need to register on SpacePointe
To create an account on this fintech platform, you need the following:
1. Email address
2. Your first name and last name
3. A government-issued identification card
4. Lastly, you need your phone Number
How can I download the Kardstash mobile app by SpacePointe?
To download Kardstash, follow the instructions below:
1. Go to the App Store on your iPhone. However, if you use an Android phone, visit Google Play Store.
2. Next, type "Kardstash" in the search bar
Lastly, download the app and commence your registration process.
How can I contact SpacePointe?
You can contact SpacePointe via the following ways:
Address: Lagos State: 14A, Bayo Dejonwo street, Maryland, Lagos 100211
Rivers state: 44 Total gospel road, opposite Jacaranda hotel, Odili road, Trans Amadi, Port Harcourt
Phone Number: +234-902-130-9729
Website: www.spacepointe.com
Email Address: info@spacepointe.com
Conclusion
SpacePointe is primarily a fintech company that provides digital payment solutions for individuals, businesses, as well as government agencies. Basically, the company gives you the most innovative technology that allows you to receive payments seamlessly. In all, this organisation offers services that are very beneficial to everyone since the world is going digital.
Need a loan? Kindly check out this platform that allows you to compare loans from several lenders in minutes. This would help you make the best decision for you.