It's no news that the music industry revenues in Nigeria keeps growing. Generating up to three billion U.S. dollars in 2021, the future of Nigerian music seems very bright. Hence, more people are struggling to break into the music industry so that they can have their fair share of spoils. With Sound.me, a music network built by TikTok, you can earn cool cash as a growing musician. Read further to learn how to earn money on TikTok with this feature.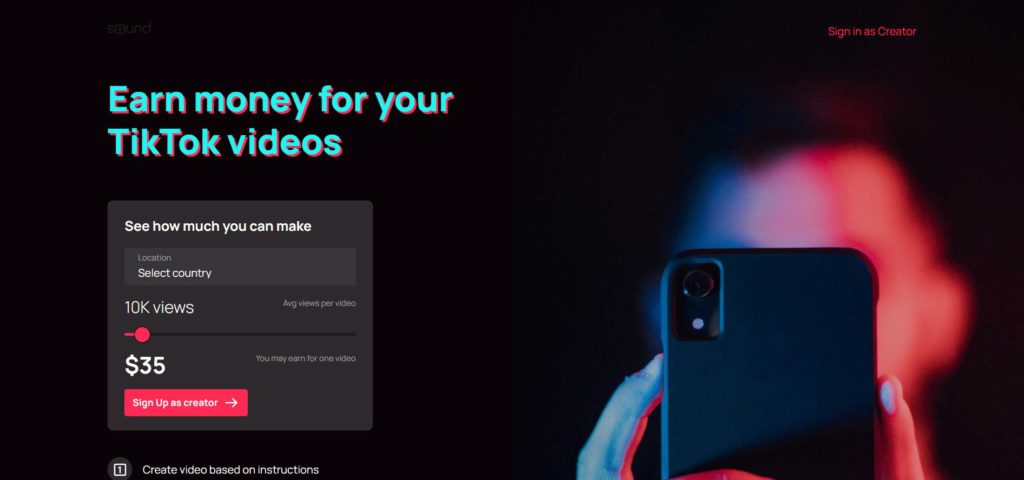 What Is Sound.Me On TikTok?
Sound.me is a new music distribution and promotion network that Tiktok has built. Basically, this new feature will allow artists to create their music and promote it through TikTok. Also, you stand a chance to earn money as a music creator on TikTok's Sound.me as long as you get enough views. The platform aims to provide musicians with a creative way to express themselves, build up their fan bases, and have their music heard globally while earning revenue.
What is the Difference Between Sound.me and SoundOn?
While the Sound.me network is only restricted to TikTok, the SoundOn network can also make music available on other platforms. Basically, this means that your fan base as a musician extends beyond TikTok, allowing you to grow your fans and followers on other streaming sites.
How Much Can Music Artists Earn through It?
Artists can upload their songs to TikTok & start getting royalties when people play their music. The Sound.me network gives musicians 100% royalties for one year. Thereafter, musicians will get 90% royalties and numerous promotional tools as well assistance. You can receive this money via your Paypal account.
How Can I Make Money With Sound.me?
As an artist, you can make money on this network by uploading your music straight to Tiktok, and then using the Sound.me site to promote your music. In return, the platform pays you for it based on how many views you get. 
How Can I Create A Sound.me Account On Tiktok?
You just have to need 10 minutes to set up an account on this network. Here's a step-by-step process:
1. Start by opening the official sound.me website on your browser.
2. Next, commence your registration process by selecting your country of residency or the country location you live in. This step is over important because if you don't select the correct location, you will not receive any campaigns.
3. Move ahead to the next page and provide your personal information. Once you do this, the platform will request authorization from you.
4. Once the last step is done, you will have full access to the platform and its features on TikTok. Note that you must own a TikTok account before you can access Sound.me.
Bottom Line
TikTok built Sound.me to help the growing TikTok community of upcoming musicians kickstart their professional careers. Basically, this platform allows them to share their work to the world and earn from it. Go through the guide above to learn more about it. 
Do you need a loan? Be sure to visit this loan platform that allows you to compare loans from different lenders in minutes. It offers the best and ensures that you get nothing less.