Do you want to start earning money from the comfort of your home? With Pocket App by PiggyVest, you can earn money using just your smartphone and data. Basically, this app acts as a social marketing platform, which connects buyers to sellers. However, some other features allow you to make money with ease. Here, you will learn about how to make money on this platform with no stress.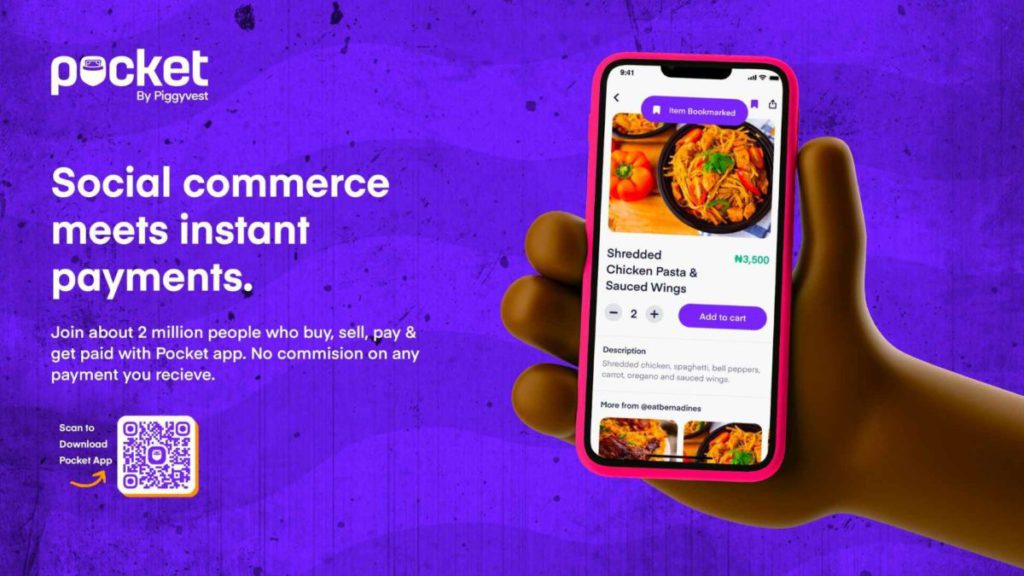 An Overview of Pocket App by PiggyVest
Pocket App by PiggyVest, formerly known as Abeg is a marketing and payments app made for business owners and savers. Basically, as a business owner, the app helps you gain extra income by offering features that enable you to sell your products and services to people easily.
As a saver, this app makes sure you get the best prices for things you are saving towards. Also, you can securely gain access to different products and services. The trade between you and every seller is protected by PocketApp's inbuilt escrow system.
Is it safe to use Pocket by PiggyVest?
Yes, it is safe to use pocket by piggyVest. Essentially, it is one of the best investment and saving platforms in Africa. The platform has been in existence for over 5 years now with thousands of users utilizing it as a saving platform to avoid unwise spending. So far, no one has claimed to be defrauded.
Emphasizing more on its legitimacy, PiggyVest is also registered with the Corporate Affairs Commission of Nigeria with RC 14-5222. In addition, it is licensed by the Central Bank of Nigeria (CBN) to operate as a Mobile Money Operator (MOMO).
Ways to make money with Pocket App by PiggyVest
There are several ways you can make money using this new app. They include:
1. Crowdfund with Clique
Do you need to raise money to offset an urgent bill? You should try crowdfunding with Clique on this app. Basically, this feature allows a group of people to put funds together and donate towards a shared goal. Hence, you can use crowdfund with a clique to raise quick cash from your friends and pay it back later.
2. Make Money via Giveaways
Another way to make money on this app is to start accumulating cash gifts through the giveaway feature. Sometimes sellers decide to do giveaways and there comes your chance to claim free money. The more money you gather, the better your chances of buying an item. Also, you can choose to withdraw this money to your bank account.
3. Sell Unique Services
Basically, the Pocket App platform allows you to provide professional unique services to other users. So, if you are a programmer, lawyer, or writer, you can sell your services on this app and make money.
4. eCommerce
It is no news that people now prefer to buy from stores since it is easy and convenient. Hence, you can use this platform to create your business online, sell your products and make money.
5. Affiliate Marketing
Another way to make money on this app is to use it for affiliate marketing and drop shipping. Basically, you can sell other people's products on the platform and earn a commission for any item you sell, and make some profit.
6. Bill Payment
You can start selling electricity bills, airtime, and other payments on this platform. In return, people pay you for the services you render to them. You can also recharge your line directly from the app. A rundown of the bills you can pay include:
Power Pocket
9Mobile
Airtel
GoTv
DStv
MTN
Glo
However, there are also other services and bills you can pay for on the app beyond the ones listed here.
7. Request Cash
If all the methods listed above fail and you need urgent cash, you can simply beg for cash on the platform. The request cash feature will help you do this.
What are the Requirements to open an Account on Pocket App?
To open an account on the Pocket App, you need to provide the following information:
A valid email address
Your Bank Verification Number (BVN)
A valid phone number
Your National Identity Number (NIN) or any form of valid identification
However, for a start, you can create a quick account with just your email address or phone number, after which you can supply other information later.
Also, if you already have a PiggyVest account, you might not need to perform another KYC. Essentially, all you need to do is to link your PiggyVest account to your Pocket app and you're cleared to start using it.
How Can I Download Pocket App by PiggyVest?
To download the Pocket Ap, follow the steps below:
1. Go to Google Play Store if you use an android device. However, you have to open the App Store if you use an iOS device.
2. Next, search for "Pocket App"
3. Lastly, download the app and install it.
Where is Pocket App head office Located?
Pocket is owned and managed by the popular Nigerian tech giant, PiggyTech Global Limited. Their head office is currently in Nigeria, located at:
Physical Address: 3, Abdulrahman Okene Close, Off Ligali Ayorinde St, Victoria Island, Lagos.
How can I contact Pocket by PiggyVest?
You can contact them for any questions or inquiries through their support mail at:
Email Address: hello@pocketapp.com.
Bottom line
Pocket App by PiggyVest is primarily a platform for marketing and savings. However, it is still easy to make money on the app without selling or saving. Features like crowdfunding, giveaways, affiliate marketing, etc can help you accumulate cash from the comfort of your home. So, you do not have any reason not to make easy money now that this app has been launched.
You can obtain a comprehensive loan, tailored to your specific needs by using this platform. Basically, it allows you to compare loans from different lenders across Africa, ensuring the best option doesn't slip through