Affiliate marketing is the new oil well in Nigeria. Without any doubt, it is the largest and most dominant online business in Nigeria. In fact, it is conceivable for you to make it big via various affiliate programs. On a daily basis, people make thousands of Naira Via several affiliate programs with High commissions in Nigeria.
Count yourself lucky if you are on this page to find out about affiliate marketing programs. This article will not only explain affiliate marketing in detail, but also focus on top affiliate marketing programs you can utilize to make money. You are excited, right? Without further ado, let's get started.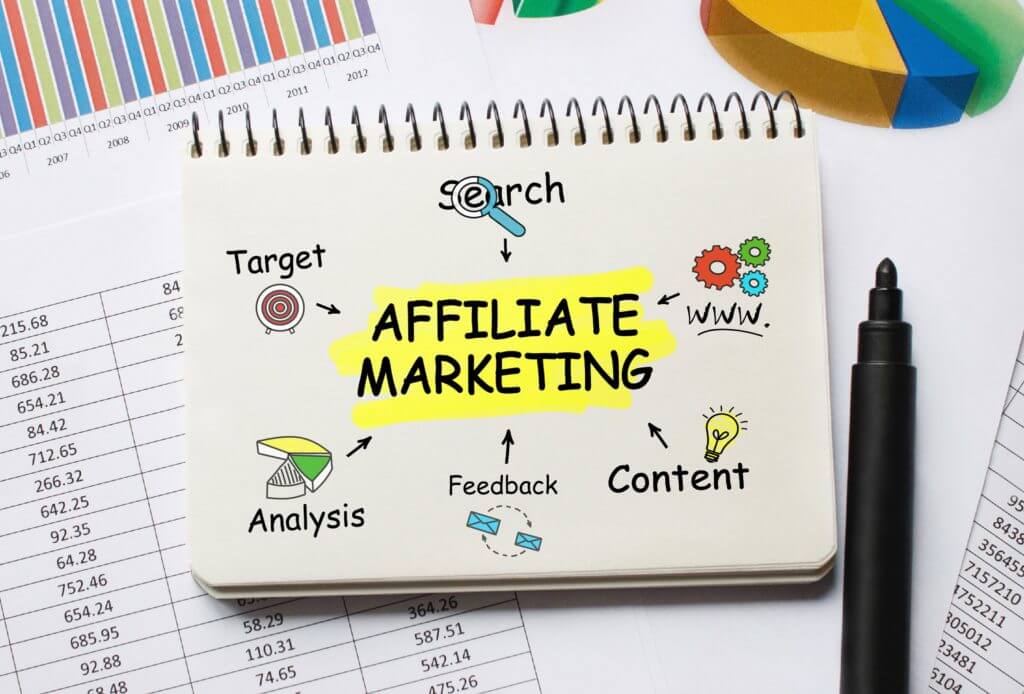 What is Affiliate Marketing?
Affiliate Marketing basically refers to a form of performance-based marketing that enables a business to incentivize people who sign up as affiliates. It aims this reward for appreciating these individuals for their marketing efforts in making people purchase their goods and services. A commission-earning affiliate marketer's job is to promote and market the company in which he's affiliated.
How does affiliate marketing work?
As we have stated earlier, affiliate marketing is a newly discovered oil well. But, that doesn't mean making money through it comes so easy. You have to put in some work and also be patient. Basically, there are 4 main stages in affiliate marketing. This is:
Products Promotion
Customers discover the product
They buy the product
You make your commission
How to start affiliate marketing in Nigeria
Affiliate marketing in Nigeria is not different from other countries of the world. In fact, the only difference is the currency with which you earn after making sales. To start a successful affiliate marketing business in Nigeria, you must follow the following strategies:
Choose your Niche. Basically, this is your area of specialization. When choosing a Niche, we advise that you choose one you have so much passion for. This will make your marketing business seamless and hassle-free.
Join your affiliate program of choice. This includes Jumia affiliate, Konga affiliate, amazon, etc.
Adopt top-notch marketing strategies.
Build your target audience in your niche
Promote your products
Earn commission for every successful sale.
How to identify a profitable niche
Now that you have learned about how affiliate marketing works and how to start, the next thing to know is how to identify a profitable niche. This is so important in determining how successful your marketing business would be. A profitable niche is basically one people are interested in the products.
One way to know this is to spy on your competitors to see the engagement rate of their audience. Additionally, we advise that you should not go for competitive niches. That is products that are in high demand. Succeeding in these kinds of niches can be very difficult, mainly because you have a lot of people to compete with.
Top Affiliate Programs in Nigeria
Depending on your area of interest, there are different affiliate marketing programs you can be a part of. Here is a list of the top affiliate programs in Nigeria.
JUMIA KOL
YuBoss Konga
Web4Africa affiliate programme
WhoGoHost affiliate programme
WakaNow affiliate programme
Bet9ja affiliate programme
TravelStart affiliate programme
Vconnect affiliate programme
Payporte affiliate programme
Luno Affiliate Programme
Binance Affilliate programme
Shopify affiliate
Amazon affiliate programme
Expertnaire affiliate programme
Conclusion:
If you are looking to start an affiliate marketing business soon, you can trust this article to sever as a guide. The affiliate marketing business is lucrative, but it requires that you understand fully the nitty-gritty before starting.