Aside from being the largest economy in Africa, the economic situation and way of life of the Nigerian citizen is nothing to write home about. Day by day, the prices of goods and services keep rising. To survive and not just exist, the best way out is to learn how to make money online in Nigeria. In this article, we will discuss expressly all that you need to know about making money online in Nigeria.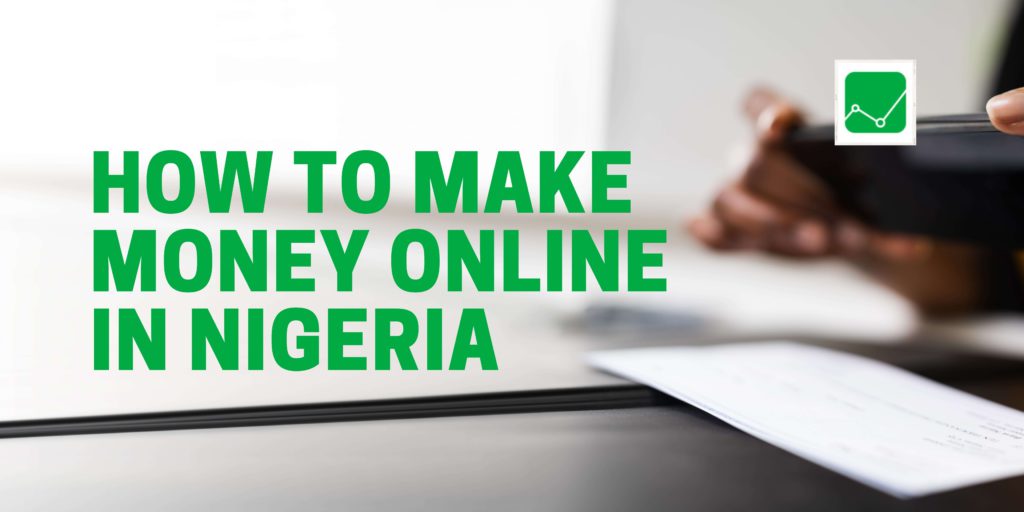 How can I make money online in Nigeria fast?
Making money online in Nigeria is easy some years back. This is because it is not so hard to have access to a computer and working internet access. All that matters is knowing what online business to invest in.
1. Trading Bitcoin
This is one of the most online lucrative businesses. The main reason for this is when there is a high inflation rate and it will be insensible to deal with Naira. This is because the market value would have fallen in the Currency market. In this situation, investing in digital assets is your best bet. This is because digital assets are decentralized, unaffected by economic recessions, and you can trade them instantly. You can leverage peer-to-peer trading marketplaces such as Paxful, and Binance.
2. Offering Feedback on websites and app
The fact is, all websites are not created perfectly. Most of the websites and apps you see today have gone through several modifications. Basically, we can credit this to individuals who give online feedback. You can give feedback via questionnaires and you can earn as much as $60 for doing this.
3. Online Surveys and watching videos
According to research, an online company pays users over $56 million to watch videos and take online surveys, read emails, etc. Asides from the fact that you are making money you are also helping people find better products.
4. Playing trending video games
While other apps can pay you peanuts for playing repetitive games, some games such as Mistplay let you play and earn. Asides from mistplay, games such as Friends 2, Yahtzee, Clash Royale, Star Wars, etc. With these games, the more you play, the more you earn. You can earn gift cards, Xbox, and PlayStation.
5. Searching online for your next purchase
Apps such as Qmee let you earn whenever you search some sponsored results with price tags. When you do this, you will see how much you can earn from the search. Asides from this, you can use Qmee coupons and deals available to save on your next shopping.
How to make money online in Nigeria for the creative and tech savvy
In the first part of this article, we talked about how to make money online fast in Nigeria. Another way is to make money from the unique skills you have. Here is a list of what you can do with your creative ideas:
1. Making online courses
This comes in handy for you if you have good editing skills. You can take advantage of your skills to help others learn. To make online courses, you can leverage platforms such as Udemy. They have over 100,000 online courses that they have uploaded to teach people who are eager to learn across the world. Some of the niches available are, design, IT, software, marketing, and photography.
2. Video Blogging
We also know this as Vlogging. With statistics showing that about a billion hours of videos are watched on youtube, vlogging is not bad at all. If you have a niche that you understand perfectly and that you can teach anything about, try uploading video content. Although it might take a while to build your followers, with handwork and dedication, you can achieve that.
3. Publish ebooks
If you have a niche and you can communicate information clearly to people, you can go ahead to write an ebook. This comes in handy if you don't like the idea of video recording or camera shyness. To publish your write-ups you can leverage Amazon's Kindle Direct Publishing. In less than 5 minutes your ebook should appear on the Kindle stores worldwide.
4. Publishing Profitable online articles
Platforms such as HubPages allow you to create and monetize your blog posts, should readers find it informative. Asides from this, you can leverage Google AdSense and the Hubpages Ad program, to place ads on your article.
5. App development
With the increase in the use of mobile apps these days, app development is a fast-selling skill. Organizations are looking to create mobile apps to serve their customers better. If you have an interest in programming, you may want to go after web development. There are several freelancing platforms such as Gu.io and X team.
6. Affiliate Marketing
 If you have an app or product that you know people can't do without, you can share it and earn some cash. Affiliate marketing is one of the most lucrative businesses one can venture into. There are several platforms with affiliate programs. They include Expertnaire, Amazon, Paxful, clickbank etc.
Conclusion
In this age and time, making money online is a banker, if you do it the right way. In this article, we have listed some of the best ways you can make money online in Nigeria. You should also check out accessing supply chain finance. Ensure you leverage them well. You can read about our article on Abeg App on how to win giveaways also.