United Capital Investment platform is one of Nigeria's leading financial services institutions that focuses on using technology to create financial empowerment. Also, they provide investment opportunities for both government and retail investors. Read the information below to get details of what you need to know about this platform and how to start your investment journey on it.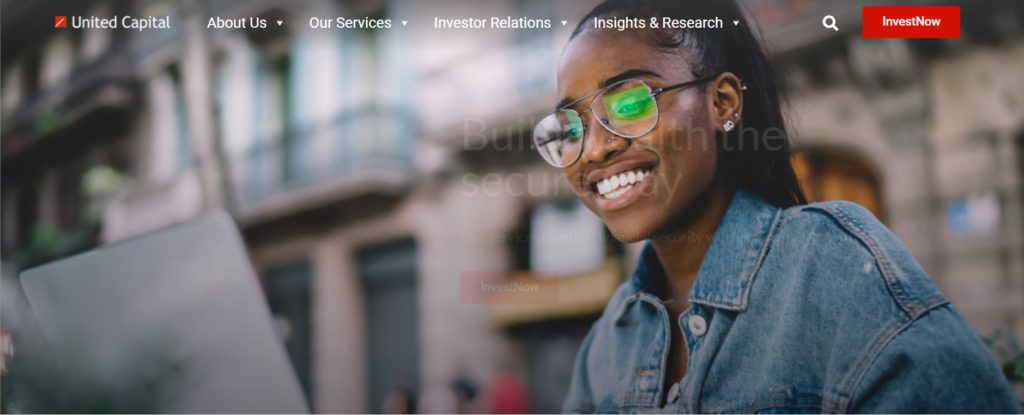 An Overview of United Capital Plc
United Capital is a reputable financial services group that leverages on technology to provide financial services to the public. The group was a former subsidiary of UBA (United Bank for Africa Plc). Basically, they offer investment banking, asset management, trust services, as well as securities trading to high net-worth, industries and retail investors in Nigeria.
This group plays an important role in helping Nigerian individuals, business entities, and governments to achieve their goals through their financial and investment products.
What services does the United Capital Investment Platform offer?
Here is a list of the unique services that United Capital Plc offers the Nigerian public:
1. Investment Banking
Basically, the investment banking service provides you with a bespoke financial advisory to suit your needs. Also, they offer you capital-raising solutions.
2. Asset Management
Basically, the United Capital Asset Management team provides unique investment management services to customers. Currently, they boast of managing assets worth over US$600 million.
Interesting Read: Investment Plans In Nigeria
3. Trusteeship
The Trusteeship services allow you to preserve your wealth and legacy for future purposes. Basically, they help by managing financing transactions and protecting the interests of both lenders and investors. Also, they keep custody of important documents, assets, funds rights, shares, as well as other possession in financial transactions. Hence, you can entrust your important documents to them.
4. Securities Trading
The InvestNow platform by United Capital allows you to trade stocks seamlessly. Basically, this platform uses technology to provide clients with instant trading capabilities all from their devices.
5. Wealth Management
The United Capital group also helps you to build your investment portfolio and manage it efficiently. Basically, this helps your portfolio to be able to resist volatility and trading shocks with strong risk management mechanisms.
Must Read: Real Estate Investment Platforms In Nigeria
How can I invest in the United Capital Investment Platform?
Basically, if you want to start investing in the United Capital Investment platform, follow these simple instructions:
1. Visit the United Capitals' official website, www.unitedcapitalplcgroup.com
2. Next, click on "InvestNow". This link will redirect you to the InvestNow platform.
3. Lastly, create an account on this platform using your details and start investing.
How can I contact United Capital Plc?
You can contact United Capital Plc via any of these ways:
Address: 3rd and 4th Floor, Afriland Towers, 97/105 Broad Street, Lagos.
Phone Number: 07000INVEST (07000468378)
Email Address: cec@unitedcapitalplcgroup.com
Website: www.unitedcapitalplcgroup.com
Lastly, if you don't reside in Lagos state, follow this link to get their contact details in other states – https://unitedcapitalplcgroup.com/contact-us/
Final Thoughts
Basically, the United Capital Investment Platform is a financial institution that offers both investment and other financial products to the public. Since this group is backed by the Securities & Exchange Commission (SEC) and other reputable authorities in Nigeria, you can definitely trust them to handle your investment portfolio. 
You can obtain a comprehensive loan, tailored to your specific needs by using this platform. Basically, it allows you to compare loans from different lenders across Africa, ensuring the best option doesn't slip through.