There are a good number of investment companies in Nigeria today, for those looking to become passive investors instead of taking the steering wheel. More so, the nature of these companies is such that they cater to both the principles and morals of everyone. Lotus capital limited is one of such companies that only deals with Halal investing, which is investing according to the philosophy of Islam. Essentially, they only invest in businesses with a high percentage of non-interest earnings, benefiting you as an investor and also ensuring your philosophy is preserved according to Sharia.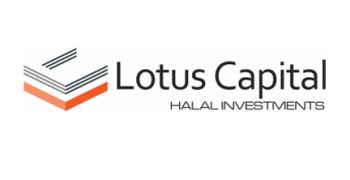 An overview of lotus capital investment
Lotus capital investment is a company whose investment strategy is based on Fiqh, the philosophy of Islamic law. Therefore, the company looks to fixed-income investment by focusing on Sukuk bonds or indigenous-compliant debt contracts. Also, lotus capital limited is a full-fledged ethical investment management company with a specialization in private wealth, asset management, and financial advisory services. In essence, the company is a pioneer in non-interest ethical finance in Nigeria and is registered as a fund manager with the Securities and Exchange Commission (SEC).
What services do they offer?
Basically, lotus capital investment offers services across two major categories, which are on a personal level and a more corporate platform. However, you also have the option of simply requesting insights.
Corporations and institutions:
lotus specially designed this service to cater to the needs of corporations and institutions at large, providing advisory and investment services depending on their goals. Therefore, the packages under this service are:
Institutional asset management:
In reality, institutional asset management is a personal corporate service that caters to the need of institutions by providing expert advice for value-added investment performance. More so, the company does this through a team of experts, with a long term goal to build wealth for the client by generating the highest possible return.
Financial advisory:
this service exists to provide corporations with the proper and strategic advice in relation to financial matters. Essentially, Lotus capital focuses on creating cost-effective strategies for project development and capital funding, meeting both the long and short-term needs of the organization. Also, Lotus works as an independent financial adviser to evaluate, plan and implement various strategies for the benefit of the company.
Trading financing:
Also, not only does Lotus provide guidance and investment advice, but they also finance the trade of other businesses. Essentially, anyone in business can maximize this opportunity to enhance their business services. Most times, the Murabaha is the contract that comes into play, where you can trade while maintaining ethics. The service cuts across different sectors including automobiles, construction, and oil and gas.
Individual and family offices:
Basically, this major covers the needs of individuals or families looking to invest or manage their wealth. Therefore, they provide several services ranging from mutual funds to target savings and more. Furthermore, as an individual or family, all you have to do is assign them as your wealth managers and watch them grow your money. The available package under this are:
Mutual funds
Private wealth management
Consumer Finance
Target savings
Financial planning
Insight:
Also, insights allow you to request analysis and investment data from the company, get a lecture on market reports, or even Islamic finance as a whole. More so, the total packages under this are:
Economic research
Investment series
Islamic finance
Weekly market report
How do I invest with Lotus capital investment?
To do this, simply follow the steps below:
Visit their website at https://www.lotuscapitallimited.com/
Click on the client login tab
After that, select Register as a new user
On successful registration, you'd be able to access their available investments
However, you can also navigate to the specific service you're interested in and click the "apply now" button.
Complete the form and submit it, after which an agent would contact you.
How can I contact lotus capital limited?
You can easily contact the company through any of the following means:
Address:
Lagos State
No.1b, Udi Street Osborne Foreshore Estate,
Osborne Road, Ikoyi Lagos, Nigeria.
+234-908 7058 405
0908 7058 406
+234-908 7058 407
+234-908 7058 408
Email:
info@lotuscapitallimited.com
customercare@lotuscapitallimited.com
Conclusion
Finally, Lotus capital investment affords you the opportunity to invest the right way, without going against your religious ethics. Therefore, they offer a wide array of services on a corporate or more personal level for you to choose from, putting them as one of the best at what they do in the country.