Investing is all about knowing the right channels to dive into, as well as having the right information. However, many individuals today do not have the time to sit down to read the signals or monitor the market and would rather leave that in the hands of experienced investors. In reality, these investment companies handle your money and ensure it comes back with profit after investment. If you are looking for some of the best investment companies in Nigeria, here's an updated list of the top guys in the game.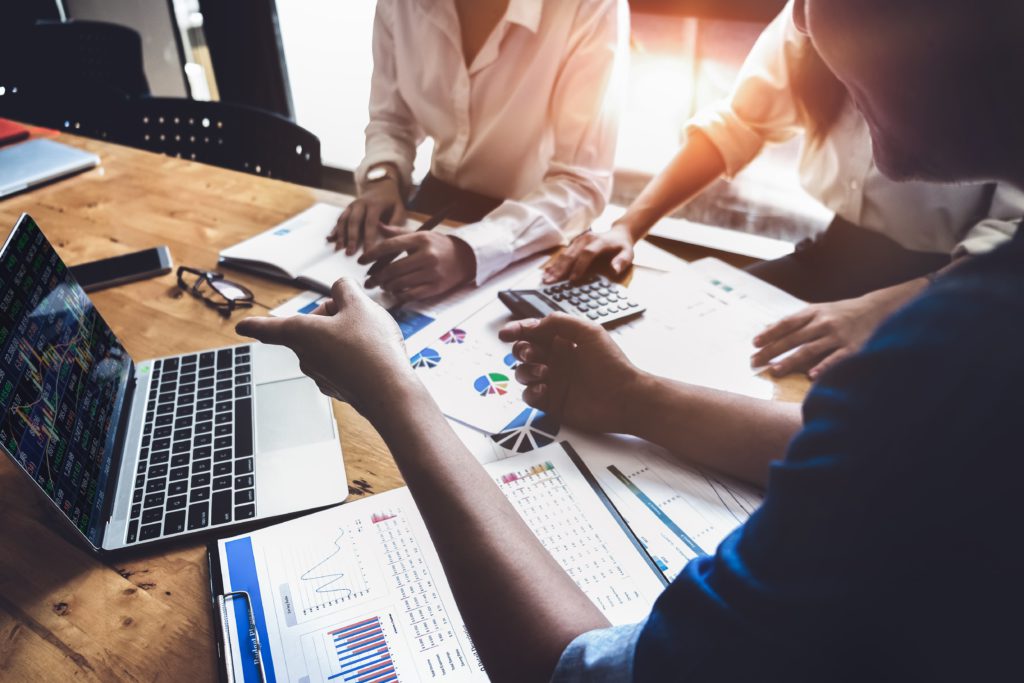 Best investment companies in Nigeria
Some of the best investment companies in Nigeria are:
1. Stanbic IBTC Asset Management: 
From the name, you can tell the parent company of this investment institution. Owned by Stanbic IBTC Bank, this company remains one of the best in Nigeria at what they do. Also, they offer a wide array of services including risk management, investment banking, and general trading. Furthermore, they are reliable, fast, efficient and stocked with a lot of experienced individuals that understand the market.
2. Capital Bancorp Plc: 
This investment company is one of the oldest in Nigeria, with over 31 years of experience. They offer a wide variety of services including investment advisers, portfolio managers, brokers/dealers and house issuers. Furthermore, the company Capital Bancorp plc exists to make a significant difference and provide outstanding services to customers in Nigeria.
3. Zenith capital: 
Zenith Capital is a subsidiary of Zenith Bank Plc, the most profitable bank in 2020 in Nigeria. They offer excellent investment services to help you make the best financial decisions and remain one of the best investment companies in the country.
4. Chapel Hill Danhem: 
Chapel Hill Danhem majorly focuses on finance, healthcare, education and infrastructural sectors of the country. Also, they offer other services including capital markets, mergers and acquisitions, financial advising and restructuring, and sovereign and privatization. Furthermore, the company has won several awards in investment and is a top institution in Nigeria.
5. FBN capital limited: 
This company deals with services such as securing assets, fund management, advice and creating excellent financial structures for customers. Also, they are a subsidiary of First Holding Plc, with a goal to create world-class investment solutions.
6. Afrinvest limited: 
Afrinvest covers a wide area of investment, providing services for customers in Nigeria and West Africa as a whole. Also, they are licensed by the Securities Exchange Commission and focus on securities trading, investment research, asset management and investment banking. Furthermore, Afrinvest is very reliable and easy to invest in.
7. Vetiva Capital Management: 
Vetiva is run by a team of highly experienced individuals in the investment industry. With this experience, they help customers establish the best capital structure through their thorough understanding of the local and foreign markets. In essence, they provide some of the best opportunities and help you reach your goals.
8. Meristem Securities Limited: 
Meristem securities limited have over 16 years of operational experience in Nigeria, with testimonies of success to back it up. Also, they have a large customer base and are involved in wealth management, registrars, financial advisory, stockbroking and probate management.
9. WSTC Financial Service: 
This is another old investment company in Nigeria and has been in existence since 1991. Since its establishment, they have provided excellent financial services to customers that helped make the best of their money. Furthermore, their focus is simply one word; "wealth creation". Therefore, they manage investments, assets, securities, and wealth for customers across the country.
10. Greenwich Trust Limited: 
With numerous awards to back up its sparkling reputation, this company has 25 years of operation under their belt to show forth. Also, during this time, they helped many customers achieve their dreams and picked up awards in the process. Their products include structured finance, property development, capital issues, securities management and research, and advisory services.
Conclusion
With this list of the best investment companies in Nigeria, you can safely conclude which you want. However, it is important that you understand the terms and conditions surrounding each company's investment before subscribing to them.