Are you a novice in the world of cryptocurrency and wish to learn more about it? Do you find it difficult to understand how the prices of crypto change depending on numerous factors? You can answer all your crypto questions on the CryptoPanic platform. Basically, this platform helps you to understand the price fluctuations of digital coins and how they work in general. Here is everything you should know about this crypto-centred platform.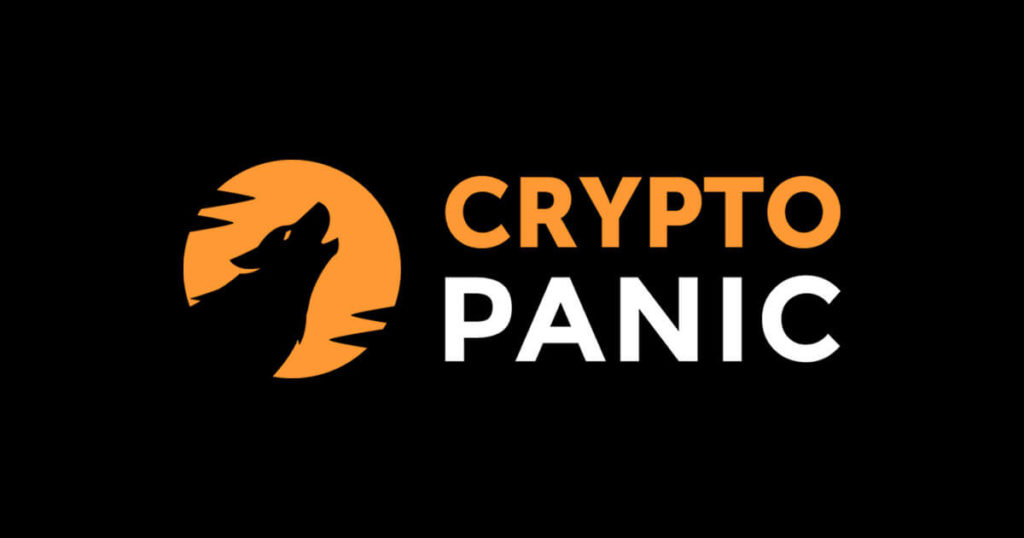 What is CryptoPanic?
CryptoPanic is a News aggregator digital platform that assists users and crypto traders to understand price movements for the digital currencies they keep or are trading. It is not news that crypto prices fluctuate every day and it takes time for a user or trader to understand what is causing prices to rise and fall.
This is where this platform comes into play. Basically, it helps you understand how crypto prices fluctuate and what causes it to happen. Also, you can get the latest news concerning cryptocurrency on this platform.
How does CryptoPanic work?
Basically, this platform is categorized into different sections. Their platform's web interface splits up the screen into two portions. The left part shows a feed of news from various sources. On the other hand, the right side shows details about any news you click on from the left. Here are details of the sections on the site:
1. News
The news section is the first section on the website. Basically, this section highlights the most recent crypto news to keep you informed. Here, you can find popular crypto news portals such as dailyhodl, Cointelegraph, newsbtc.
Also, the News section enables classifying news based on how recent it is, ensuring that you get the latest. You can also access other categories like "All News," "Trending," or even Positive and Negative. A short write-up about the topic follows each of the news articles and you will find a link to the main source of the news. You can get all the latest news on the best crypto exchange platforms, p2p platforms and where to buy and sell cryptocurrencies.
2. Media
Another section you can find on this site is the Media section. Basically, this section highlights all the audio/video news for you to browse through. So, if you are not interested in reading the news, you can use the media section to know the latest about cryptocurrency.
3. Resources
The Resources section is a directory of cryptocurrency resources. Here, you can discuss topics related to crypto, submit your company crypto resources, etc
4. Polls
In the polls section, you can find all the recent polls. Basically, this section is important because it helps you to understand the crypto sentiment of end-users and traders.
5. Develop and Region
The develop and region section lists out resources to develop API, widgets, or bots. Also, it is in charge of keeping the latest crypto news at your fingertips.
6. Portfolio
The Portfolio section serves as a crypto performance tracker. You can merge the API of the crypto exchanges to their profile and keep track of each crypto performance.
How can I register on CryptoPanic?
Here's how to register on this platform:
1. Visit their official website, www.cryptopsnic.com
2. Next, go to the taskbar and click on "Sign Up"
3. Lastly, create an account by filling out the application form with your details.
Alternatively, you can download the app, register with your details, and access the latest crypto news with ease.
How can I download the CryptoPanic app?
Here's how to download this app:
1. Go to the App Store on your iOS device. However, if you use an android, open the Play Store.
2. Next, search for "CryptoPanic".
3. Lastly, download and install the crypto news app.
How can I contact CryptoPanic?
You can contact me – author:
Email: hello@cryptopanic.com
Twitter: @CryptoPanicCom, @CryptoPanicHQ
Telegram: @CryptoPanicCom
Website: www.cryptopanic.com
Bottom Line
CryptoPanic comprises a whole lot of unique features that make it a good option for you to learn about the world of crypto. Also, it brings you the latest crypto news, keeping you updated. Essentially, this platform is a good one for both novices and pros to use because none of its functions is limited. Thus, allowing you to enjoy its benefits to the fullest.
Need a loan? Kindly check out this platform that allows you to compare loans from several lenders in minutes. This would help you make the best decision for you.