The rate at which new investment platforms are introduced in Nigeria is enough reason to be sceptical about some of them. One of the latest investment platforms is Sunpower Investment. Here's a review of all you should know about the Sunpower platform and if it is legit or a scam.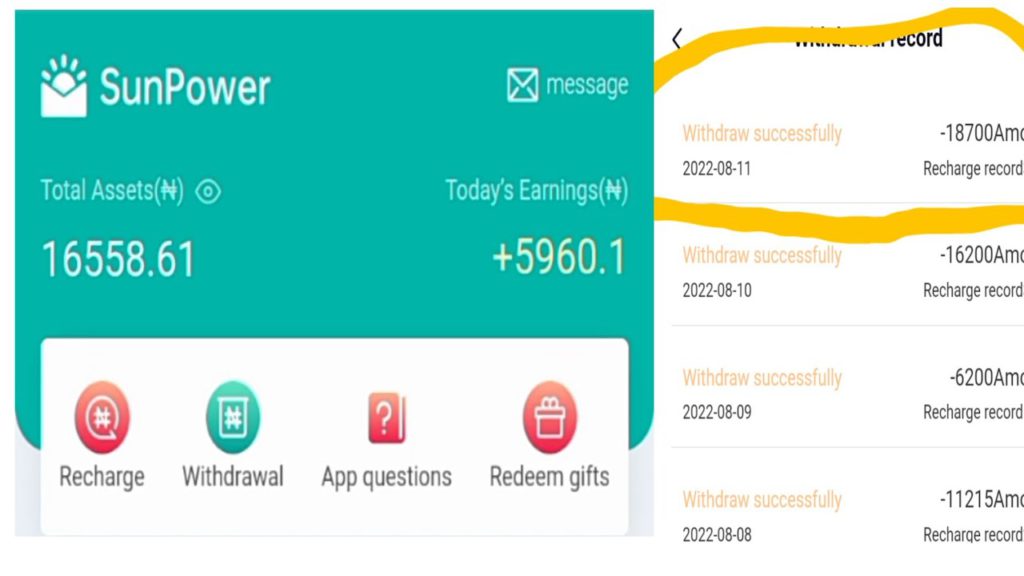 An Overview of Sunpower Investment
Sunpower is an investment platform that focuses on financial energy and enables individuals to invest in solar panels and get returns. Basically, the platform gives you profit on an hourly basis. Hence, the number of your hourly investment returns is based on the capacity of any solar panel that you buy. The app is also said to be user-friendly and easy to understand.
How does the SunPower Investment platform work?
Here is how people can register and invest in solar energy on the Su Power platform:
1. Register and create your personal account on SunPower.one
2. Next, fund your Sunpower account either via USSD, Bank card, or bank transfer.
3. Thereafter, you can start investing by purchasing the platform's solar equipment.
4. Tap on "Purchase Hall" and it will bring out a list of their equipment, then you can go ahead to invest in as many as possible.
You can visit the website, SunPower.one to find out more about Sunpower.
Read More: Investment Plans In Nigeria
How can I earn money from SunPower?
Here are the various ways you can earn on the SunPower platform:
1. Investment
You can decide to invest in solar equipment to receive more commission. This is the major way to earn on the platform.
2. Referral
Invite many of your friends to sign up, then create your personal team, and allow more people to make money for you via their referral bonus.
3. Fixed wealth management products
The platform also offers fixed wealth management products. Basically, these products give you a rate of return as impressive as 26%.
Interesting Read: Investment With Weekly Returns In Nigeria
What are the benefits of the Sunpower investment platform?
Here are some reasons why people choose to invest in Sunpower:
1. To help them get out of debt easily.
2. For the sorting out of day-2-day expenses.
3. For boosting business capital
4. To earn extra cash
5. Acts as a way for financial empowerment and people around you.
Must Read: Cala Investment – Everything You Need To Know
Is Sunpower investment legit?
Sunpower is a Ponzi scheme and has not been verified by any regulatory body in Nigeria. Hence, this investment platform is a scam and you need to be wary of it and other similar investment platforms. Make sure you do a background check of any investment platform before you put your hard-earned money in it. Also, if you have low-risk tolerance, do not entrust your money to any investment platforms.
Bottom Line
The Sunpower investment platform offers you a chance to invest in Solar energy and earn money from it. Although this platform may still be paying people, it is bound to crash because it is a Ponzi scheme. Therefore, you need to be very careful of investing in it. If you still go ahead to invest in it, enjoy it while the payout lasts and make sure you remove your investment before the platform crashes.
You can obtain a comprehensive loan, tailored to your specific needs by using this platform. Basically, it allows you to compare loans from different lenders across Africa, ensuring the best option doesn't slip through.