Fiverr is one of the most amazing platforms that exist for one single purpose; to connect buyers with sellers of different services. Today, there are hundreds and thousands of freelancers making good money on the platform, rolling into 6 figures. Fiverr has provided an ecosystem that is favourable to both buyers and sellers of digital services. However, it is especially favourable to sellers who are at the early stage of their careers. Knowing how to make money on Fiverr is one of the best knowledge you can have for making money online.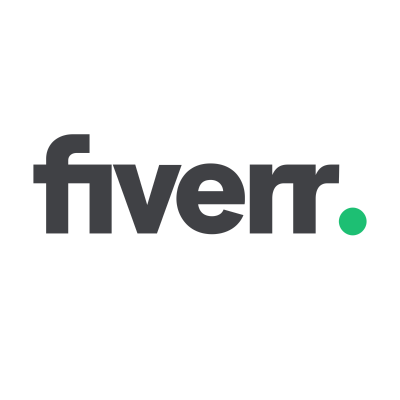 What is Fiverr?
Established far back in 2010, Fiverr is a platform that allows users to sell their products and services for a minimum of $5, hence the name Fiverr. It connects buyers from around the globe, allowing you to start small and build up your portfolio into becoming one of the best out there. Yes, at first glance, $5 doesn't sound much, however, it's just a starting point, and once accumulated coupled with the current exchange rate, you'd discover just how large it can be. Basically, as long as you know what to do and how to make money on Fiverr, you're going to have a good time.
What skills does Fiverr support?
Fiverr supports virtually every digital skill. Therefore, there is something you can offer on the Fiverr market as long as you have a skill. However, some of the most popular services include social networking, advertising, video editing, content creation and writing, graphics design, translations and more. Also, these services are called gigs on the platform. Fiverr makes it possible for even students to make money easily.
How does Fiverr work?
The mode of operation on fiver is pretty much the same as other online markets. The seller (freelancer) creates a profile, lists his or her skills and wait for a buyer (client) to make a purchase, or the buyer puts out an offer and waits for sellers to bid on them. The minimum starting fee is $5, and Fiverr charges the buyer a $2 processing fee for each purchase, and 5% for sums more than $20. Also, the seller keeps about 80% of the sum of each gig they successfully completed.
How do I make money on Fiverr?
Here are the steps to follow to start making money on Fiverr:
Sign up
This process simply involves you registering on the Fiverr website at https://www.fiverr.com/. After completing the signing up process, they would require you to confirm your account through a link that would be sent to your mail. From there, proceed to create your seller profile, which is how you want the Fiverr community to see you. Basically, ensure it's as professional and enticing as possible.
Create a Fiverr gig
A gig is the sum up of the services you offer on Fiverr. In this section, you have the option of choosing your starting price, and even offer diversifying prices depending on the tasks. Better still, creating a gig package would help you offer different services at different prices. Design it to entice potential buyers to go for better packages.
Start earning
Lastly, you can start earning as you get jobs through bidding or a buyer patronizing your gigs. However, things could be slow at first, because people may not trust you out rightly. Nevertheless, things would get better as you build your customer service reviews. Also, you can choose to make things faster by promoting your services. Payments are made to your preferred account, with the most popular being PayPal.
Top 4 tips for making money online with Fiverr
When it comes to patronage, visibility sits high on the ranking table. This is why some gigs get endless customers, even agreeing to queue up till it's their turn. However, on the other hand, some other exact same gig doesn't get any patronage at all. Here are some tips to help:
Get the little details
Don't undermine the power of having great title and gig descriptions, as they are crucial to your visibility. Also, ensure that your sales pitch and title are SEO friendly. To know what works, check out other high performing gigs in your category and follow their format. Do not copy them.
Always ask for reviews
Good reviews are the fastest way for potential buyers to believe you're trustworthy. Just like you read reviews before purchasing a product on Jumia, sellers would also read yours before purchasing your gigs. Do everything within your power to satisfy your client and get a 100% 5-star review from them. Also, keep in mind that it's a bad idea to buy or create fake reviews.
Late delivery is not an option
Lateness is a turnoff for anything business-related, and the Fiverr platform isn't an exception. Therefore, ensure you always deliver on time, as it is one of the factors taken into account by Fiverr's search engine. The faster you deliver the faster you rise. Also, including 2 days minimum delivery time is a good way to start in order to have room to go through unexpected events that may occur.
Be professional, nice and polite
Ultimately, sellers should always be treated in a caring, and polite manner. Try to make them feel important and they'd always come back for more and give a positive result. Basically, you have no choice but to do this because your whole Fiverr livelihood depends on their reviews and repeated patronage.
Conclusion
As long as you abide by all the rules listed in this article, you'd be good to go. Simply stay great, work hard to deliver the best possible product and most importantly, do what the seller wants. Also, just like every business, you need to be really good at what you do to stand out.