Lack of financial discipline can harm your finances in the long run. However, it is unfortunate that many people still fall into the trap of reckless spending, risking their future. This eventually leads to unlimited debt, financial crisis, and bankruptcy. If you have decided to quit reckless spending and integrate financial discipline into your everyday life, here are some steps that can help you in your journey.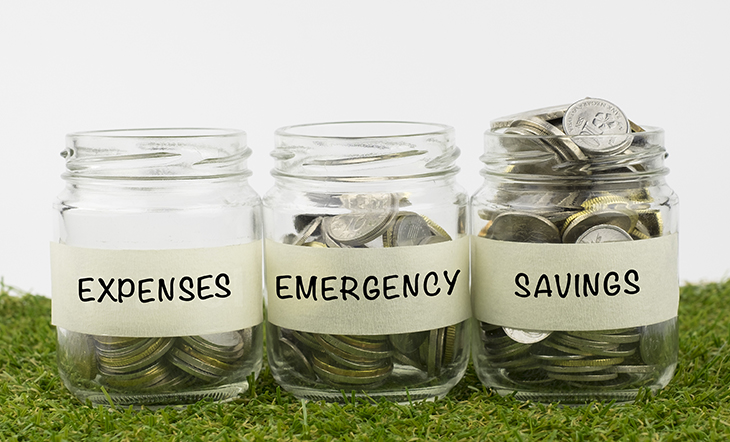 What is Financial Discipline?
Financial discipline is simply the act of controlling your money and avoiding impulsive spending. Basically, doing this ensures that you don't empty your wallet before settling your bills. While it is very easy to get caught up in the thrill of spending, mindless spending can lead to debt.
Also, disciplining yourself financially involves knowing how to take charge of your income and expenditure. You know how much money you are getting, how much is going from you, and how much you should invest.
10 Ways to Practice Financial Discipline
If you want to increase your chances of reaching your financial goals, you have to practice financial discipline. Here are some ways you can discipline yourself financially:
1. Be Realistic
Setting realistic goals is the first step toward being financially disciplined. If you do not set realistic goals, you will not be able to achieve anything in the long run. While it is easy to say you will save 60% of your salary, it is not realistic in most cases, especially if you are financially obligated to other people.
Hence, you need to consider all of your financial obligations first before setting a saving limit for yourself. Ensure that any target you set aligns with other aspects of your life.
2. Make a List
Getting your priorities in order is another great way to keep your spending in check and only spend on meaningful things. Basically, you need to create a list of your targets from the most important to the least important, and keep tabs on them. Once you fulfil any need on the list, you can tick it off your checklist.
3. Make a Budget
Before you create a budget, start by taking note of all your expenses to help you figure out how much you will spend. After subtracting the expenses from your income, you can allocate the rest to savings and investments. Remember to keep track of every money that goes out and comes in as it helps you to be more accountable. Also, review your budget regularly to see if you are spending a little more in one area so you can cut down some expenses.
4. Save a Specific Amount of Money Each Month
Once you have subtracted your monthly expenses from your income, it is time to set aside some more money for savings. Decide to save a specific amount of money every month and stick to it. You can create an account strictly to save and deposit the money there every month.
5. Set Goals
As stated above, you need to set clear goals and work towards achieving them. Your strategy should include how you plan to accomplish every of your financial goal without emptying your account. Basically, to ensure you don't ruin your finances while trying to achieve your goals, you need to start small. Start by completing short-term goals before moving to bigger goals.
Here is an example of what your goal should look like:
Short-Term Goals
a. Save a specific amount of money each month
b. Dine out twice a month
c. Complete one house project each month (for example, buying a new bedspread or putting a wallpaper)
Mid-Term Goals
a. Buy holiday gifts (Christmas, New Year)
b. Save for a vacation with friends
Long-Term Goals
a. Pay off your debts (if you have any)
b. Buy a house
c. Save money for your retirement
7. Be Clear With Your Goals
Setting clear goals is what will keep you motivated to keep going. Hence, it is important to clearly write out your goals so you can find something to inspire you. For instance, if you want to buy a laptop and you draft a plan to buy it within one year, remembering your plan will keep you focused on the goal (laptop). So, as long as you are realistic with whatever you write down, you should scale through.
8. Practice Mindful Spending
Nowadays, online shopping has made it very easy to spend lavishly on unimportant things that you may not even need in your daily life. Also, online shopping has encouraged impulsive spending since you can buy things with just a click. However, to practice financial discipline, you must be cautious of how you spend your hard-earned money. Before you buy anything, think carefully if you really need it so you will not splurge on things you do not need.
When you spend cautiously, you do not necessarily have to cut off all fun purchases, but only need to be careful while making them. If you are not careful, you will not know when to put a limit to the fun spending.
Moreover, doing this will help you realize that there are numerous things that you can do without and should not make it to your budget list. You can also use a local purchase order (LPO) for more accountability.
9. Change Your Lifestyle
Nowadays, most people find saving difficult because of their demanding lifestyle. People have the urge to buy the latest fashion and live an expensive lifestyle even though they earn little. Found this is bad for your finances and can ruin your finances in the long run. Henceforth, it is wiser to think beyond these things and save up for goals that matter more long-term.
10. Don't Give Up
Disciplining yourself financially is a gradual process and would take some time. Hence, you have to keep being consistent at whatever you do even if you encounter difficulty along the way. Always focus on the goal by not allowing a minor obstacle to derail you.
Closing Thoughts
Financial discipline is controlling how you spend your money by avoiding splurging on things you do not need. Basically, when you are financially disciplined, you know how to control your spending so that you will not empty your pocket before settling your bills. Although learning to regulate your expenditure is important, not many people can pull it off successfully. The steps above will teach you everything you need to know about financial discipline and how you can integrate it into your everyday life.
Do you need a loan? Be sure to visit this loan platform that allows you to compare loans from different lenders in minutes. It offers the best and ensures that you get nothing less.