AjoCard is a Lagos-based, private financial institution that makes it convenient for users to operate digitally. The company reduces the stress in your daily financial transactions. Basically, AjoCard brings relief to customers in rural areas who need to make financial transactions. Here's all you need to know about the company.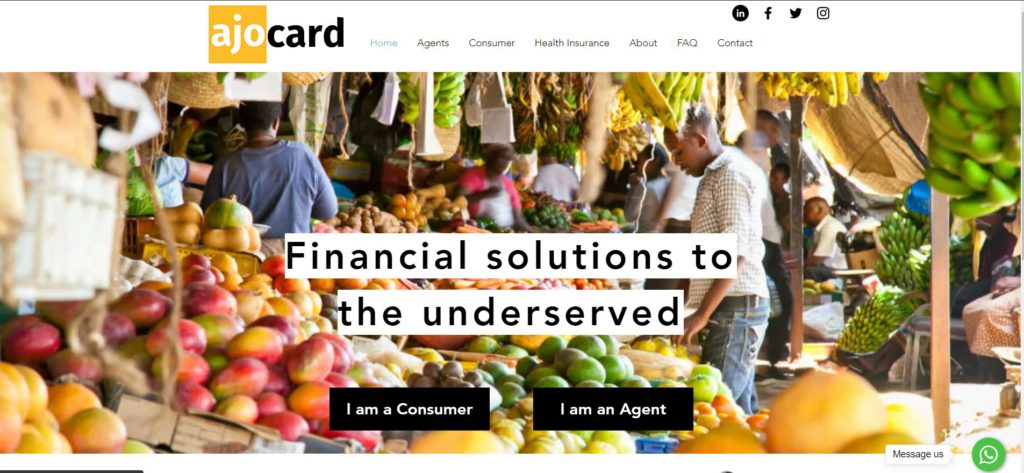 An Overview of AjoCard
AjoCard is a privately held financial company founded in 2018. The company specializes in fintech, data, Vas, Mobile Money as well as BOTP.
Furthermore, the company consists of a team of experts in scaled start-ups, tier 1 banks, as well as financial technology. They often partner with other prominent fintech firms in Nigeria.
Also, the financial institution offers POS operations through a team of agents. AjoCard agents provide financial services to rural communities while earning a commission from each transaction they execute. Read more on how to start a POS business in Nigeria.
How can I become an AjoCard agent?
You can become an AjoCard agent in 3 easy steps. Below are the steps required:
First, you have to visit and register on the agent's registration portal, agents.ajocard.com. You have to fill and submit the application form during registration.
Next, you can proceed to pay for your AjoCard mPOS device. Thereafter, you can pick it up at the stated location.
Lastly, you can start executing financial transactions after 48 hours of registration.
The company lets you earn up to 100k as an AjoCard agent. However, your earnings depend on the number of people who use your services as a mPOS agent.
Where can I get an AjoCard POS machine?
After registering, you have to purchase an AjoCard mPOS device on the portal with a fee of N20,000. Thereafter, the company will indicate the device's pickup location. You can register at any Ajocard official outlet. Read more on how to get a POS machine in Nigeria.
What are the benefits of using AjoCard?
AjoCard provides customers with mouthwatering benefits. They include:
Seamless connection to your AjoCard mPOS device
The company offers you easy and convenient ways to transfer money.
They provide you with receipts for all your transactions.
Also, you can get a comprehensive list of all your withdrawals.
Lastly, they help you keep track of your wallet balance and all transfers you make.
Does AjoCard provide loans?
AjoCard provides short-term loans. However, these loans are exclusive to small businesses and not for personal use.
Also, their loans have a maximum payback period of 23 days. Businesses are permitted to pay back the loan through daily contributions to AjoCard lending agents.
How can I get an AjoCard loan?
Here's a step by step guide to receiving AjoCard loan:
Visit any AjoCard mobile money agent.
The agent will access your business and decide how much loan you can receive
Thereafter, the AjoCard lending agent will help you register and access your loan
However, note that only business owners can receive AjoCard loans.
How much does AjoCard charge for POS services?
The financial institution demands the following for financial transactions:
A 20,000 fee to get an AjoCard mPOS
N10 charge for all bank transfers
A withdrawal fee limit of N700,000
Lastly, they charge a 0.49% fee for cash withdrawals.
How can I contact AjoCard?
Here's how you can contact AjoCard:
Address: 101 Borno Way, Yaba, Lagos, Nigeria
Phone number: 09078767326
Official website: www.ajocard.com
Bottom line
AjoCard is known for being convenient and user-friendly. If you are searching for a means to easily borrow loans or make financial transactions, give them a try. Additionally, you can earn a passive income by becoming their mPOS agent.
Do you need a loan? Be sure to visit this loan platform that allows you to compare loans from different lenders in minutes. It offers the best and ensures that you get nothing less.