One of the major shackles that hold down businesses today is the lack of sufficient capital or investment. As a business owner, how do you solve that? There are different approaches you can take, including loans and raising capital among family and friends. However, if you decide to attract investors, you would need a very good business plan, and proposal, hence the question, how to write a proposal for investment.
This article would serve as a guide to help you create the best and most catchy investment proposal for your business because it addresses different key components. With the right proposal, you can attract enough capital for that startup or expansion of your business.
What is an investment Proposal?
A proposal is a document that could be in the form of a slide presentation, PDF, or text, which contains information about your startup. The proposal is compiled specially for investors in order to raise capital. A good investment proposal contains good arguments on why investors should put their money in your business. It requires a lot of preparation and research to be compelling enough to attract potential suitors.
What are the necessary preparations to make before writing a proposal for investment?
Writing a proposal for investment occurs in stages. It has to be done carefully therefore; we put many factors in place. Here are the things you need to do first:
Make proper research on your market and competitors: as a startup, a huge portion of your potential to succeed depends on your earlier discovery stage. This is the core of your business and the period when you gather data from market study and analysis. The data is used to define your product and how it fits into the market.
In your discovery stage, research and address existing and potential risks, and plot an assured pathway to success despite the odds. Some factors to carry out research on are the market size, it's potential for expansion, and the place of your competitors in the market.
Customer profile: this is an in-depth study on your target customers, and how best you can meet their needs. You should also make in-depth studies on how you can attract their patronage to your service or product.
Review your product: the best time to develop a proposal for investment is when your service is at a minimum viable product (MVP) level. The MVP simply refers to a product that has just enough to be patronized by users but requires quite some developments to become fully functional. Businesses at this stage are attractive to investors because their potential is in plain sight. You should have developed your business goals and customer target before reaching this point.
Research and gather information about investors: the investor pool is wide, therefore it requires you to target a specific category. There are different investors out there like banks, angel investors, venture capital firms, peer-to-peer (P2P), corporate and personal investors. Determine your target, and work towards attracting them. This goes a long way in determining your proposal.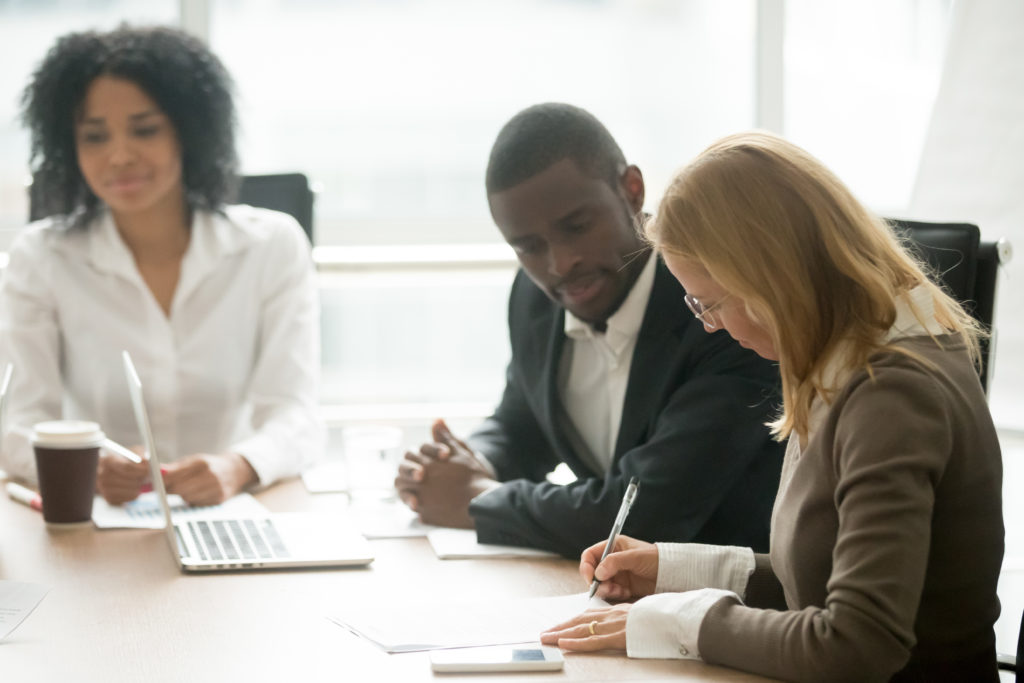 What are the key elements of a proposal for investment?
The key elements of a proposal for investment are:
Title:
Every formal document starts with a name and yours should as well. Your proposal should start with an introductory title that describes your product or service, and its niche in the market as a whole. It should be clear, concise, and easy to grasp.
Executive Summary:
The executive summary comes next. It is like a cover page for your proposal, and a table of content should follow it. The main executive summary comes in after this and is a sum-up of your value proposition. Its key points include:
An overview of your customers and their problem
Your proposed solution to that problem, and
How your solution benefits the customers and investors
The potential return on investment (ROI)
You can also chip in your successful past experiences as an entrepreneur, as this would boost investors' interest in you. Keep it rational, realistic, and always portray what's in for the investor.
Project Details:
This contains all the details of your business plan. It should portray your competence as an entrepreneur and your MVP along with how you intend to raise it higher.
Company performance:
If your company has been in operation for some time, include your positive performances through a business description, and overall financial data. This includes past and present data. If you have not launched a product or service yet, then simply share other product's success that you contributed significantly to.
Also include the details of all stakeholders in your current project, their history and achievements, and excellent market statistics that would help boost your company's potential before investors.
Planned marketing and sales method:
In this part, present all your research on the market and your competitors. It should also include your marketing strategies, sales strategy, and other channels. Describe how you came about your product pricing, and why that is the most profitable amount.
Logistics and operation:
A comprehensive presentation of your company's logistics and operation gives investors an expert opinion about your startup. This can include the number of employees present or that you plan to hire, company location, equipment gained or needed, and other expenses.
Project Financing:
In project financing, make sure you are as detailed and accurate as possible because it is the major goal of the project. It should specify your sources of funding, return on investment, timeframes, and other forecasts. Most importantly, it should include an investment exit plan.
Investors would like to see an exit strategy because it is necessary when:
The business has achieved a predetermined investment criteria, or
It cannot achieve its profit objective
What things should I avoid when writing a proposal for investment?
Don't get it complicated
Be confident and do away with shyness
Remove irrelevant information
Don't focus or be obsessive about any particular information
Make it short
Conclusion
Your proposal plan is the bridge between potential investors and your business. When too weak, it crumbles and investors cannot crossover. Therefore, diligent effort must be put into writing one. Make proper research and present your facts in a concise and very clear manner. It significantly increases the chances of investors buying into your idea.