Due to the present economic situation of Nigeria, many people now look for ways to make an extra source of income. One of the most popular ways people earn extra income is by becoming a POS agent. Basically, learning how to become a POS agent and becoming one is one of the easiest and most convenient ways you can earn a living while serving your community. Here's everything you should know about becoming a Paga POS agent.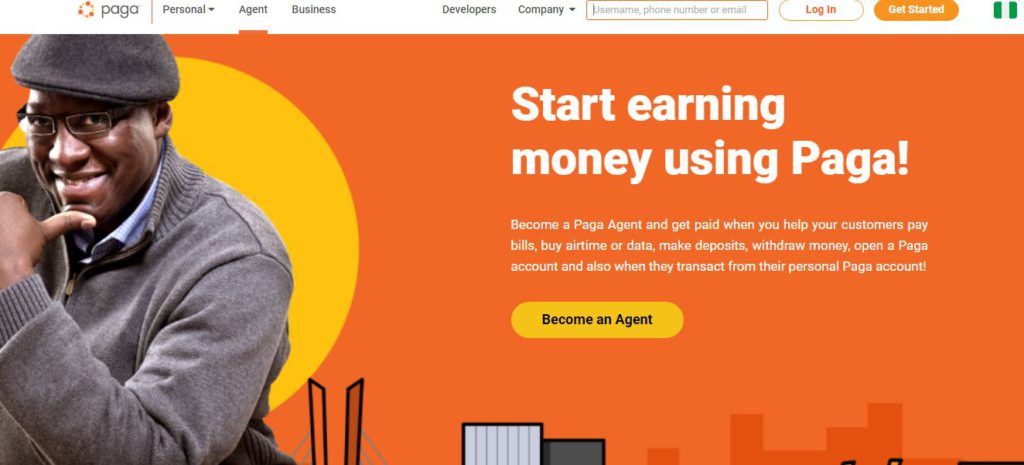 What are the conditions for becoming a Paga Agent?
Before you learn how to become a POS agent, you must meet certain criteria. They include:
1. You need to have an influential position in your community with access to a lot of people. If you already have an existing business that renders services to a considerable number of customers, this should be easy for you.
2. Your reading, writing, and communication skills should be okay to an extent.
3. You must know how to handle smart devices like Android phones and iPhones.
4. Customer friendliness is a major criterion. You have to be customer friendly.
5. Lastly, you must be able to make out time to attend the Paga agent training. Basically, this training is organised for beginners who plan to become agents.
How can I become a POS agent?
Paga POS agent registration process is straightforward and does not take time. Follow the steps below to learn how to become a Paga agent:
1. Go to the website www.mypaga.com
2. Next, click on the "become a Paga agent" option. The platform will redirect you to another page. On this page, you will see a description of the responsibilities, opportunities, and rewards of being a Paga agent.
3. On the right side of the page, you will see the "Agent Interest" form.
4. Thereafter, fill out the form by inputting your details. After you do this, carefully check the authenticity of your details.
5. Lastly, submit your details and wait for the Paga team to contact you.
Also, another easy way you can register is by sending an email to service@mypaga.com. The Paga team will contact you after this.
Read Also: How to start POS business successfully in Nigeria
What documents do I need to become a Paga Agent?
To become a Paga POS agent successfully, you need your first name, surname, and contact number. Basically, when you have all these your registration process will be seamless.
How much does it cost to register as a Paga POS agent?
To register as a Paga agent is free. However, if you need a POS terminal, Paga will require you to pay a token of N30,000.
What are the Benefits of Being a Paga POS Agent?
Here are the benefits of being a Paga agent:
1. You earn a commission for each transaction your clients perform.
2. Page gives you bonuses as you execute more transactions monthly.
Lastly, you get to experience the beginners training organized by Paga.
Recommended – Moniepoint POS review
How can I contact Paga?
You can contact Paga via the following ways:
Phone Number: 07000007242 Or 012777160
Email: service@mypaga.com
Twitter: @paga
Facebook: @mypaga
SMS: 09090027242
WhatsApp: 08099227242
Live chat: www.mypaga.com
Bottom Line
As long as you meet the requirements above, learning how to become a POS agent is easy. Basically, the Paga agent registration process is short and straightforward. Within a space of 2 weeks, you will be fully registered as an agent with your POS terminal. Also, it's a great way to earn commission while serving your community. You should definitely give it a try.
Need a loan? Kindly check out this platform that allows you to compare loans from several lenders in minutes. This would help you make the best decision for you.