Everyone seeks simplicity and comfort while making cash transactions. Hence, the conventional method of waiting in queues is becoming obsolete. Bankly is a digital product that provides you with an infrastructure to transfer and store cash easily. Here is a summary of everything you need to know about the digital savings product.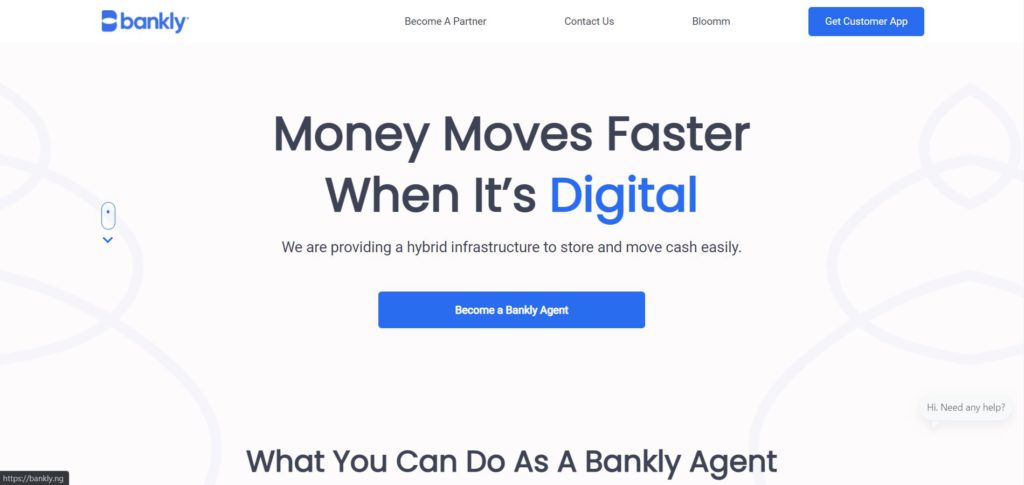 An Overview of Bankly
Bankly is a digital product that facilitates peer-to-peer transfer and savings. It allows users to fund their digital wallets using special tokens, which are available on Bankly vouchers. Basically, this product helps to reduce the high cost of financial services through the digitalization of funds.
The digitalized funds savings product was founded in 2017 and has since then spread across Nigeria. Essentially, the infrastructure aims to create a successful fund digitalization system by using vouchers, which users can purchase.
What services does Bankly offer to its agents?
With the digital savings infrastructure, you can access a variety of digital services. They include:
1. Deposit and transfer funds
You can deposit money into your customer's bank accounts in the twinkle of an eye. Also, you can transfer cash to your various beneficiaries seamlessly. The deposit and transfer process is simple, fast, and convenient.
2. Bloomm
Bloomm is a customer support mobile application associated with Bankly. Basically, this app is designed to make you experience quality banking that prioritizes your financial needs. Bloomm is a digital bank that gives you access to save and get interested in your savings.
3. Financing
The product gives you access to overdraft and float from your digital account. Accessing this offer depends on how actively and frequently you use your account.
4. Bills Payments
With the digital product, you can conveniently buy data, airtime, pay your cable and electricity bills. Basically, it allows you to pay your utility bills in a few clicks.
Lastly, you can easily make withdrawals from Bankly's reliable POS terminals at any time.
How can I become a Bankly Agent?
You can register to become an agent through their website or mobile application. However, if you register using their website you still need to download the mobile app for easy accessibility. To become an agent, follow the steps below:
1. First, download the 'Bankly Agent App' on the Google Play Store for Android or the App Store for IOS.
2. Next, sign up on the app by inputting the required KYC details.
3. Once you have successfully created your account, wait for them to verify your registration details.
After your account verification is complete, you can begin various funds transactions. Read more on how to become a POS agent in Nigeria.
What are the requirements to register with Bankly?
To register as an agent, you need a valid means of identification, phone number, email address, name, and other details of your bank account for verification.
How can I download the Bankly Agent App?
To download the mobile application, follow the steps below:
1. Visit your App Store if you use IOS or the Google Play Store if you use Android.
2. Type 'Bankly Agent App' in the Search bar.
3. Download the app.
How can I download and signup on Bloomm?
Bloom is a support app powered by Bankly. It allows you to send and receive funds seamlessly and conveniently. Also, it lets you save money and earn interest on it. To download the Bloomm app, follow the steps below:
1. Visit your App Store if you use IOS or the Google Play Store if you use Android.
2. Next, type 'BloommNow' App in the search bar.
3. Download the app.
To sign up on the app, input your details and verify your account. Read more on how to get a POS machine In Nigeria.
How can I contact Bankly?
You can contact Bankly through the following ways:
Office Address: 11b Oko Awo Street, Victoria Island, Lagos, Nigeria.
Phone Number: 0906 254 7554
Email Address: info@bankly.ng
Website: www.bankly.ng
Conclusion
Bankly facilitates a simple, seamless, and convenient means of transferring and storing cash. With this product, you can fund your digital wallet using tokens from a voucher. Also, you can become one of its agents and earn a decent living. In all, it is an all-in-one digital cash savings and transaction infrastructure.
Need a loan? Kindly check out this platform that allows you to compare loans from several lenders in minutes. This would help you make the best decision for you.