While some people struggle financially because they do not make enough money, many others struggle because they do not spend wisely. Wise spending is important because it allows you to live a stress-free life, by shielding you from hardship. Here, you will learn how to spend money wisely through 6 savvy ways.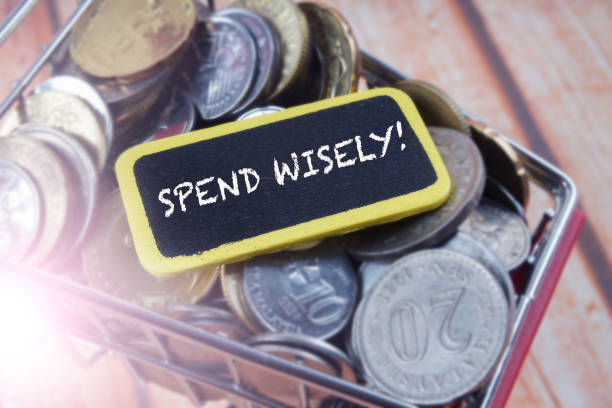 What does it mean to spend money wisely?
Basically, spending money wisely is spending money on things that matter to you the most. This helps you to save more money and allow you to achieve your financial goals. A good example of spending wisely is living frugally by using smart ways to save your money. This means that in order to live frugally, you need to change a few habits and set goals for your finances.
How can I spend money wisely?
Do you want to learn how to spend money wisely? Here are some steps to guide you:
1. Track Your Finances
Before you even start thinking of how to spend your money wisely, you need to understand what you have been spending on. Hence, the first step is to create a budget to help you track your income and expenses. Once you have a clear picture of where you spend your money, you can figure out ways it can be better spent.  You can also use a local purchase order (LPO) for accountability
2. Think About the Long-Term Advantages and Disadvantages of Purchases
Nowadays, it is common for people to engage in impulse spending by buying items they may not necessarily need in the future. Hence, you need to think ahead about how a purchase will affect you in the future before you buy it.
3. Stop Spending to Impress Other People
It is not uncommon to see people who spend lavishly just to impress others and maintain an image. From fancy cars to designer clothing to luxury items, many people just want to spend to impress people around. However, this is a very bad habit that can lead to financial ruin in the future.
4. Find Out What Habits Drain Your Budget
After you have tracked your expenses, it is time to identify what spending habit is draining your budget. This may include spending too much on clothing, eating out too much, or even engaging in expensive hobbies.
Once you identify the habits that are draining your finances, you need to decide if these habitats are necessary or not.
5. Value Savings Over Products
While some people are naturally good at saving money, others are good at splurging on luxuries. If you are among the second type of people, it is high time you reevaluate your spending habits. In the end, any money you save will be more beneficial to you than the money you spend buying products.
6. Start Investing Early
Investing is another aspect you need to take seriously because it can help you grow your money. Saving is not just enough, you still have to set aside a certain amount to invest wisely.
Bottom Line
If you are struggling financially, the first step to getting your finances in order is learning how to spend money wisely. Basically, this gives you an idea to see what the bulk of your money has been going to and to reevaluate each of your spending habits. The 7 steps above will guide you on what to do.
Do you need a loan? Be sure to visit this loan platform that allows you to compare loans from different lenders in minutes. It offers the best and ensures that you get nothing less.