Savings are the building blocks of a strong financial lifestyle. The more money you can save (and successfully invest ) the higher your chances of attaining financial freedom early in life. If you are already saving but it is still not enough, you need to learn some tips on how to boost your savings. Here are some steps to guide you on how to pull that off successfully.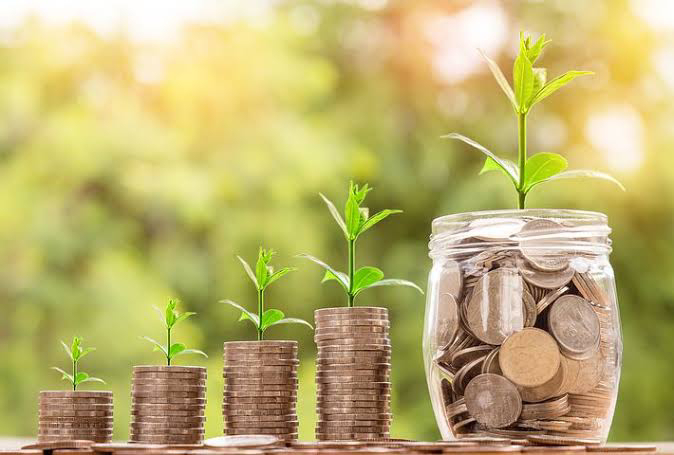 Why is Saving Important?
Saving money is very important. Basically, it provides you with financial freedom and security. When you have financial freedom, you can afford the kind of life you want for yourself and this brings you both satisfaction and peace of mind. Also, saving money safeguards you during a financial emergency. This ensures that you do not go into debt trying to settle a financial emergency. So, saving is still important even if you do not have a set goal for the money you are putting aside. 
How to Boost Your Savings
These 10 tips on how to boost your savings will help you reach your savings goals faster. Although it may seem stressful at first, overtime you will adapt and be disciplined enough to follow the process. So, if you are wondering how to boost your savings, here is what you should know: 
1. Learn to budget
The first thing you should do if you want to boost your savings is to learn how to budget. Basically, this allows you to understand what to spend and what to save.
Here's how you can create a budget and start saving fast:
a. Keep a record of all of your finances within 30-days. This should consist of both your income and expenses.
b. Compare your income to your expenses to examine how much money you're currently saving or if you are overspending every month.
c. Divide your expenses into variable and fixed costs. Basically, your fixed costs are expenditures that are usually difficult to adjust, like your utility bills and your rent. Your variable, on the other hand, are costs that include adjustable expenditures like your groceries, the cost of eating out, or your subscription services.
d. Look for any variable costs (adjustable expenses) that you can cut back on to boost how much you can save every month.
e. Measure your progress at regular intervals and adjust when it is necessary.
2. Live below your means
Living below your means is another good way to boost your savings. If your current lifestyle stops you from saving, it is time to reevaluate that lifestyle by taking a look at your expenses.
Basically, you should need to see which cost you can cut off to ensure that you have something to save at the end of the day. The notion behind living below your means teaches you how to spend your money wisely.
3. Set a savings target
If you want to challenge yourself even further, make up your mind to put aside a specific amount of money every month. Once you do this, ensure that you stick to your savings target for every month. Basically, this will ensure that you build financial discipline which will be helpful to achieve your long-term savings goals. 
4. Use your extra income wisely
If you get a raise at work or a bonus, resist the natural urge to go on a spending spree to celebrate your success. Any extra income you get should be added to your savings to boost it. Hence, if you get a raise at work, you should also raise the amount you set aside for saving every month.
5. Set goals
When it comes to saving, setting goals is a great way to ensure that you stay focused. However, this does not mean that you should not have any savings if you do not have a goal in mind. Basically, goals make the whole idea of saving more realistic to you and this motivates you to push further.
Also, goals offer structure and purpose by providing you with a realistic reminder of what you are looking forward to.
6. Boost your income
If you are still unable to boost your savings through budgeting and cutting down expenses, it is time to seek extra ways to increase your income. If you have a hobby that is sellable, you can sell it and make extra cash.
Also, you can take up freelancing or consulting at the side to boost your monthly income. If you want to sell products on the side to make extra cash, identify the needs of your community first. After doing this successfully, you can sell whatever product the people in your community lack. Any extra income you make from any side job will help boost your savings.
7. Sell your unused items
Another fast way to boost your savings is to sell off items you are not using. Just think of any item in you house you barely use and sell it to make extra cash you can put aside as your savings. Basically, this helps you to declutter your home while earning from it.
8. Automate your savings
If your monthly income is fixed, try automating your savings every month. Basically, automating your income means setting an automatic transfer from your normal account to your savings account every month. When you automate your savings, you reduce the chances of eating into your savings amount each month.
9. Put a spending limit on your card
Aside from automating your savings, you also need to limit your spending by setting up a spending limit on your debit card. This is especially important to do if you are an impulsive spender.
Basically, setting a limit prevents you from overspending and enables you to reevaluate your day-to-day expenses in advance. If you want to access this service, you can ask your bank to help you out.
10. Think carefully before you splurge
Giving into instant gratification is one of the biggest ways to ruin your savings and eventually your finances. Before you make any major expenditure, take some time to think about it first. Essentially, you need to avoid being on impulse as much as possible as this can be to the detriment of your finances.
Closing thoughts
Learning how to boost your savings may not come easy to everyone, however, it is something that a person can get used to with time. Basically, to increase how much you save, you must practice financial discipline by avoiding impulsive spending. Once you can do this successfully, you have overcome the major obstacle in financial management. 
Do you need a loan? Be sure to visit this loan platform that allows you to compare loans from different lenders in minutes. It offers the best and ensures that you get nothing less.