With the ever-rising cost of living in Nigeria, it has become difficult for the average Nigerian citizen to get their daily bread and this is even worse for students. The drastic increment of school fees in Nigerian universities has made it compulsory for every Nigerian student to have a side business that they can do while in school.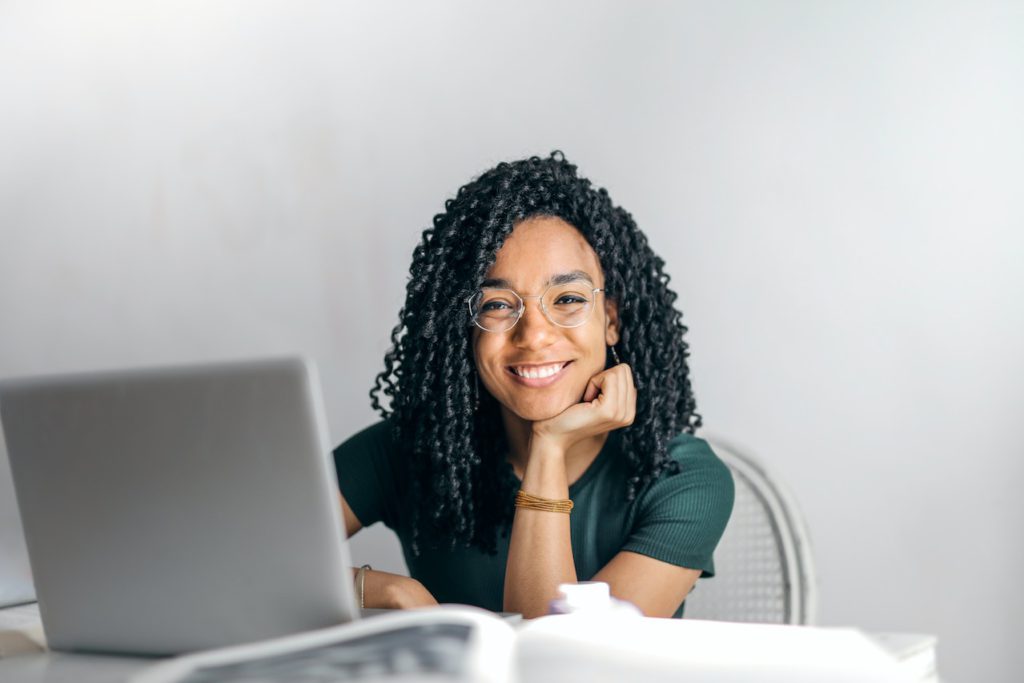 This will serve as an extra source of income besides the small monthly allowance provided by parents. If you fancy starting a small business for yourself as a student, we'll be walking you through the top 20 business ideas for students in Nigeria. 
Business Ideas for Students in Nigeria
The average Nigerian student needs a constant supply of money to cover their daily feeding costs, educational expenses, and other miscellaneous fees. Unfortunately, the bad state of the Nigerian economy has made it difficult for parents to provide all the money needed for the day-to-day expenses of a typical Nigerian student. For this reason, it has become paramount for students to explore small business opportunities that can fetch them money and still give them enough time to focus on their studies.
In this article, we'll provide you with a comprehensive list of different business ideas that you can start as a Nigerian student who wants a constant supply of money. The best part of it is that these businesses also give you enough time for your students. So, basically, it is a win-win situation for you since you will be able to make money and still graduate with flying colours.
List of Business Ideas for Students in Nigeria (2023)
Listed below are some of the best business ideas for students in Nigeria:
1. Blogging
Blogging is a cheap and straightforward activity that any student can easily turn into a very lucrative source of income. You can easily create a blog for yourself with little to nothing with the help of popular blog platforms like Blogspot and WordPress. Essentially, these platforms allow you to own and manage a blog for a just little price in Nigeria. Hence, this is a perfect side business for any Nigerian student.
Once you've created your blog successfully, all you need to do is choose a niche of interest and start creating valuable and engaging content about the niche regularly. Over time, you'll be able to build a large readership base, which will automatically translate into income depending on how much traffic you get on your blog.
2. Copywriting Business
It's no news that copywriting is now one of the hottest digital skills that people can make a lot of money from with ease. In fact, many reputable companies in Nigeria are always on the search for professional copywriters who they permit to work remotely, which makes this business perfect for students in Nigeria. With the right copywriting skills, you can easily market a company's services to the world and earn a lot of money for it.
However, before you think of going into this business, you have to learn the basics of copywriting. Fortunately, anybody with good writing skills can easily learn this skill. When you understand what copywriting is all about, you can start applying for jobs that will give you a chance to learn better.
3. Dropshipping Business
Dropshipping is currently one of the most profitable small business ideas for Nigerian students because it is pretty straightforward. To start this business, you don't even need a physical store, stock, or warehouse as the entire buying and selling process is executed online and from anywhere in Nigeria.  
Essentially, dropshipping is a system of retail in which the marketer/vendor connects the buyer or shopper with the seller on strictly a third-party basis. So the marketer simply receives orders from buyers and processes the delivery of the requested goods directly from the manufacturer to the buyer. As a dropshipper, you act as an intermediary between buyers and sellers of the products.
4. Snack Production Business
Snacks like cupcakes, smoothies, pastries, chips, chinchin, and much more, have a larger market among students. This is because students prefer quick grabs for quick fills, especially during examination periods and cooking can be very time-consuming. 
With a larger market demand, a student can easily generate a lot of money from making and selling different snacks. You can use YouTube to learn how to make easy snacks before you start producing. Snack production will always be one of the most profitable small business ideas for students in Nigeria.
5. Tiger Nut Drink Production Business:
Tiger nut drink is a very common drink enjoyed by many people in Nigeria. It is frequently drunk during hot seasons because it is served chilled. This drink is also known for its high nutritional value. Basically, it aids digestion, reduces sugar levels, and is very rich in vitamins that combat infections. In addition, it is very affordable. For these reasons, the tiger nut drink business is bound to flourish in any part of Nigeria. 
As a student who wishes to venture into this business, you can just locate small shops and start preparing the drink in bulk and delivering it to these shops at discounted prices. Alternatively, you can carry the drinks around the hostel and market them to students. You can also target secondary and primary schools in the neighbourhood. As for where to learn how to make this drink, Google and YouTube can teach you everything you need to know. 
6. Zobo (Hibiscus) Drink Production Business:
Just like tiger nut drink, zobo is a favourite in most parts of Nigeria. It is a common drink taken by all age brackets varying from children to adults. Best served cold, the Zobo drink is good after a stressful day.
As a student, all you need to do is produce zobo drinks in large quantities and distribute them to small-scale shops around the student community or just sell them from your room at your convenience.
7. Mini-importation Business
Mini importation is another practicable small business idea for students in Nigeria. This business is as easy as ordering goods from foreign online stores wholesale and selling them to buyers in Nigeria. You can start importing goods with little money from places like Aliexpress or Alibaba and sell them at a higher price to students in the hostel.
Besides minor challenges such as customs problems or delayed delivery, this business can be a very lucrative business. However, you need a lot of consistency. 
8. Liquid Soap Making Business
A lot of students prefer using liquid soaps to detergents because they are cheaper, safer, and longer-lasting. Liquid soap has no negative effects on the skin, no matter how tender or sensitive a person's palms might be. For this reason, it is a very lucrative business in Nigeria. As a student, you can dive into the liquid soap production business by producing liquid soap in bulk and selling it in the hostels.
With just a little capital, you can easily gather the ingredients needed to make liquid soap and start producing. Just learn how to make it on Google or YouTube. The best part is that it does not require so much effort to produce and is very lucrative if you get regular patronage.
9. Ushering Services
Students with a passion for ushering can also make a good side business out of it. If you are interested in this business, you just have to join any reputable ushering agency that has regular gigs and that's all. However, most ushering companies have preferences in terms of physical stature and features such as height, shape, facial features, complexion, and postures, among others.
If you have these qualities (especially height), you can earn additional income on weekends from your ushering business.
10. Graphic Design Business
Opportunities are endless in the tech industry for graphic designers. Besides creating designs, logos, presentations, illustrations, and brand labels, they can equally work with web designers and make a lot of money regularly.
Different organizations are searching for professional graphic designers who can help them create graphics for ads, marketing, informative, and even entertainment purposes. All of this can be done remotely. Just learn the fundamentals of graphics design to get started. 
11. Online Coaching Business
Online coaching is one fantastic way students can make money from the internet. Currently, many digital platforms connect tutors with learners, such as Kobocourse, Thinkific, and Gumroad, among others. As a student, you can register as a teacher of any subject you're good at and earn a lot of money for teaching people from the convenience of your hostel room.
12. Web Design Business
Web design simply involves creating different web platforms such as websites, app designs, landing pages, UX/UI designs, and many more. It is a very lucrative business for students, however, it takes a lot of time and effort to learn web design because it requires you to have adequate knowledge of programming and basic designs.
After learning the basic skills required, you can start to try out your hands-on different projects and compile them on a digital portfolio to draw potential employers of such services.
13. Bead-Making Business
Bead making is another lucrative business idea for students that needs you to have some capital, however, you can start small. Also, bead-making requires you to have some level of expertise in order to make beautiful designs, but this can be easily learned.
If you want to venture into the bead-making business, you can make beads for sale or produce them just by order.
14. Food Delivery Service
With the rapid growth in online kitchens and food catering businesses, food delivery personnel are currently in high demand. This is a business that does not require you to have any skill or expertise. All you have to do is work with a catering service and deliver food to their customers in their homes or workplaces. Since you are working with an already established food company, this business idea does not need any capital to start. You can simply work during weekends and earn money.
15. Organizing Tutorials
Conducting tutorials is a very popular business in Nigerian universities. It is no news that there is high demand for teachers who can teach 100-level science courses. So if you are good at science courses like Physics, Maths and Chemistry, you can just organize tutorials during your free time for students in lower levels of learning for a small token. Tutorials are best done at weekends.
16. Social Media Management
Social media management simply involves managing the social media accounts of different brands, companies, organizations, institutions, public figures, celebrities, etc. and scheduling important posts in order to attain certain goals. When you learn the fundamentals of social media management, you can easily apply for remote jobs pertaining to this business.
17. Start A YouTube Channel
YouTube is now a good source of income for so many young Nigerians. YouTube creators with a lot of followers and traffic generate a lot of money every month. Starting a YouTube channel requires just a little cost. Depending on the niche you want to focus on, what you primarily need to commence is your mobile phone and internet connection. You'd require a lot of hard work and consistency to make it in this business.
18. Clothes Retail Business
In every university, clothes are one of the fashion products that enjoy periodic patronage, especially among the female population. For this reason, retailing clothes is one of the most lucrative small business ideas you can start as a student.
All you have to do is to contact and talk with an already established clothing brand or reputable wholesaler, then retail their items to students at specific commissions.
19. Hair Salon Business:
It is very easy for students to start their own salon business with or without a shop. In the female hostels, any space is enough to accommodate a chair and other tools for making braids and other hairstyles. If you are a guy, you can also invest in clippers, chairs, a mirror, and small brushes, and start giving haircuts to male hostel students. Rendering haircut services to students can fetch you a lot of money, especially at weekends.
20. Selling Data and Recharge Cards
The sales of data and recharge cards is another good business that can fetch you money without consuming too much of your time. Just registered on any legit VTU platform to get started as a virtual airtime and data seller. Some great examples of legit VTU platforms include Dataway.ng, Data Plaza, Vtu.com.ng, among others.
Criteria for Choosing a Student Business Idea
Here are some guidelines to help you through the process of selecting the right business idea based on your needs:
1. Market demand
Before you start a business, you have to research your target market and the final customers for your intended product or service. Consider how the business you want to start can uniquely work out your customer's problem. Also, consider what your customers would do in the scarcity or absence of your product or service. In addition, you need to undertake competitive research and check why customers are attracted to services other than yours. Lastly, determine whether your business idea has sufficient market demand to be viable. It can be very challenging to penetrate a market if there is higher competition than demand.
2. Capital
A business cannot commence without initial capital and money is very necessary when you're trying to start out your business. In fact, it is a crucial component of your business' lifeline.
How much money can you spare as capital for your business? You must ensure that you work with whatever amount you have as capital because it is impossible to start a great business without great capital to fund it.
3. Skills
Do you have the right skills to start a business? This is one question you must ask yourself and answer truthfully before starting a business. For instance, if you want to go into web designing but aren't skilled at it, it may take a lot of time for you to learn it and start getting jobs. If you are patient enough, you can go ahead and learn it for months and start applying for jobs. However, if you are not patient enough to learn for that long, you can start a business that isn't as technical as web design, such as Bead Making or Tigernut drink business.
4. Scalability
Although scalability is generally neglected while dabbling into a new idea, it is extremely important for every entrepreneur to consider it. Before making a move on an idea, ask yourself about the long-term plans and goals for the business. If scalability is of utmost priority, then the business idea should be one that can work universally and can cover the needs of a large market.
5. Profitability
The profitability of any product is determined by numerous criteria, including the market size, the product's demand, manufacturing costs, marketing costs, retail value, as well as the scale of production. While the business idea you think of may seem to be perfect in every way, it will be a waste of time if it cannot produce profit. It would help if you took enough time to understand and protect your business's earning potential before starting out.
Low-Cost Business Ideas
While there are businesses that can be very capital intensive, there are also business ideas that require minimal initial investment, which are very suitable for students. Below, we've provided some low-cost business ideas that can come in handy if you don't have a lot of money:
1. Cleaning Business
The first on this list is the cleaning business because it requires almost nothing to start. If you are highly motivated people and have a lot of energy to spare, you may be well suited to do the cleaning business, as it demands a great deal of physical effort for long periods of time. To start, purchase cleaning products like soaps, detergents, brushes, towels, etc. and start advertising your services both online and offline. Cleaning businesses can run as general services, or specialize in a specific kind of cleaning, such as home or office-oriented services.
2. Personal Shopping Business
Extroverted people with great memories and excellent navigational skills will do their best at personal shopping and running errands for people. The punctual delivery of specific goods is your main function as a personal shopper. You have to make sure the customer is pleased and trusts your capacity to deliver everything on their shopping list.
3. Proofreading Business
If you are a careful writer with a keen eye for detail and a strong understanding of linguistic mechanics such as grammar and punctuation, you should excel as a proofreader. The day-to-day routine of a proofreader includes carefully reading through a great deal of written content and making corrections and revisions to enable the content to reach its full prospect. Today, there are so many job opportunities for proofreaders that you can easily apply for as a Nigerian. LinkedIn is a great place to start if you are seeking a job like this.
3. Affiliate Marketing
Affiliate marketing is the art of transforming your fame into a business. If you are a popular online influencer who has managed to attract a large audience base, you can get paid to approve related products or services on your public platform. Just sign up for different affiliate marketing programs to begin your journey.
4. Home Tutoring Business
This is another good home business idea with low startup costs. If you can teach and love children, this may just be the ideal fit for you. It will be an added advantage if you are good at science subjects as there is a high demand for science tutors. You can advertise your skills to a parent and if you are good at what you do, they could recommend you to other parents who need home tutoring services. The best part of this business is that you don't need any money to start it. 
5. Personal or virtual assistant
If you have good organizational skills, then you should excel as a personal or virtual assistant. It's no news that entrepreneurs who are growing their businesses and need to concentrate on high-return tasks will have to employ an assistant to handle basic tasks. This is where you come in.
Essentially, as a personal or virtual assistant, you perform many of those front-desk or secretarial functions without being onsite. You have the alternative of working remotely for different clients, keeping track of their calendars, preparing flight arrangements and even doing clerical work.
6. Event planning services
If you're an extremely organized and detail-oriented person who loves to put parties together, then you may just have the right personality to start your own event-planning business. Working for birthday parties, weddings, and class reunions, an event planner's job is to make it easy for other people to host an exhilarating party. Use LinkedIn and other social media platforms to build up a substantial database of sellers and contacts so you can help your customers plan the event of their fantasies.
7. Music lessons
For people who are musically gifted, offering music lessons to others who wish to learn an instrument can fetch you extra income. Unless you're teaching your students piano, they may likely bring their own musical instruments to your house for the lessons. This makes everything relatively easy for you.
Stock up on songbooks or sheet music in different genres and geared toward various skill levels so that you can offer your potential clients a wide selection of music. Voice lessons are likely to also fetch you a lot of money if you market your services to secondary schools.
8. Meal planner
Most people love food, but not everybody knows how to cook wholesome and mouth-watering meals on a reasonable budget. As a professional meal planner, your duties include creating a detailed list of ingredients, putting down straightforward and easy-to-follow recipes, delivering nutritional information about the food, generating a budget plan, and educating your clients about the meal plan.
9. Resume writer
Not many people are good at writing captivating resumes, so the resume writing business is currently in high demand. All you need to become a resume writer is a personal computer. To start, just sign up for a freelance platform like Upwork or Fiverr and market your services. You can also use social media platforms to market your resume writing skills. 
10. Sell your photography
Do you love taking photos? If yes, you can turn your hobby into a full-time profitable photography business. You can readily set up an online store and sell prints, NFTs, posters, and many more. Alternatively, you can sell the unique photos you take on stock photography websites.
Conclusion
The importance of businesses for students cannot be overemphasized. As a student who hopes to lighten your financial burden, a business is the best thing you can set up for yourself. In this article, we've made everything easy for you by providing you with the best business ideas for students and some important criteria for choosing the most suitable business for you. Also, we've provided some low-cost business ideas that you can easily start up for yourself with little or no capital. Ensure that you take out time to explore the ideas provided above and begin your entrepreneurial journey to financial freedom.