Nowadays, women are becoming more empowered than ever before. Women are becoming business owners, CEOs, and even top executives in fortune 500 companies. Hence, it is not surprising for a lady to think of ways to financially empower herself through small businesses. If you are searching for a good business you can start, this guide will provide you with an extensive list of amazing business ideas for ladies.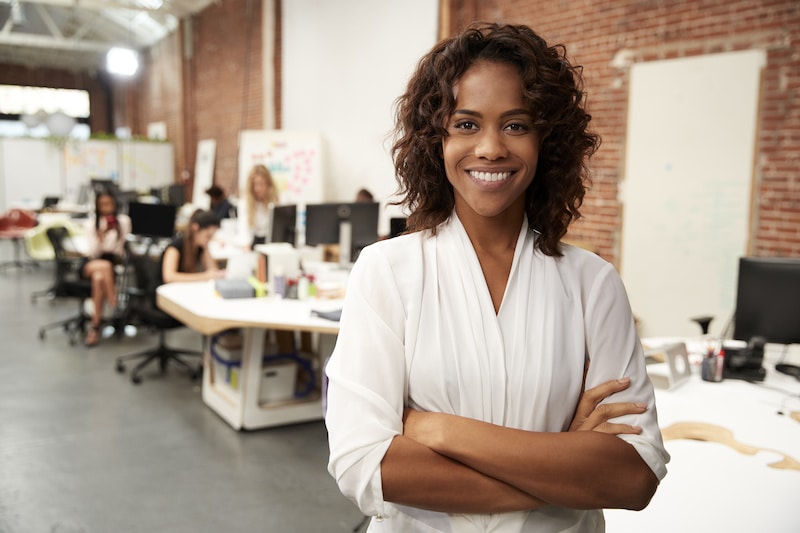 How Do I Choose A Business Idea?
The first step to starting your business is uncovering the perfect business idea for you. Basically, to do this, you need to pick a business you are passionate about. Also, you need to consider the skill and resources you have at your disposal that can be beneficial to your business. These two factors will give you a clear idea of which business will be most compatible with you long term. 
Top Business Ideas For Ladies
Here is an extensive list of business ideas for ladies:
1. Educational business ideas for Ladies
If you like to absorb and share knowledge with others, you should go into an education-oriented business. Basically, this type of small business offers you flexibility, where you can work from anywhere at your own convenience. Hence, it is a suitable business for ladies. Also, you can decide to employ others as the business grows over time. Here are some categories of educational business ideas you to consider:
a. Teaching English online
Since English is a universal language, there is high demand for it from both adults and children. This creates the perfect opportunity for you to make money from teaching English. There are several companies, such as VIPKID and Qkids where you can offer your teaching services.
b. Tutoring in-person or online
Academically sound women can tutor kids and help them to succeed in any subject they choose. You can tutor primary school students, secondary school students, university students, or even adults.
c. Starting an online course
Basically, you can share and sell your expertise on a specific subject by creating your own courses. This is a very efficient way you can teach others. However, it can require a lot of work upfront. There are various online course platforms where you can create and sell your courses.
d. Teaching music
Becoming a music tutor is one of the best business ideas to go into if you are skilled in an instrument. Basically, all you need to do is to advertise your business in your area and have people come to you for music lessons.
2. Design business ideas for women
Without a doubt, ladies have an advantage in the design industry. Many ladies have a natural tendency to differentiate colours, hence, this makes most women good designers naturally. There are several ways you can venture into the design business:
a. Interior design
Interior design involves helping people to create beautiful and usable spaces in their homes. Once you can blend colours properly, you will thrive in this business.
b. Graphic design
This business involves using your art skills and graphic design software to create infographics, logos, web banners, advertisements, etc. However, ensure that you learn the basics of graphic design before starting your business.
c. Web design
The goal of a web designer is to make a website look attractive and very easy to navigate. This is another design business you can start if you are good at blending colours.
Graphic design and web design are amazing small business ideas for ladies at home. Also, these businesses are a good option if you have worked in a similar industry and want to stand on your own.
3. Skincare & beauty
You can create and sell beauty products to people. However, before diving into this business, you must first learn how to make your beauty products. Also, you will need to get a license for your product from the necessary authorities. 
4. Life, home, & financial organization business
According to research, women are better organized under pressure than men. Also, studies have shown that women are better at switching tasks. Hence, this makes ladies the perfect candidates to operate a small business that offers these skills. Some of the categories of this business include:
a. Social media management
If you know how to navigate social media effectively, this business is suitable for you. Basically, it involves the day-to-day task of posting and interacting with customers on various social media platforms. 
b. Virtual assistance
Virtual assistants execute administrative tasks like organizing calendars, answering emails, doing research and data entry, etc. You can work as a virtual assistant as a side hustle and earn from it. 
c. Bookkeeping and accounting
If you are good with numbers, you can try this business idea. Basically, bookkeeping and accounting is a good business idea for ladies because it is easy to find free bookkeeping classes to commence your training. 
5. Event planning
The event planning industry is another one you can make a lot of money from. You can become a wedding planner and help brides and grooms organize their wedding day. Also, you can organise corporate events, product launches, parties, etc 
6. App development (For women in tech)
You can easily learn to code for free online. This will form the basis of your app development skills. Thereafter, you can move forward with starting your own app development business, where organisations pay you to build an app for them.
7. Food service
If you are a great cook, you will thrive in this business. Just start by advertising your cooking business in your locality. Your level of expertise will make your customers recommend you to others.
8. Baking business
Bake cakes and pastries for special occasions, bake fresh loaves of bread, prepare small chops, etc. Baking is another good business idea for ladies who are interested in making baked goods.
9. Writing/blogging
If you are a good writer, this might just be the best option for you. Basically, you can start your own freelancing writing business or even create a blog around a topic you are interested in.
10. Online store
An online store is basically the digital version of a physical store, where you can sell your goods. You can sell clothes, shoes, makeup accessories, etc to your customers digitally.
Bottom Line
Nowadays, there are several business ideas for ladies that can empower ladies financially. The list above will serve as a guide for you to make the right choice. You just need to pick the business you are most passionate above and have the resources to sustain.
You can obtain a comprehensive loan, tailored to your specific needs by using this platform. Basically, it allows you to compare loans from different lenders across Africa, ensuring the best option doesn't slip through.