One of the major aims of most financial institutions is to make several financing options available to their customers. Asset finance scheme is one of these provisions.
Basically, an asset finance scheme is a finance option specially designed to cater to the needs of businesses and individuals. It is used to fund huge expenditures, such as vehicles, pieces of machinery, and ships.
Most organizations prefer this loan option because it is most times cheaper than borrowing to purchase an asset. This is because the financial institution owns the asset rather than the organization.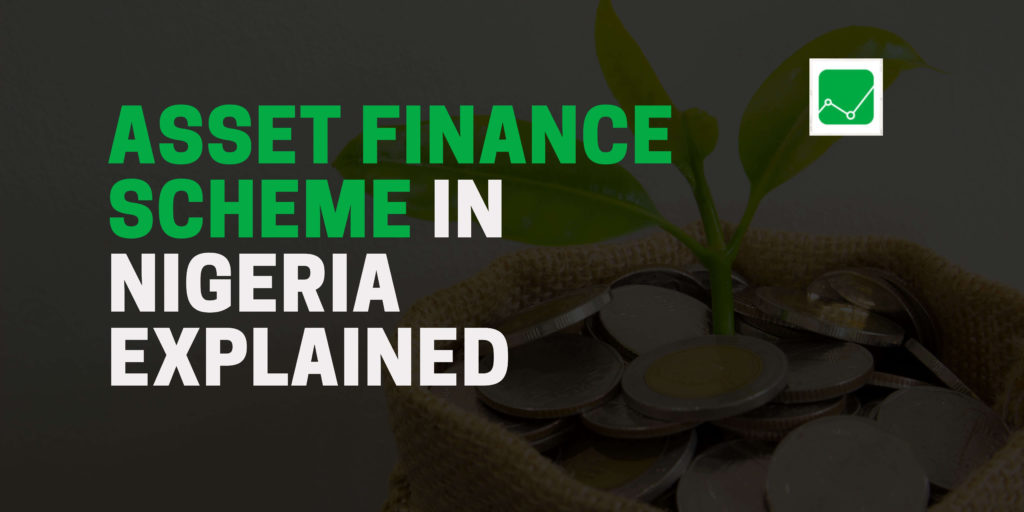 What is Asset finance?
Basically, asset finance refers to the funding of an asset or equipment by a financial institution. In this case, the lender purchases the asset and leases it to the organization in need. The organization or lessee is expected to repay over a period of time, till the lender fully recovers the cost of the asset and the interest.
Asset finance is very useful for organizations and businesses that are looking to spread their business tentacles but do not have ready cash. In addition, it also makes it easier for small businesses to remain competitive. This is because it gives them access to the latest technologies they cannot readily afford.
How Asset Finance works?
Basically, asset finance works in different ways. This is dependent on the type of financing you opt for. There are several types of financing, which include hire purchase, operating leases, equipment leasing, and finance leases.
In this case, the lender, which in most cases is a bank, purchases the asset you need and gives it to you on lease over a period.
You are therefore expected to make periodic payments in exchange for the use of the asset. The asset, in this case, might be a machine, vehicle, or any other equipment. After the lease tenor, you can either return the asset or buy it totally. Popular vehicle equipment leasing in Nigeria includes Cars45 and Autochek.
A hire purchase or installment plan basically means the lender will purchase an asset on your behalf and spread the cost over time. In this case, the lender gives the asset to you, but; you do not own the asset until you have fully repaid the cost of the asset. Repayment, in this case, is on an installment basis.
An operating lease is basically a contract that allows you to use an asset, but you do not have the ownership rights to the asset. It is basically off-balance-sheet financing. At the end of the operating leases, you either return the asset to the lessor or renew the lease.
Finance Leases and Capital Leases
This type of asset financing falls in between hire purchase and equipment leasing. It is usually for a longer term. In most cases, the majority of the asset's entire life. You get the full use of the asset, and you are expected to repay for the full value over a period.
Need a loan? Kindly check out this platform that allows you to compare loans from several lenders in minutes. This would help you make the best decision for you
Pros and cons of asset finance
Asset finance is easier to get than traditional bank loans
Failure to repay results in the loss of the asset
Asset finance is less risky than traditional bank loans
The fixed payments make cash flow and budgeting very easy to manage
Most agreements under asset finance have a fixed interest rate
Cons
There is a big risk of losing an important asset to your business if you fail to repay
In some cases, pay a deposit or make some payment upfront.
Asset Finance Providers in Nigeria
First Bank of Nigeria (FBN)
United Bank for Africa (UBA)
Wema Bank Plc.
StanbicIBTC
Access Bank
Union bank
MKopa
Conclusion
Asset finance is a preferable option to most traditional bank loans. It is readily available for businesses and business owners who are looking to finance the purchase of an asset but do not have ready cash. For more information about asset finance schemes, you can walk up to any of the financial institutions we have listed in the article.