Getting a car from Autochek has been made easy with the introduction of its asset finance scheme. Autochek is an organization that has revolutionized car servicing, repair, and sales services by connecting individuals. Their services span across some West African countries, including Nigeria and Kenya, with plans to spread into other areas on the way. Also, autochek has been on an epic rise since its start and continues to grow at an impressive rate. Here is everything you need to know about the company and the services they provide.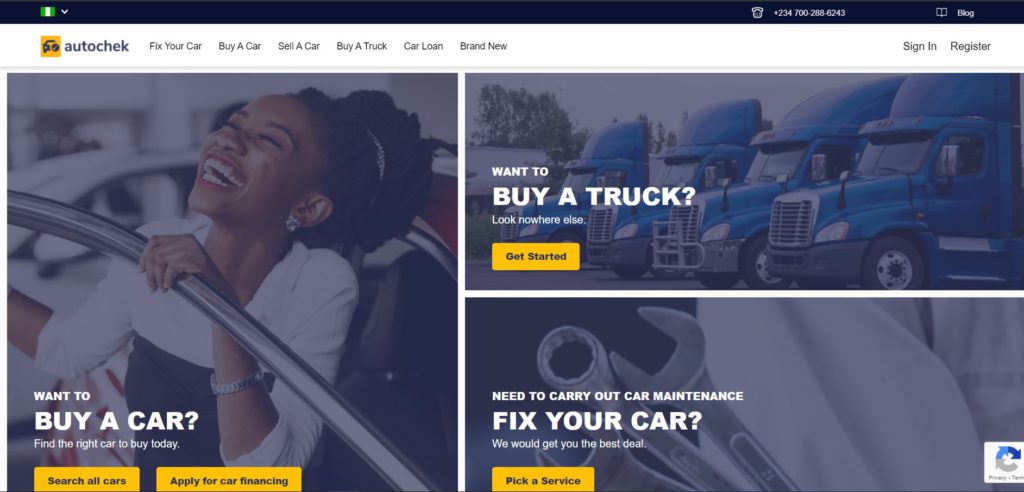 An overview on autochek
Autochek runs a model that is based on creating digital infrastructure all across Nigeria and Africa in order to better facilitate servicing, sales, and vehicle records of the car market. Basically, they focus on three major foundations of the market, which are transactions and trading, financing, and maintenance. Also, the company launched back in 2020, starting with a partnership that included 10 banks in Nigeria and 2 in Ghana. Since then, it is expanded its core product offering to accommodate a new network of partners and standards.
How does autochek work?
Basically, the company generates revenues through fees charged on consumer transactions and also commissions received from dealers. The autochek platform hosts a good number of dealers and service shops, allowing consumers to sign up and access the services. Therefore, this means that you can access car sales shops, and mechanics on their platform and place a request. The peculiar service you requested is then delivered to you.
What services does autochek offer?
Basically, autochek offers the following services:
Fix your car
This service focuses on providing customers with excellent car maintenance and repair services in Nigeria. Also, you can opt to chat with an autodoctor if you do not know the exact issues wrong with your car. Basically, it makes it easy to find the best automechanics with services including:
Car washing
Battery service
Car detailing
Denting and painting
Car tyre service
Brake service
Car engine maintenance
AC service and more
Buy a car
Buy a car allows you to choose from hundreds of affordable cars on the market. Therefore, all you need to do is browse through and make your choice, after which you can book a test drive. Also, the financial aspect is managed by top banks, therefore, you can rest assured about security. To make things easier, you can also your car search by price, make and model, year and mileage, selling condition, and more.
Sell a car
Sell a car service is simply the opposite of the buy a car service. Therefore, it allows you to list a car up for sale on the autochek platform for prospective buyers. Also, before listing, autochek physically inspects your car, running it through a 200 point inspection, and then evaluates its price based on that.
Buy a truck
Buy a truck operates exactly like the buy a car service, as it allows you to browse through a list of high-value trucks on sale. Therefore, all you need to do is browse through the autochek approved trucks, read their inspection report and schedule a physical inspection with your mechanic. After that, you can proceed to purchase it if pleased
Car loan
Unlike personal finance, this is an asset finance scheme that makes it easy for you to purchase the brand new car of your choice. Asset finance is one of the types of rapidly rising finance schemes you should know. More on this would be discussed later in this article
Brand new
The brand new car services connect customers directly to Nigerian leading car retailers. This list includes Kelwaram, globe motors, Elizalde motors, CFAO, and many more. Also, note that this service only caters to customers willing to purchase brand new cars.
Autochek asset financing
Autocheck asset financing is a car loan system that allows customers to purchase the car of their choice. Basically, you can browse through your preferred inventory, receive the car upfront, and pay over time. Therefore, all you need to do is:
 Choose from a list of personalized cars designed by autochek
Review the financial terms associated with the car
Apply for the loan and receive a set of personalized offers
Accept your preferred loan offer and the car is yours
After confirmation, autochek would deliver the car to you within 5 to 7 days
You can find out more about asset financing here.
Conclusion
Autochek remains one of the top digital car sales, servicing, and repair services across Nigeria. Basically, they enhance the overall experience of car owners or intending purchasers on the platform.
You can obtain a comprehensive loan, tailored to your specific needs by using this platform. Basically, it allows you to compare loans from different lenders across Africa, ensuring the best option doesn't slip through.