Mkopa Asset finance is a platform that allows you to obtain an asset upfront and pay periodically. It is founded upon the belief that everyone should have access to finances that can change their lives. In addition, they are currently one of the most popular asset finance schemes in West Africa and offer a good number of services that benefit businesses and individuals.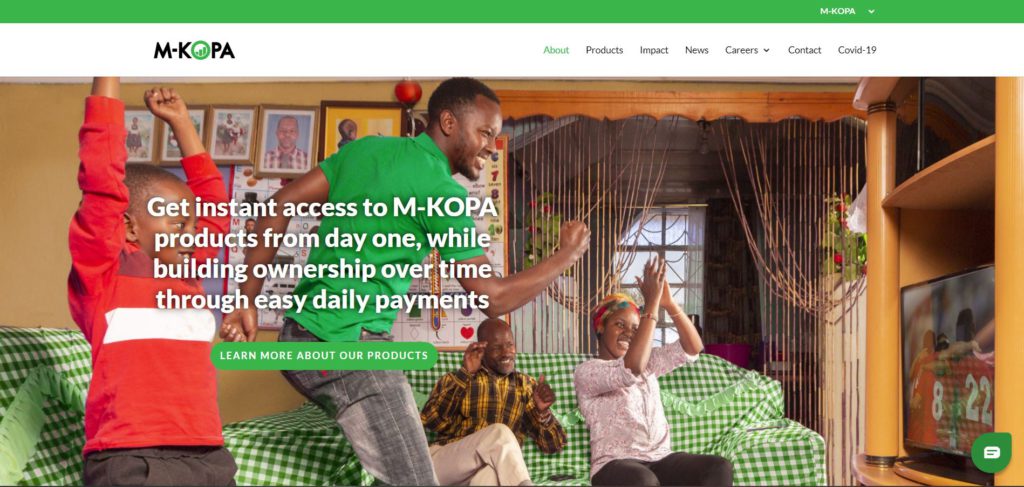 An overview of Mkopa asset finance
With over a decade of operation, Mkopa remains one of the organizations that pioneered the wider pay-as-you-go solar market. Basically, their system was designed to harness the power of digital micropayments through the internet of things (IoT) to allow more financing access. Although they started with solar, their services have spread far and wide across several markets, allowing the company to build one of the best asset financing platforms. Also, since its establishment till date, Mkopa has provided almost $400 million in financing for customers. These include solar lighting, smartphones, cash loans, energy-efficient fridges and television, and more.
Read this for how to improve your personal finance.
How does Mkopa asset finance work?
Mkopa asset finance services run on a model that offers you instant access to products, then allowing you to make payments over time. Basically, these payments are a means to eventually attain ownership of the asset over time. Also, they allow flexible arrangements based on your budget and after paying off, you can leverage the asset and your credit history with the company to access more asset finance schemes.
What services does Mkopa asset finance offer?
Mkopa asset finance offers several services across a wide range of products for customers. However, they all fall under the Mkopa pay-as-you-go products and services umbrella. Basically, this means that you get the asset upfront, and pay for it over an agreed duration. The services offered under this include:
1. Mkopa solar
The Mkopa solar asset finance caters to systems that power the home. Therefore, this includes lights, radios, TVs, fridges and overall charging in the house. Each of these products comes with varying warrantees, rechargeable batteries, home installation options, and more.
2. Mkopa powered
For those who love to upgrade to the latest mobile phones but do not have immediate finance, Mkopa powered is the easy way out. More so, it provides access to premium phones that give you an upgrade and the opportunity to pay over time. Some of the products include Samsung A03 core, A10s, A21s, Nokia 2.4
3. Mkopa plus
Mkopa plus allows you to make reliable payments and build your credit history with the organization. Essentially, the more credit you build, the better the products and services you would have access to. It includes financial services cash loans for individuals in need of emergency cash, and home upgrades like Zuku, and Jikokoa cooking stoves. For the best loan offer, visit this platform that allows you to compare loans from different lenders in minutes, then select the best for you.
For more information, visit their official website at https://m-kopa.com/. You can also read this to find out some of the best investment clubs in Nigeria.
How can I contact Mkopa?
You can contact Mkopa Asset Finance through any of the following means:
Address
M-KOPA Nigeria
6 Broad Street
Lagos, Nigeria
Workstation Shared Space Offices
Maryland Mall, Maryland
Lagos, Nigeria
Phone
09011000002 / 09030009822
Email
info.ng@m-kopa.com
Conclusion
With Mkopa asset finance, you can now acquire assets with leisure to pay back over a fixed duration. Therefore, at the end of these micropayments, the asset's ownership is transferred to you. This scheme has helped many advance their personal lives and businesses, and continue to do so to date.
Need a loan? Kindly check out this platform that allows you to compare loans from several lenders in minutes. This would help you make the best decision for you.