We all know that Investment is the key to secure yourself with a long-lasting stream of income. There are several ways to invest and several channels through which you can boost your financial capacity. Bond Investment is one of the major channels. It has and is still paying off for thousands of investors.
This article discusses all you need to know about bond investment in Nigeria.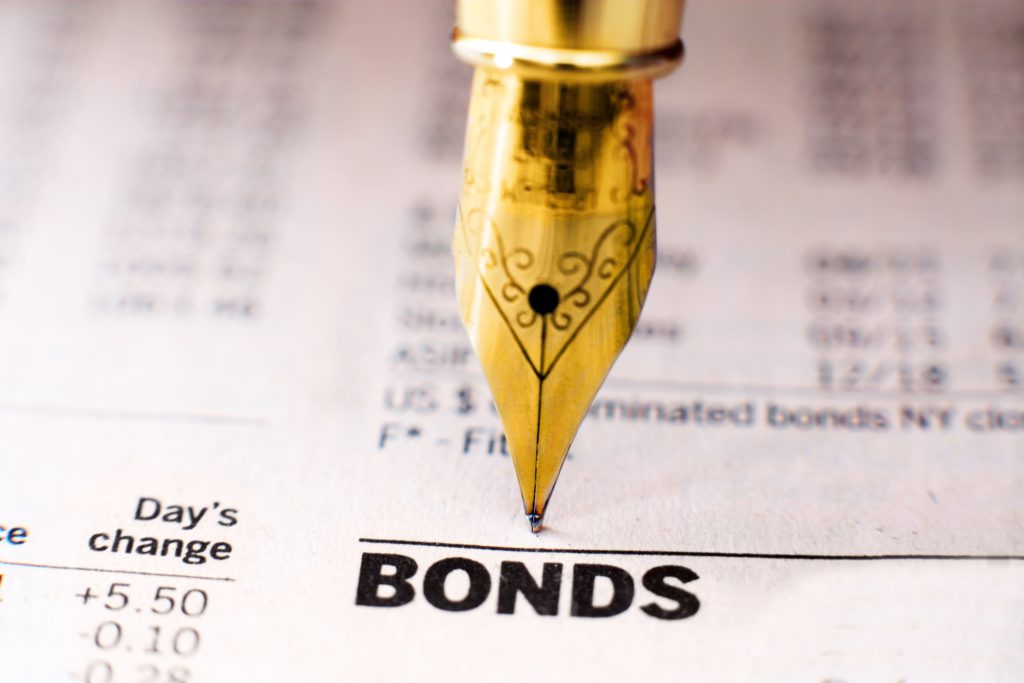 What is a Bond Investment?
A bond is generally a fixed income instrument that depicts a loan given by an investor to a borrower. This borrower is usually a corporation, municipalities, states or the federal government. While the lender/investor is often an individual investor. It is investment security and a long-term investment plan.
Investing in bonds is a safe investment that can spawn you a steady stream of income as an investor, whether the stock market becomes unsteady.
In Nigeria, government bonds are usually for financing existing expenditures
What are the types of bond investments?
There are several types of bonds that different investors invest in. Some are:
Treasury Bonds:
Most investors consider this bond as the safest bond to invest in. It is usually the Federal government that issues Treasury bonds.
However, safe as it may be, treasury bonds generate the lowest yields/returns when compared with other bonds. Hence you can conclude that the safer it is, the lesser it yields.
Municipal Bonds:
While the Federal Government issue Treasury bonds, the State and Local governments issue municipal bonds.
They get this type of bonds majorly to finance capital expenditures and projects. For instance, they use municipal bonds for such projects as; the building of schools, the construction of bridges, the building of hospitals and so on.
Corporate Bonds:
As the name implies, Corporate Bonds are issued by Corporations, Companies or Organizations who need capital to increase or enlarge their businesses. This type of bond contains two major grades; investment-grade and speculative-grade.
Asset-Backed Securities:
Also, as the name implies, this bond has the backing of Financial assets. In other words, it involves the putting together of valid financial assets by a potential borrower and then selling them to interested investors.
Other classifications of bonds include fixed rated bonds, floating-rate bonds, zero-coupon bonds, convertible bonds, and inflation-linked bonds.
How can I invest in bonds?
To safely invest your money in bonds, here are the things you need to know:
First, know that you can purchase Bonds in two major channels; the primary or secondary market.
The primary market offers you direct bonds. That is, bonds the bond the seller issue out. e.g. the government.
The secondary market, on the other hand, offers tradable bonds. In other words, you do not purchase them directly from the issuers but the bonds market.
In Nigeria, the Nigerian Stock Exchange and/or Over the Counter (OTC) handles such trading. They do this through the Primary Dealer Market Maker (PDMM) who are legally registered operators that deal in the purchase and sale of bonds. An example of these operators is Banks.
Secondly, obtain your application form from your chosen PDMM and fill in the requirements.
At this point, you must know that the minimum amount you can invest is N10,000. Therefore, state your desired investment amount according to your financial capacity.
After you successfully make an application, a confirmation is done on the bonds you purchased through a Central Security Clearing System (CSCS). Here, the issuance of the depository or issuance of certificates is done.
What are the benefits of investing in bonds?
The following are the benefits you can get from investing your money in bonds:
Bonds have low volatility. Hence it is safer to invest in them.
Bonds often come with the comparative certainty of a fixed lump sum at maturity and fixed interest payment.
Bonds are often liquid. Therefore, it is easy to purchase in large quantities at a convenient price.
As a Bondholder, you will also enjoy a considerable amount of legal protection against uncertainties. That is, if a company goes bankrupt, you may be entitled to compensation.
You can find Bonds in varieties. Hence you can choose the best one for you.
What are the downsides of investing in bonds?
The following are the likely disadvantages of bond investments.
Like every other security, investing in Bonds comes with risks. Some of these risks include interest rate risk, prepayment risk, credit risk, reinvestment risk, and liquidity risk.
As a company's bondholder, you may lose much or all of your money if the company goes bankrupt or folds up.
Sometimes, bond prices may change and affect its value.
Conclusion
Generally, the benefits you obtain from investing in bonds outweighs that of other securities. Apart from this, you can easily manage the risks that come with bond investments. Therefore, it can be the best choice for you. Opt for a safe investment today, opt for bond investment.