In Nigeria today, various investment companies seek to help individuals achieve their financial goals. Basically, these companies help by managing your assets and providing sound consultancy services. Cowry Asset Management is a notable investment company in Nigeria. Here's everything you need to know about it.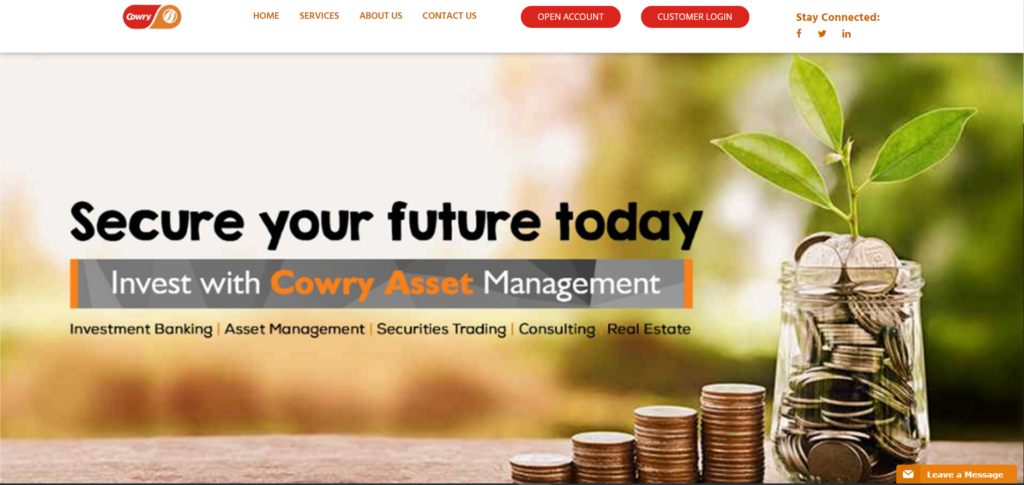 An overview of Cowry Asset Management
Cowry Asset Management is an investment company that was established in 2005 by a team of experts and entrepreneurs. These experts are notable in various sectors of the economy like banking, education, business as well as the capital market. The company was established to partake in all parts of capital market activities. However, its major emphasis is in areas like investment banking, financial constituent service, corporate finance, securities trading, etc
What services does Cowry Asset Management offer?
Cowry offers various financial services. They include
1. Investment Banking
Cowry helps institutions make the right choice when it comes to investing. Basically, the company helps out by giving solutions to institutions looking for long-term funds. It does this through equity issuance, bonds, and debentures, assets securitisation, etc. Also, you can read more on investment banking.
2. Securities Trading
Securities trading are investments in equity or debt that management intends to trade mainly for short term profit. Basically, Cowry helps you to purchase and sell your stocks for profit. They also update you with useful information about the stock market.
3. Asset Management
Cowry can help you manage your assets effectively. The company aims to deliver value and growth to your investment portfolio. Also, you gain access to view and monitor your trades through their web interface. Cowry asset management differs from conventional asset financing in Nigeria.
4. Real Estate
Cowry offers you a wide range of mouth watering real estate deals. It helps clients by buying or selling houses on their behalf. Also, the organisation provides other services like renovating, re-leasing, and trading existing buildings. Read more on how to invest in real estate in Nigeria.
5. Consulting
Cowry consulting services aim to help all states in Nigeria to grow into economically independent states. In addition, the organisation plans to achieve this by providing states with business consultancy and management in the area of revenue generation. Basically, Cowry protects its shareholders through sound financial management consultancy services.
Basically, these sums up the investment services that Cowey provides.
How can I open an account with Cowry Asset Management?
To open an account with Cowry, follow the steps below:
Go to the company's official website, www.cowryasset.com
Check on the open account toolbar
Lastly, input the type of account you wish to open. Cowry account types range from Individual, Joint, corporate, or Estate account.
Thereafter, fill in the account opening form with your details.
What are the requirements to open an account with Cowry Asset Management?
Each account on Cowry has its unique requirements. Basically, below are the requirements you need to open the different types of accounts on Cowry:
1. For an individual account, you need:
A valid means of identification
Also, a copy of your utility bill
2. Requirements for a Joint account include:
A valid identification card of you and other partners of the joint account
In addition, a copy of you and your partner's utility bill
3. Requirements you need to open a Corporate account include:
A valid means of identification of members of the directors
In addition, you need to submit your certificate of incorporation
Memorandum and articles of association
Also, form C002 listing shareholders
Form C007 listing directors
Board resolution
Lastly, signature mandate
Lastly, for an Estate account, you need the personal identification card of the Admors, a letter of administration, death certificate, Banker's confirmation, newspaper publication, and an introduction letter.
How can I contact Cowry Asset Management?
Basically, you can contact Cowry Asset Management through the following means:
Address: Plot 1319 Karimu Kotun street, Victoria Island, Lagos, Nigeria
Website: www.cowryasset.com
Email: info@cowryasset.com
Phone number: 01-2715009
Bottom line
Basically, Cowry is an ideal institution for the management of your assets and finances. The organisation helps its clients by growing the value of their investments. Also, they provide sound financial consultancy services that enable you to make proper investment decisions.
Do you need a loan? Be sure to visit this loan platform that allows you to compare loans from different lenders in minutes. It offers the best and ensures that you get nothing less.