Bonds are one of the government-backed and most secure investments that you can make. They could either be corporate, investment-grade, high-yield, or municipal, which the government backs. One of the major types of municipal bonds is Sukuk bonds, which this article discusses in detail.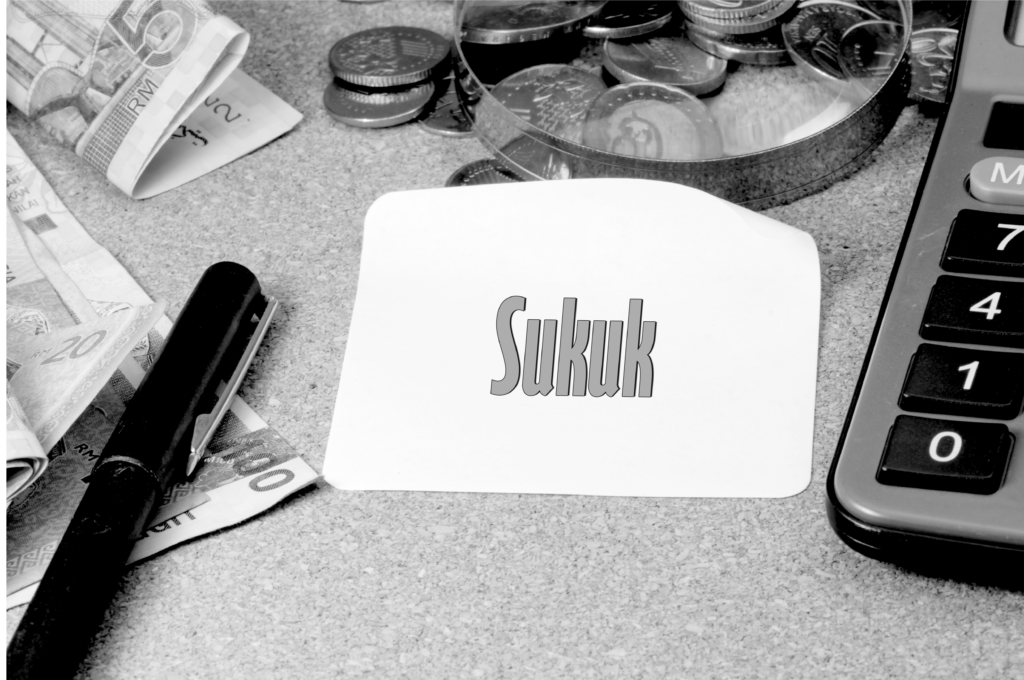 What is a Sukuk Bond?
Sukuk bonds refer to certificates of equal value that serve as evidence of ownership of an asset or pool of assets. They issue it to you upon purchasing the bond and is different from a conventional bond.
In simple terms, when you purchase Sukuk bonds, the federal government gives you (investor group) a certificate of ownership. They then invest your money in assets across the country, which you would own a part of. The federal government also makes a contract-binding promise to buy back the bond at a specific future date. During that time, you would receive your investment along with your respective rental income.
What is the difference between Sukuk Bonds and Conventional Bonds?
Sukuk bonds are not the same as conventional bonds. Here are the differences:
Sukuk bonds represent ownership of assets, while conventional bonds represent a pure debt obligation.
Funds raised from Sukuk bonds can be only used for ethical purposes, while you can use conventional bond funds for any legal finance purposes.
Sukuk bonds sell interest from an investment in an asset, while conventional bonds sell debt.
At maturity, Sukuk bonds pay rental income on all assets while conventional bonds pay interest.
What are the benefits of investing in Sukuk Bonds?
The benefits of investing in Sukuk bonds are listed below:
They pay Regular rental income every 6 months to holders.
Tax-free rental income.
Being backed by the full faith of the federal government makes it safe and secure to invest in.
It allows you to diversify your portfolio with minimal risk.
Sukuk bonds can be used in financial institutions as collateral for loans. 
It is a highly liquid asset.
They list Sukuk bonds on the Nigerian Stock exchange therefore holders can buy or sell on any business day.
It is a complete ethical investment.
Eligibility for investing in Suku bonds
Before investing in sukuk bonds, you have to be one of the following to invest in Sukuk bonds:
Retail investors.
High net worth individuals.
Ethically inclined investors.
Cooperative society, state investment companies, and religious bodies.
Financial institutions like banks and insurance companies.
How does Sukuk Bonds work in Nigeria
With the eligibility criteria above, only high net worth individuals and retail investors can purchase Sukuk bonds. If you do not fall in that category, simply subscribe to an institution that does, and invest through them.
Most institutions do not finance the investments by themselves, but pools together money from many individuals. This makes it possible for an ordinary individual to invest in Sukuk bonds.
How do I invest in Sukuk Bonds?
To purchase Sukuk bonds, approach any financial institutions or investment companies to make investments through them. The processes and requirements vary from institutions to institutions.
You can also contact a licensed stockbroker or financial advisor on how to go about it.
What are the interest rates on sukuk bonds?
The second sukuk bond was issued in 2018 by the FGN Road Sukuk Company1 Plc on behalf of the Federal Government of Nigeria (FGN). According to the debt management office of Nigeria, its complete details are:
Interest rates: FGN Sovereign Sukuk due 2025 at a return of 15.743% per annum.
Tenor: 7 years.
Rental payment: Semi-annually.
Issue Size: N100,000,000,000.
Unit of issue: N1,000 per unit.
Minimum Subscription: Minimum of N10,000 which is 10 units at N1,000 per unit, and then in multiples of N1,000 per unit thereafter.
Redemption: Bullet payment of invested funds at maturity.
Paying agent: The Central Bank of Nigeria.
Conclusion
Sukuk bonds are an ethical type of investment, designed to for specific purposes in a country. It is very secure, therefore one of the best risk-free ways to diversify your portfolio.
Sukuk bonds can also be traded on the stock market or used to get loans from banks. Investing in this bond comes with many benefits and zero risks, therefore we highly recommend it for you.