The transportation business in Nigeria is a rapidly growing and very profitable one due to the ever-increasing population. Hence, it is a great idea for anyone to go into the business of transporting people. Read further to learn about the basics of the transport business in Nigeria and what it takes to easily start your own transportation business.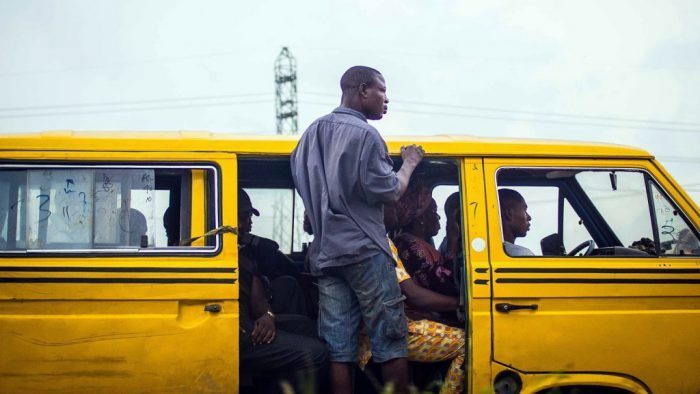 What are the types of Transport Business In Nigeria?
There are various types of transportation businesses in Nigeria. These types include:
1. Motor cycling (Okada)
Moto cycling is a very common transport business in Nigeria. Basically, it involves the use of a motorcycle (okada) to convey passengers within an area. Popularly called Okada or bike, Motorbikes, are usually used to convey either one or two passengers at once.
However, some states in Nigeria will only allow you to carry one passenger. But the only disadvantage of this type of transportation is that not all states allow the use of Okada as a means of transportation. This means that you only have limited areas you can work within.
2. Tri-cycling (keke napep)
Tricycle, popularly known as keke napep is an improvement to bikes and is meant to convey just three passengers. However, some drivers can decide to carry four or five passengers.
Keke napep has become very popular, especially since some areas banned the use of motorcycles as a means of transportation. In fact, some state governments have recommended replacing motorcycles with tricycles.
3. Commercial luxury buses and minibus
Transporters use these buses for both town and inter-city travel. Hence, most people who do interstate travels by road use this means of transportation.
Must Read: Return On Sales – What does it mean and why is it important?
4. Car town service (taxi)
Taxi is another means of transportation that can convey passengers both within and outside of the state. It is a safer means of transportation than the unpainted and unregistered kabu-kabu because it is registered with the state government agency. The kabu-kabu is an unregistered type of taxi that can convey passengers within a short distance.
5. Haulage transport service
Basically, this involves making use of various types of automobiles to transport goods for a charge. The different types of vehicles involved in haulage services include trailers, tankers, tippers, etc.
6. Offer hire purchase services
This type of transportation business is relatively new but fast spreading to every state in Nigeria. In this transport business, you purchase any type of commercial vehicle at a certain price and then hire the vehicles out to different drivers at higher prices.
These drivers will then pay you for the agreed price in instalments. By doing this, you practically buy vehicles and sell them at a higher price
For instance, you can buy ten tricycles at a fixed price of ₦600,000 for each of them. Thereafter, you can hire each of them at ₦800,000, with a ten monthly instalment of ₦80,000 for each month, after which the driver becomes the owner of the tricycle. So with the monthly instalment of ₦80,000, the drivers pay you a total amount of ₦800,000 and you get a profit of ₦200,000 for each tricycle you bought.
Interesting Read: Daily Income Businesses In Nigeria
Other types of transportation businesses include the use of aircraft, ships, ships, trains, and canoes. However, you will be learning only about the ones listed above as those are viable options for any entrepreneur.
How can I start a transport business in Nigeria?
Here is a breakdown of the steps to take if you want to start a successful transport business in Nigeria:
1. Determine the type of transportation business you want to invest in
The type of transportation business you want to invest in matters because the capital you will need to invest in one varies from the other. Also, the daily return you will get will also vary. Usually, the capital you need to start a tricycle or Okada business is lower than what you will need for commercial buses.
2. Choose your location and the lucrative routes
Do proper research and pick the best location to start your transport business. While choosing a location, you must consider factors like bad roads and the financial demands of both the state government and area boys. Ask around about how many returns an average driver makes in a day and be sure that this money can pay off your dues and still yield profit.
Read Also: Lucrative Business In Nigeria
3. Acquire your transportation vehicle either through a lease, hire purchase or a complete buy
When you acquire your vehicle, you have to register it with the proper licensing authority, get vehicle insurance and do other essential documentation. Basically, doing this will allow you to operate fully in any location you choose without hindrance. Also, you must be a member of any transportation group working within that community.
4. Driving the vehicle
You can decide to drive the vehicle yourself or engage an experienced driver to help you out. Usually, your best option is to drive the vehicle yourself so that you can manage it well. This will prevent it from getting damaged too quickly. However, if you have another business that you are operating, you may not be able to drive it yourself.
Therefore, you will need to engage the services of a professional driver and negotiate the terms and conditions of the deal. These terms may include: the profit the driver has to deliver to you daily or weekly and what happens next if the driver fails to fulfil the agreed profit obligations.
The returns agreed with the driver are sometimes based on the location, type, and size of the vehicle. For instance, a professional driver operating a commercial transport service will make far less return than his counterpart who is operating in Lagos state.
Lastly, don't forget that any professional driver you choose must be very familiar with the vehicle engine as well as other vehicle peripherals. This is important so that your driver will always have an idea of what mechanic workshop to drive to when the vehicle breaks down.
5. Grow your transportation business
In every business, expansion should be a long-term goal. This rule also applies to the transport business in Nigeria. Ensure that you save a part of your profit to buy more vehicles. Once you buy more vehicles, you can lease them to more drivers. You can even consider the option of going into the interstate transport business if you like.
Final Thoughts
Transportation is a very profitable business that can earn you a lot of returns. However, you must ensure that you plan properly to avoid the common pitfalls of the business. If you want to start a transport business in Nigeria, read the details above to get more information about this viable business.
You can obtain a comprehensive loan, tailored to your specific needs by using this platform. Basically, it allows you to compare loans from different lenders across Africa, ensuring the best option doesn't slip through.