Operating a business in Nigeria today is not as easy as it sounds. To run a business successfully, you need to be physically, financially, and mentally ready for it. Once you have passed the readiness phase successfully, it will be time to think of business ideas that can grow really fast. If you are seeking this knowledge, read further to learn about some fast growing business in Nigeria.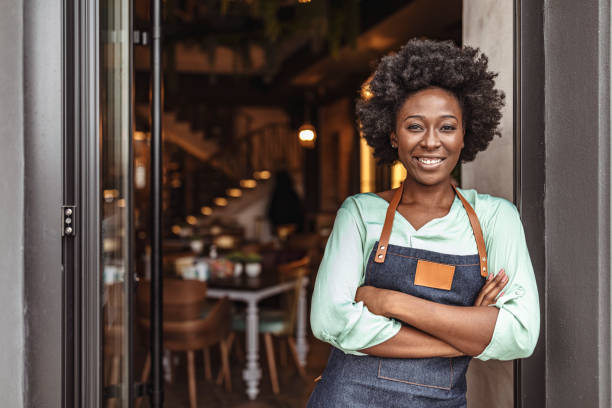 Top 10 Fast Growing Business In Nigeria
Here is a list of 10 businesses that will grow and earn you money real quick:
1. Catfish Farming
In recent years, catfish farming has become a very popular business in Nigeria. Basically, what makes the business popular is the high demand for catfish from bars and clubs that sells them to their customers.
So if you want this business to grow quickly, it wouldn't be a bad idea to connect yourself to local bars and supply to them in bulk. Although this business may be capital-intensive, its long-term rewards are definitely worth it.
2. Agriculture business
The agriculture business is another fast growing business in Nigeria because man needs food to survive. Hence, everyone around you is a potential customer. You can choose to invest in any agricultural business you choose and watch it grow in no time.
For instance, you can plant rice, harvest it, package and sell at a cheaper rate than foreign rice. Doing this will definitely attract more customers to you because many people will prefer to go for the cheaper product to reduce cost.
3. Exportation business
The exportation business is not just a fast-growing business in Nigeria but also very profitable. Basically, in this business, you just have to export products that are in high demand globally and earn cool cash from it.
You can export either natural resources or agricultural resources. For example, exporting agricultural products like cocoa, groundnut, cotton, etc will earn you a lot of money in the global market because many foreign countries need these products.
4. Real estate business
Many people in Nigeria today are going into the real estate business because of how lucrative it is. While some people buy lands and build properties to rent, others prefer to just buy lands and resell them after their value appreciates. 
Read Also: Cheapest Business To Start In Nigeria
5. Fast food outlets
Fast foods is a fast growing business in Nigeria that is very competitive. Hence, you always have to stay on top of the game by being skilled in your cooking skills and having excellent customer service.
The most important factor you need to consider before starting this business is its location. Your food outlets should be situated at strategic locations to boost sales. Food businesses thrive mostly in urban regions, especially in office areas, school areas, and busy streets. However, rural areas and enclosed environments should be no-go places if you are thinking of operating this business.
To ensure that your business gets the visibility it needs in this modern age, you have to maintain an online presence, particularly on Instagram. Doing this will get more people to see your business effortlessly.
6. Bakery (Bread)
This industry offers you numerous business opportunities. However,  most bakeries in Nigeria focus on baking bread because of the high demand for bread in Nigeria. Hence, if you want to start a bakery, bread should be one of your products (if not your main product).
To start up a bakery business, you must prepare yourself financially because it is very capital-intensive. You will need to get the necessary equipment for the smooth running of the business and this equipment doesn't come cheap. Depending on the size of the business, you need between N1,000,000 to N6,000,000 to start.
7. Tutoring
Are you book-smart and still broke? Tutoring may be your breakthrough to success. As long as you are book-smart, you can teach kids who need extra lessons for a fee. It is no news that every year, millions of Nigerians take different exams to get to their next academic level. This is where you come in.
Basically, you can serve as a private tutor and teach interested kids what they need to know. You can start by going to their homes to tutor them at first then as your business grows, you can rent a small space to serve as your tutor centre.
Tutoring is very easy to start and does not need too much money. As long as you have knowledge about the subject you want to teach, you have solved almost all the major work. 
8. Production/manufacturing business
Many Nigerians prefer to patronize locally made commodities like detergents, paper bags, detergent, bar soaps, washing liquid, candles, clothes, etc. Therefore, producing these products will be a great way to make money for yourself.
To dive into this business fully, learn how to make any of the products above, buy the ingredients and start making them. As your business grows, you have to register it with the necessary authorities as a small-scale business. Basically, after this, the Nigerian Government fully recognizes your business and you can operate it on a larger scale. 
9. Oil and Gas business
The oil and gas business is another fast growing business due to the number of petrol-powered cars in Nigeria. Also, most houses in Nigeria use either kerosene or had for cooking. So since these products are in high demand, your business will definitely thrive. However, this business is capital intensive, hence, an average person may be unable to afford its operating cost.
10. Waste management
Although many people look down on this business, it can be very lucrative. If you are equal to the task, you can make at least 500,000 every month through the collection and recycling of waste materials.
Basically, all you have to do is to mobilize a truck to collect the plastic, metal, and polythene waste in a community. Thereafter, you can deliver this waste to a recycling factory in Nigeria and they pay you for it.
Bottom line
Nigerians are blessed with numerous fast growing businesses and you can pick anyone you prefer. However, your major limiting factor may be finance, as most of these businesses listed above are capital-intensive. So you may need to save up or take out a loan to start them. The information above is a guide to the list of fast growing business in Nigeria. Read through it, make your choice, and start your business as soon as possible.
You can obtain a comprehensive loan, tailored to your specific needs by using this platform. Basically, it allows you to compare loans from different lenders across Africa, ensuring the best option doesn't slip through.