The lack of employment opportunities has made people seek other reasonable ways to earn a living in Nigeria. Palm oil business is a great way to earn money as a Nigerian. Basically, this is because palm oil is in high demand since many people need it to cook. Here, you will learn all you need to know about the palm oil business in Nigeria and how to start it.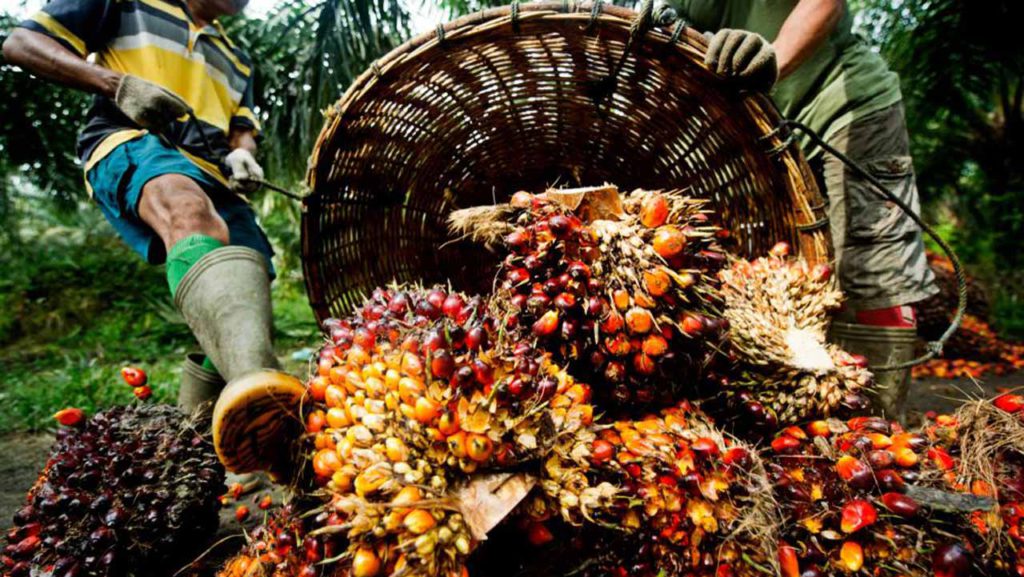 An Overview of Palm Oil Production in Nigeria
Basically, palm oil production is a major source of income for many Nigerians. In 2021, it was assessed that Nigeria produced 1,280 thousand metric tonnes of palm oil. This exhibits the vastness of the production of palm oil in this nation. In fact, Nigeria is among the top five palm oil-producing nations in the world.
Basically, palm oil production deals with the extraction of edible red oil from the mesocarp of the palm fruit. This oil is suitable for human consumption and can be used to make a variety of products and things.
Also, palm oil was a major source of income for the Nigerian government in the past, before they discovered crude oil. However, the government has started investing a lot of money to restore that sector of the economy.
How can I process Palm oil?
Processing palm oil is easy if you have the right machinery. You can get palm oil from palm fruits through a special kind of extraction process. Basically, you first plant palm fruit seedlings and harvest the bunches once they are ripe. Thereafter, follow the steps below:
1. First, threshed the palm fruit and then sterilize them to obtain the palm fruits from them.
2. Next, crush the palm fruits to extract the crude palm oil.
3. Thereafter, purify the raw palm oil and dry it before you can sell it off or use it at home etc. Also, you can decide to export it to other nations.
Read More: Lucrative Business In Nigeria
What Requirements Do I Need To Start a Palm Oil Business?
To start a palm oil business, you need many things to succeed. Some of them include:
1. Capital
Capital is the money you use to start the palm oil business. Basically, you need this money to purchase the facilities you need to kickstart. You need to purchase the land for planting and hire the labour for the planting process. Also, you need to make arrangements for storage facilities and this needs money.
2. Cost of Transportation.
Another major requirement for a palm oil business is the transportation facilities you need for transportation. Basically, this includes your equipment, palm oil, palm fruits, etc
3. Suppliers/Retailers:
You need to get reliable suppliers to provide you with the necessary equipment, palm fruit seedlings, as well as other things. Also, you need retailers who would purchase directly from you and supply to consumers.
What is the production season of palm oil?
The production season of palm oil is different depending on the country. However, in Nigeria, the rainy season is the best time to plant palm fruit. This is typically around June-September.
Also, an oil palm starts to produce fruit approximately 3 to 4 years after you plant it. Therefore, it is necessary to exercise patience during this waiting period.
Where can I get palm seedlings for planting?
You can get palm seedlings from the seed pods of flowering palms or purchase them from the market. Basically, these palm seeds vary in size. Some can be small and bright red, while others can be quite large.
More importantly, if you prefer to get your seeds from your tree, it is better to get them immediately when they fall from the tree. Also, it is important to use these seeds on time because some of them have a short lifespan.
Additionally, you have to test your palm seeds before you plant them. Basically, this determines if it would germinate or not. Just simply put the seed in a bowl of warm water. If the seed floats, it is unsuitable for use. However, if it sinks in the water, it is suitable for planting.
Is the Palm oil business profitable?
The palm oil business is very profitable because many people use palm oil both domestically and industrially. There is always a high demand for palm oil, as people need it to do basic things like cooking.
How much does it cost to start a palm oil business?
Starting a palm oil business all depends on the kind you want to go into. Basically, if you want to start a palm oil plantation business, you have to buy or rent land, and this can be expensive. Also, you would have to buy palm fruit seedlings, hire manpower, machinery, etc.
Alternatively, if you want to start a palm oil extraction mill or even sell palm oil directly, you will not spend as much as starting a plantation.
How can I start a palm oil business in Nigeria?
To start your own palm oil business in Nigeria, follow the steps below:
1. Choose The Type Of Palm Oil Business You Want To Invest In
Generally, there are three types of palm oil businesses you can decide to invest in. They include:
a. Palm Tree Plantation
As stated earlier, palm tree plantation is capital intensive and it needs a lot of patience. If you expect to start earning money from the palm oil business instantly, this is not the best option for you.
b. Establish A Palm Oil Extraction Mill
The second kind of palm oil business is establishing a palm oil extraction mill. Although this is still capital intensive, it is not as expensive as the palm tree plantation. Basically, you just need to install palm oil milling machines to process palm oil kernel seeds.
Also, you can rent out the machine to people who need to process their palm kernels. You will earn well from this business if you are situated in a good environment.
c. Sales Of Palm Oil
Most palm oil entrepreneurs invest in this kind of palm oil business because it is cheap and easy, unlike the others. Basically, this business entails the purchasing of palm oil in large quantities and then selling it off to consumers.
2. Draft A Business Plan
After you have chosen your palm oil business niche, you have to draft out a business plan. Basically, this plan will guide your business transaction. Before writing your business plan, carry out a thorough feasibility study and also market research. This enables you to understand the nature of the business. When writing your business plan, include this information:
a. Executive Summary
b. SWOT Analysis
c. Market Analysis
d. Company Description
e. Team
f. Financial Analysis
g. Competitive Analysis
h. Marketing Strategies
I. Appendix
3. Register Your Business With CAC
This is another important step you have to do to structure your business. If you want your business to be recognised in Nigeria, you have to register it with CAC. Basically, doing this enables you to open a corporate account that customers can pay into.
Also, registering your business solidifies the trust between your business and its customers. You can hire a lawyer to help you register your business.
4. Establish A Storage Space
The next step is to set up storage space for your palm oil. Make sure that the space you establish is cool, safe, and dry. Basically, you have to store the palm oil here while you await the right time to sell. Also, you need to buy kegs or drums where you can store your oil.
5. Arrange With Suppliers
If you are not the person producing the palm oil, you need to make arrangements with suppliers you can buy from.
6. Find A Good Means of Transportation
The easiest approach to execute this step is to ask your supplier to make suggestions on the cheapest, credible, and safest mode of transportation you can use. However, if you have a personal vehicle, you will not have any problem with this step.
7. Look For Customers
Customers are the most important part of a business. Without customers, your business will not thrive. Hence, you need to take active measures to look for them. Basically, you can find some retailers among market sellers, housewives, cosmetologists, etc. Alternatively, you can market your business online to reach a wider audience.
What Companies Buy Palm Oil In Nigeria?
There are companies in Nigeria that you can sell to if you are into the palm oil business. Some of them include:
a. Planet Oil and Chemical Industries Ltd, located in Abia State
b. Phemson Nigeria Limited, located in Lagos state
c.Sunny Oil Nigeria Ltd, located in Lagos State
d. OM Oil Industries Ltd, located in Lagos State
Conclusion
Palm oil business in Nigeria is a very profitable but capital-intensive business. Also, you need a lot of patience if you decide to go into the palm oil plantation itself. The information above will teach you everything you need to know about palm oil business and how to establish yourself in it.
You can obtain a comprehensive loan, tailored to your specific needs by using this platform. Basically, it allows you to compare loans from different lenders across Africa, ensuring the best option doesn't slip through.