For you to be able to sell your newly imported product, you have to register it and meet all the legal requirements within Nigeria. The organization that checks and ensures this is the Standard Organization of Nigeria (SON). Therefore, SON gives the all-clear for valid products as a way to protect the economy from substandard goods. This article discussed in-depth, the process on how to register your business with SON and more specifically its products.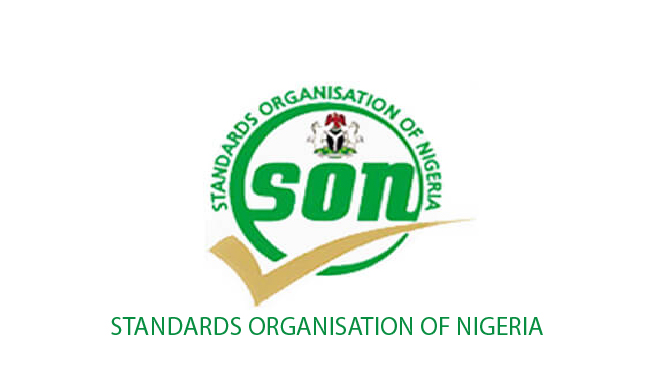 Why is product necessary with SON?
SON is in charge of making inventory for newly imported products that arrived in Nigeria for sale. Firstly, it runs by a Federal Government directive that has been in place for a very long time. In addition, although they used to do it manually, you can now register your product online since the 20th of February 2013. Product registration is necessary as it guarantees transparency and traceability all throughout the importation process.
What are the benefits of registering my product with SON?
Registering your product with SON has the following benefits:
It makes the product traceable in the Nigerian market, in case there is any need to track distribution
The product registration process tells the legit products from counterfeit ones
It helps reduce the circulation of substandard goods through inspection and testing
On completing registration, your product is branded with the official SON product registration logo and number. Therefore, this signifies that it is legit, tested, and trusted.
Are there any penalties for not registering your product?
Registering your product with SON is a legal requirement for it to be sold in the Nigerian economy, therefore, not registering it comes with legal implications. It includes:
Payment of a fine determined by the organization
Legal prosecution
Complete seizure of good by the Inspectorate and Compliance Directorate, as they assume that your goods are counterfeit and harmful
How do I register my product with SON?
The development of the internet has made product registration much easier than it used to be. Simply follow the process below to register your product online:
Visit their official website at https://son.gov.ng/
Locate the "e-product Registration" on the homepage, and then click on it to proceed
At this point, you would have the options of either creating a new account for new businesses or logging in with an existing account if you already have one
Click new account for fresh registration, and supply your RC/Business number (it appears in the format RC2222). Also, you would need to supply a valid email address and then click sign up.
On clicking sign up, the system sends a 6 digit pin to your mail, which you would need to login
Copy the number and then log in by imputing your RC/business number and the pin as your password
After that, proceed to fill in your company details and click continue
The system then generates payment advice. You should print this and take it to any bank, which would generate an RRR code for you to make the payment.
Lastly, after making the payment, return to their official website, login, and supply all the details about your product which they request to complete your registration.
Conclusion
Registration of your product with SON is very important and compulsory for you to sell in Nigeria. The procedure is easy and simple enough to understand. More importantly, it can be done online from anywhere.