The stress of running a business manually tends to weigh most business owners down. Hence, certain platforms have taken it on themselves to help businesses digitize their operations. Riby is a prominent Nigerian company that helps business owners digitize their business and provide other financial services to Africans. With this platform, you can digitize your operations and take care of your financial needs.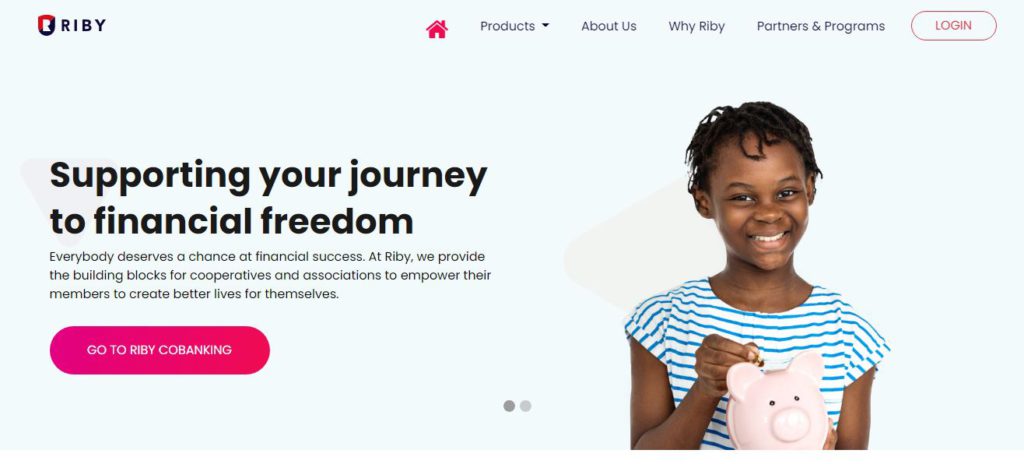 An Overview of Riby
Riby is a company that helps societies, trade groups, cooperatives, and SMEs to digitize all their operations. Basically, they give these groups the chance to digitize the running of their daily activities and access savings, loans, and investment services.
The privately-owned company was founded in June 2016 by Abolore Salami and Boye Oshinaga. Since then, they have built a solid reputation in Nigeria. Basically, this organisation aims to help millions of Africans attain better financial stability.
What products does Riby offer?
Here are the three major products this platform offers:
1. CoBanking
The cobanking product enables you to manage your cooperatives efficiently. Also, you can access it through any of your smart devices.
2. Enumerator
The enumerator enables businesses to reach their target. Basically, they do this through mobile-based data collection.
3. Agent Network
As an agent, you get impressive commissions on all transactions you execute. Basically, this product aims to empower individuals financially.
How can I register on Riby?
To register and own an account on this platform, follow these steps:
1. First, visit the website.
2. Next, click on "Go To Riby Cobanking/Enumerator"
3. Enter your required details and submit it.
How do you become a Riby agent?
Here's how to become an agent on this digital platform:
1. First, you have to register. To register, go to the website, click on the dashboard, and then "products". Thereafter, click on "Riby Agent Network".
2. Next, click on "Get Started" and fill in the form with your details.
3. Thereafter, wait a minute for the platform to verify your details and activate your identity as an agent.
Ensure that you have at least #5,000 in a valid account and confirm your funds. Once this is done, you will need to undergo the company's compulsory agent training for a while before you stand alone.
What are the requirements to become a Riby agent?
To become a verified agent, you need to have the following:
1. Must be educated (with at least a senior school leaving certificate).
2. Own a smartphone.
3. Must have a valid government-issued identification card. Basically, this means that you need to have either your National ID card, Driver's License, or Voter's card.
4. You need your business registration documents if you own a business.
5. Have a minimum of N5,000 to serve as working capital in a functional bank account.
What documents do I need to register as an agent on Riby?
Basically, to register as an agent, you need your BVN, a copy of your ID card, a recent passport, and a recent utility bill.
How can I invest in this platform?
To invest on this financial platform, do this:
1. Create an account. You can create an account by registering.
2. Next, download the mobile app for easy access, sign in, and select any investment plan of your choice.
Also, this platform allows you to save towards your future target. You can choose to either save or invest your money.
How can I download Riby mobile app?
This platform has three major appeals depending on what product you are interested in. Hence, you can choose to download the mobile app of the product you want to use. Just do this:
1. Take your phone and visit Google Play Store.
2. Next, enter the name of the product you want to download e.g Riby CoBanking/Enumerator/Cooperative Agent
3. Download the app and create your account.
How can I contact Riby?
You can contact Riby via the following ways:
Address: Block G House 4, 15 Moore Road Yaba, Lagos 101212, NG
Phone Number: 0809 222 2109, 01 291 4247
Email Address: info@riby.me
Website: www.riby.me
Bottom line
Riby is primarily a platform that helps businesses to digitize their businesses. Also, it provides you with financial services like loans, savings, and investment opportunities. If you want the smooth sailing of your business operations, you can commence your journey now.
Need a loan? Kindly check out this platform that allows you to compare loans from several lenders in minutes. This would help you make the best decision for you.