Every Nigerian should be familiar with POS and what it is used for as it is fast becoming an easy route to execute conventional financial transactions. This common payment method is used by businesses in Nigeria and the world at large. Here's an overview of all you have to know about the POS business in Nigeria, its advantages, and how profitable it is.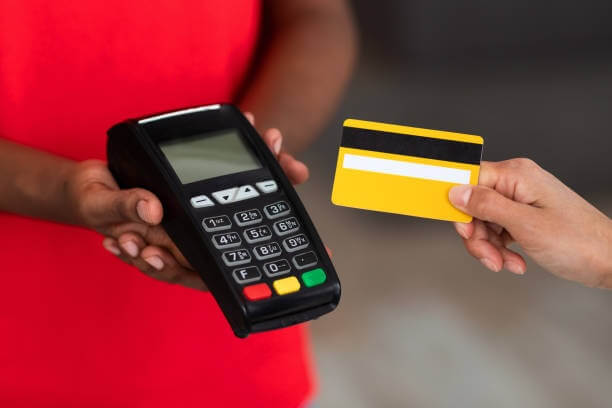 History of POS (Point of Sale System)
The history of POS systems dates as far back as 1879, with the simple invention of the cash register. Ever since this invention has undergone numerous technological advances leading us to what we have today.
The POS business in Nigeria first made its mark in 2013 when the Central Bank of Nigeria (CBN) enforced the agent banking system. From 2013 until now, the business has continued to flourish, thereby becoming a livelihood for some Nigerians. 
Basically, the POS system functions by simplifying the stressful payment process for retailers and their customers. While it gives customers access to quick payment transactions, retailers can earn a living by providing POS services to customers.
How does POS work?
The POS, short for Point of Sale system, is a common payment method that businesses use globally. Basically, its purpose is to allow customers to make payments for goods and services via their smartphones, tablets, notebooks, or other smart devices that they can use to access the internet.
How Profitable is the POS business in Nigeria?
The POS business in Nigeria is very profitable. This is mainly because of the large number of rural populations and areas other where there is a lack of fast access to banks. Basically, a POS operator in Nigeria can earn as high as 5,000-11,000 Naira every day as long as your shop is situated in a location with high traffic. If people trust you, they will definitely patronise you.
Why should I start a POS Business in Nigeria?
Here are some reasons why the POS business in Nigeria is a great business to go into:
1. Low initial investment
Unlike many other businesses, you do not need a huge capital to start a POS business. Basically, to start this business, you only need at least N50,000, which is a relatively small amount compared to other businesses. Also, what makes this business more attractive is that you don't even need a nice shop to start it. This further reduces the cost of the operation. In Nigeria, many people in this business just use something as simple as a table, chair, and umbrella to shield you from the sun or rain. 
2. The number of customers is limitless
Since this business has a large target market (the majority of the Nigerian population), it will be very easy to make a profit from it. Just imagine how much a POS agent will make if he/she executes at least 20 transactions every day. If you use POS as a form of payment in your business, your transactions will be quicker, easier, and safer than accepting cash. 
interesting Read: How To Get A POS Machine For Your Business
3. Low operational costs
The cost of operating this business is very low compared to other businesses and this would help you to save up as fast as possible. Moreover, operating a business at zero to little costs makes it more profitable since whatever money you make would be your profit.
3. Opportunity for growth
The POS business can grow fast, so make sure you capitalise on this. As you broaden your customer base, ensure that you increase the number of products you offer.
4. High-profit margins
The high-profit margins of this business make it a very lucrative opportunity for people who are looking for an extremely easy way to make money.
POS allows retailers to accept and execute credit card payments without paying any extra fee. So as an agent, you pay literally no other bill apart from the usual charges. This also increases your earning potential.
What services can I carry out with POS?
Here are the services POS offers to Nigerians:
a. Withdrawal of funds
b. Cash deposit or funds transfer to either personal or a third party account
c. Opening a standard bank account at your comfort
d. Easy payment of essential utility bills, such as electricity bill, airtime, waste bill, water, etcetera
What are the advantages of POS business in Nigeria?
Here are the fantastic benefits of operating a Pos business:
1. Friendly Customer Service
POS services are very customer friendly because of how quick and efficient it is to perform seemingly difficult money transactions. Hence, as an agent, it is likely that your customers will enjoy your services.
2. Team Management Made Simple
Some advanced POS systems make it easy for agents to track their work progress. Basically, you can track employee-related data, like sales per employee and the number of hours you worked in some POS systems. This gives you a clear picture of how well your business is doing and how much it is making to enable you to plan better to make more profit. 
3. Saves time
Making use of a POS system saves a lot of time since the machine is loaded with amazing features that help to make transactions fast. Hence, this reduces the amount of time you will spend on transactions or other mundane activities. Also, you can manage your inventory, reports, orders, purchasing, customer support, and many more with just POS systems.
For instance, a POS system can give you access to real-time inventory reports to make managing your business easier for you.
4. Multi-location systems
If you have more than one business, you can effortlessly manage them with a POS system. Basically, this means that all your businesses will be able to provide customers with the same quality of service, ease, efficiency, as well as convenience.
Each business site should have its own inventory, then you can connect and manage them all using a POS system that cuts across all locations.
Bottom Line
The POS Business In Nigeria has grown to become one of the most lucrative businesses ever since it was introduced in 2013. Basically, this business does not just empower many Nigerians financially but also provides easy access to execute financial transactions. In conclusion, the POS business in Nigeria has helped in so many ways and this makes it very valuable to all and sundry. 
Need a loan? Kindly check out this platform that allows you to compare loans from several lenders in minutes. This would help you make the best decision for you.