Online trading is the present and future of real-time liquid investments. However, trading online also means you are treading on volatile ground and could easily get drowned. Without the right planning and execution, online trading would simply be an act of throwing money into the wind. This article contains the basic steps on how to trade online, in order to help you maximize your capital for profit.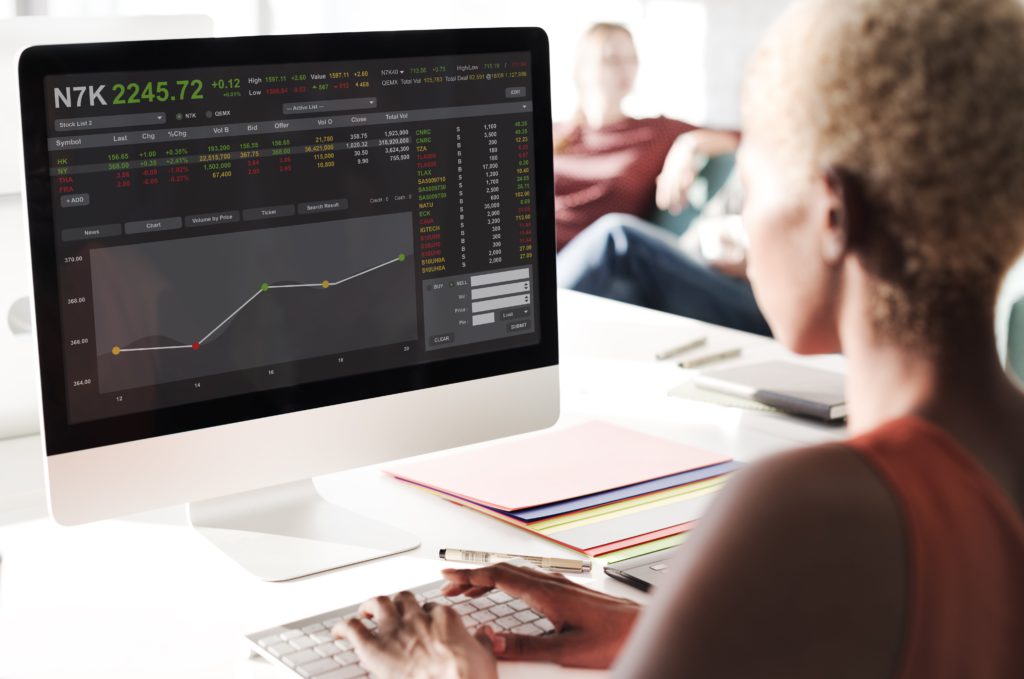 Steps on how to trade online
Trading online requires a lot of study and dedication. This approach is a general rule for trading online and would get you prepared for the large market.
Decide your strategy:
your strategy for trading online is basically your approach to investment and profit. There are many options to choose from, including trading stocks, investing in an index, or mutual funds. Also, some carry more risk than others. For example, trading individual stock is riskier than mutual funds or Treasury bill investment. You also need to determine how to actively monitor your investments, which would guide your reaction to the market. If you want to take a rather skeptical approach, then you can invest in a portfolio manager. Portfolio managers are experts that would do all the tedious tasks on your behalf, in exchange for a small fee.
Study to acquire the right knowledge:
before trading online, it is essential that you learn everything you can about that particular market. A single mistake could see you lose all your money in minutes. From books to trading websites and forums, there is a wealth of resources you can access online. You can even choose to register for training with an approved trading institution. Another good option is reaching out to experienced individuals in that line of trading. The experienced always know what and what not to do; learn from their mistakes.
Choose the broker that favours your approach:
online trading with different brokers comes with different benefits. It is left to you to study the available brokers and go with the one that benefits you the most. For starters, you should prioritize the availability of educational resources, customer support, account management, and trade minimums. There should also be a platform where you can interact with other traders to share knowledge and obtain advice.
Research the best investments on the market:
online trading is vast, and at this stage, it is time to decide what to focus on. Start by doing a thorough analysis of different companies by obtaining information from their financial statements, SEC reports, earning reports, and other information provided by your broker. Also, do not neglect recent company news and their risk rating. It is always wise to start slow and trade with an amount that you are willing to lose. After getting a hang of things, then you can trade with more amount overtime.
Map out your plan and follow through:
the sad truth about online trading is that things would most likely not go your way at first. This could cause you to panic and make all the wrong decisions, which only makes things worse. Therefore, it is important that you have a plan and stick to it. Also, avoid trading based on emotions because it most times does not end well.
Conclusion
If you are fully able to grasp the market, online trading could be very profitable and a delight to you. However, it is necessary that you diligently study the market and make all the right choices. The best traders didn't happen overnight but rather became so due to years of diligent study and trading.