Everyone wants to be able to execute financial transactions at their convenience as queueing at the bank is stressful and time-consuming. Hence, mobile banking apps have gained popularity over the years. Nomba Financials is an organization that gives you access to financial services at your convenience via electronic banking. Here is a summary of everything you need to know about the organization.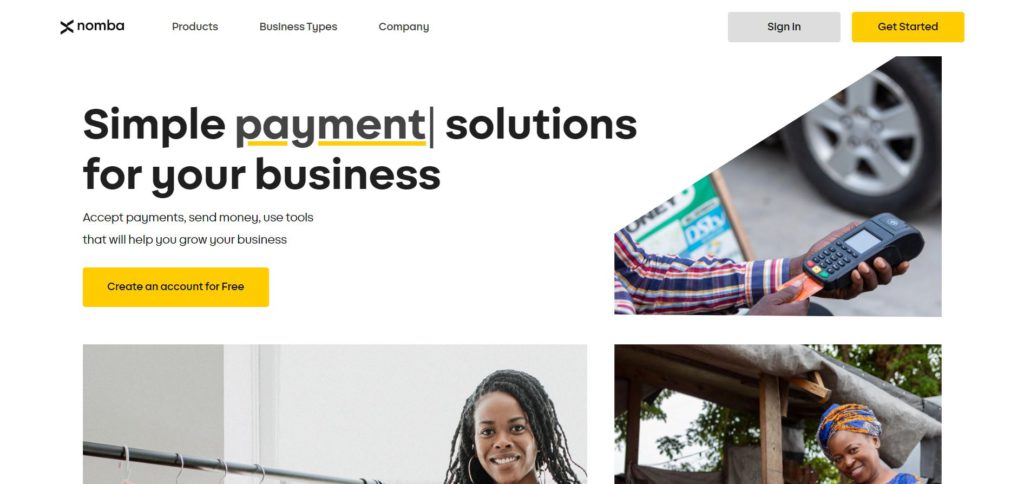 An Overview of Nomba Financials
Nomba is an organization that provides financial services and offers individuals access to banking services. Basically, they leverage on artificial intelligence and conversational interfaces to provide a quick and seamless experience. 
The privately held organization was founded in 2017 and specializes in financial inclusion and mobile money. Basically, they achieve this through their agent network. Their agent network allows individuals to provide banking services to Nigerian communities.
The company primarily focuses on the Nigerian payment ecosystem. They collaborate with e-payment regulators, an international payment processor as well as a leading commercial bank.
What products does Nomba Financials offer?
The financial organization offers you suitable products. They include:
1. Nomba MarketPlace
The Nomba marketplace is a network of mobile agents that gives businesses access to more customers. Also, their mobile app allows you to send and receive payments, onboard customers, and many other financial activities. With the Nomba agent network, you gain access to benefits like:
a. Insurance:
Basically, the insurance benefit allows you to sell and receive insurance payments from anyone at your convenience.
b. Education:
If you own a school, you can collect school fees from your students seamlessly. Basically, this allows you to collect fees in a way that doesn't stress you or stress your students.
c. FMCG
The agent network allows you to deposit and disburse cash thereby facilitating cashless transactions.
Lastly, you get access to banking services. Basically, as a Nomba agent, you can open an account, fund your wallet and even borrow loans. Read more on POS Agencies in Nigeria – How to become a POS Agent in Nigeria.
2. Nomba Savings 
This product serves as a savings platform for individuals. Basically, it helps underbanked and unbanked Nigerians execute daily thrift collections seamlessly.
Other services they provide include sending and receiving payments, purchasing airtime, and payment of utility bills.
How can I become a Nomba Financials Agent?
To become a Nomba Financials agent, follow the steps below:
1. Download the Nomba mobile application from Google Play store.
2. Next, open an account by inputting your details on the registration form.
3. Lastly, fund your Nomba digital wallet and start transacting. 
Basically, becoming an agent allows you to provide basic banking services to people around you.
How much does Nomba Financials charge for POS withdrawal?
Nomba POS service charges you based on the amount of money you want to withdraw. The charges include:
1. 100 – 4,500 attracts a charge of N25
2. 4,501- 25, 000 attracts a charge of 0.6%
3. Lastly, 25,001 – 500,000 attracts a charge of N150
Also, read on How to start POS business successfully in Nigeria.
How can I download the Nomba app?
The Nomba mobile application is only available on Google Play Store. Therefore, you can only download it on an android device. To download the app and become an agent, follow the steps below:
1. Open Google Play Store on your android device
2. Next, type 'Nomba' into the search toolbar and search for the app
Thereafter, you can download and create an account.
How can I contact Nomba Financials?
You can contact Nomba Financials via the following ways:
Address: 19b Bosun Adekoya Street, Lekki Phase 1, Lagos, Nigeria.
Email Address: support@Nomba.co
Website: www.Nomba.com
Phone Number: 01 888 5008
Bottom Line
Nomba Financials is primarily a digital banking platform. Basically, they provide financial services to Nigerians through their network of agents. They also give you a chance to save via their daily thrift collection. In all, Nomba platform is a reliable financial service provider.
Do you need a loan? Be sure to visit this loan platform that allows you to compare loans from different lenders in minutes. It offers the best and ensures that you get nothing less.