The Nigerian economy has made it necessary for everyone to adopt a great saving culture. Your savings serves as a backup that protects you from financial hardship. Also, it's a great way to plan towards materializing your financial goals. KoloPay is an application that allows you to save towards your goal. Here is everything you need to know about the app.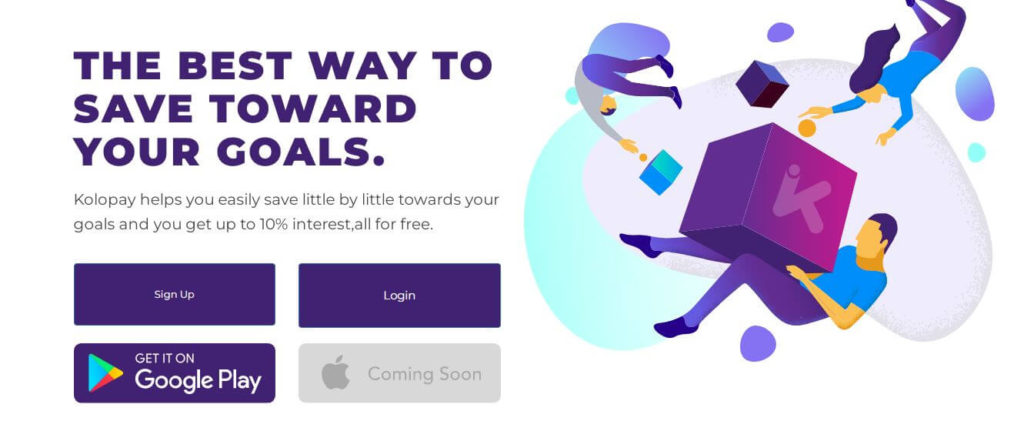 An Overview of KoloPay
Kolopay is a mobile and web application that allows target savings over a specific period. Also, the app gives discounts on every goods and service clients are saving towards. This means that the app allows you to save towards an item you want to purchase and you get a discount on it.
Additionally, the digital platform partners with reputable merchants. These merchants are service providers, dealers, or distributors of the goods or services you want to purchase. They help to facilitate easy purchases by offering you a variety of goods and services. You can purchase these goods and services using your savings on the app.
The company was founded in 2017 by a team of financial experts. They specialize in providing financial, E-commerce, Sales as well a Procurement services to individuals.
What services does KoloPay offer?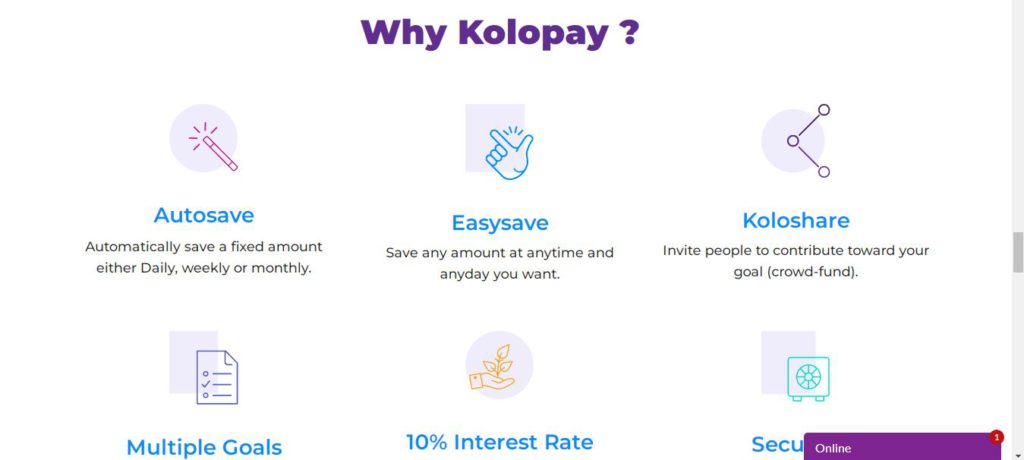 The app offers you a digital platform that enables you to save for a specific target. Basically, it allows you to save towards your goals. They also provide other benefits, which includes:
1. AutoSave
You can set your account to auto-save mode. Basically, this mode allows you to automatically save a specific amount of money either daily, weekly or monthly.
2. EasySave and Multiple goals
The platform facilitates an easy saving method. Hence, you can save any amount of money at your convenience. Additionally, you can plan to save towards multiple goals all at once. This means that you can save towards buying a car, rent, school fees at the same time. Read more about Goal Based Investing and How does it works here.
3. Koloshare
The Koloshare feature allows you to invite people who will contribute towards your goal. This is similar to crowdfunding
Lastly, the digital app uses encryption to secure your personal information. You also get a 10% annual interest rate.
How can I register on KoloPay?
You can sign up using either the website or mobile application. To register on the website platform, follow the steps below:
1. Visit the website, www.kolopay.com
2. Next, tap the 'Sign Up' toolbar
3. Thereafter, input your details and click on the 'Register' toolbar
After this, wait for some time for the processing and verification of your details.
What are the requirements to register on KoloPay?
To register on KoloPay, you need the following documents:
1. A valid mean of identification
2. Your Email Address and phone number
Also, you will need other documents related to your bank account for verification.
How can I invest with KoloPay?
To invest in KoloPay, follow the guidelines below:
1. Create an account on the mobile application. If you already have an account, download the app on your phone.
2. Next, set up your savings goals. This includes the name, amount you would like to save, and withdrawal date.
Thereafter, you can start saving towards your goal and enjoy the interest in your savings.
How much interest does KoloPay offer?
Basically, they offer you a 10% interest on your savings. Your savings will automatically attract this interest per year.
Does KoloPay have an app?
Yes, the platform has a mobile application. However, the app is only available on Google Play Store for now. This means that you can only access it through Android devices.

How can I contact KoloPay?
You can contact KoloPay via the following ways:
Address: 3, Joel Ogunnaike Street, Ikeja GRA Lagos, Nigeria.
Phone Number: +234 9018063503, +234 7085544250
Email Address: info@kolopay.com
Website: www.kolopay.com
Bottom line
KoloPay is a good savings platform. It allows you to save money at your convenience. Also, its unique features are designed to ensure that you enjoy your savings process. In all, the app is helpful, convenient, and stress-free.
You can obtain a comprehensive loan, tailored to your specific needs by using this platform. Basically, it allows you to compare loans from different lenders across Africa, ensuring the best option doesn't slip through.