Although the bank seems like the most obvious place to save money, it is not always the best. Banks generally have the lowest interest rate, and the money kept in their regular savings account would never beat inflation. The real question becomes, should I save my money in the bank? The answer to that is you shouldn't. Rather, ask where to save your money apart from bank. Read on to find out the best places where you can save outside a regular bank savings account.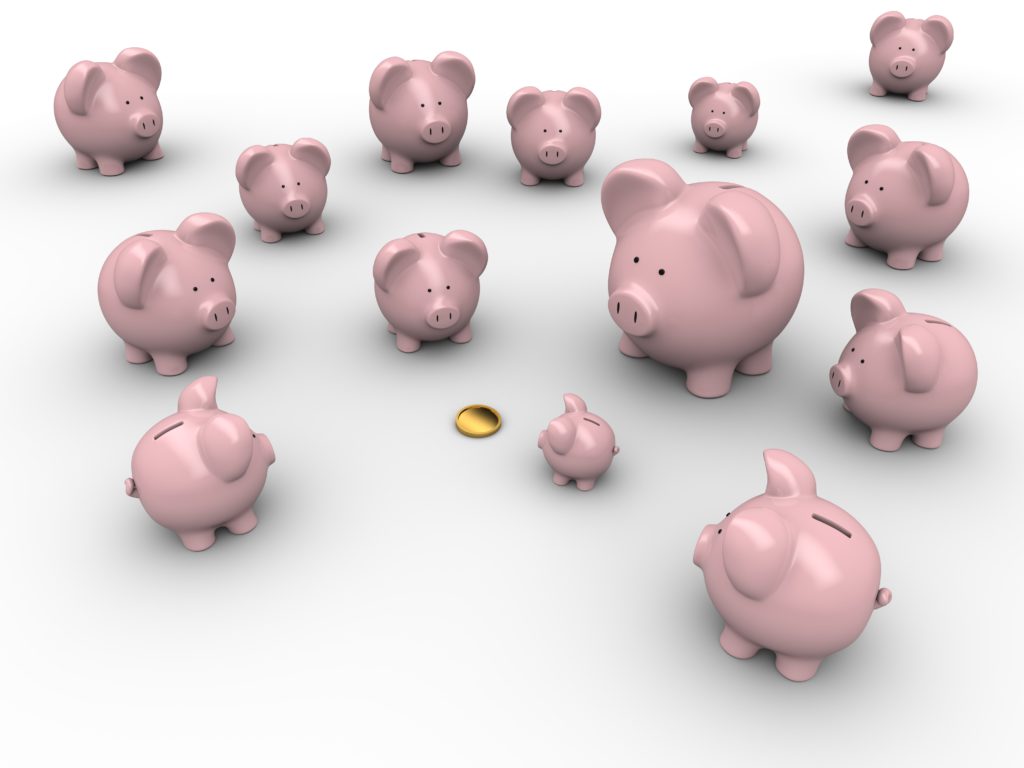 Should I take my money from the bank?
The trick is to put your money in the place that gives the highest interest. For example, you can place your money in the bank, but a high yield savings accounts. Money there gets better interest rate than regular savings, to your benefit. However, it usually requires a very high minimum deposit and has lots of restrictions surrounding withdrawal.
The goal is to put your money where it would profit you the most. Leaving it in the bank (conventional savings account) would mean you losing over time because the interest rate is not higher than inflation.
Where to save your money apart from bank
Certificate of Deposit (CDs):
most banks and credit unions offer certificate of deposits. Many times, they insure the money saved in CDs, therefore securing it for you. The benefit of CDs is that they offer a greater interest rate than regular savings account. The more the sum and longer it stays, the better your rate and profit. Also, know that there are withdrawal restrictions on CDs, as it requires you to keep the money for a minimum amount of time with the bank. Failure to do so attracts a penalty (like losing three month's interest for example). CDs maturity tenor can be between 6 months to 5 years.
Money market funds:
this is a type of mutual fund that focuses on only low-risk securities. These funds offer similar interest rates to some short term investments. Examples of entities that offer money market funds are banks, brokerage firms, and mutual funds. The peril about money market funds is that they are not usually insured, neither do they have a fixed interest rate. This is why you should only invest in money market funds with a history of good profit.
Money market deposit account:
money market deposit account requires a minimum initial deposit and balance amount. They also only offer a certain amount of monthly transactions. Money market deposit accounts are offered by banks and are not insured. Also, know that there are penalties attached if you do not maintain the minimum balance, or surpass the maximum monthly transaction limit. This account offers lower rates than CDs, although with more accessibility to your money.
Treasury bills:
treasury bills are backed by the full faith of the government, which makes them the safest place you can put your money. As an added benefit, they are also exempt from taxes. You can purchase treasury bills and get your capital with returns on investment at maturity. Investing in treasury bills is a good way to save your money, rather than leaving it in the bank.
Bonds:
lastly, you can also save your money by purchasing bonds. Bonds are low risk investments that are issued by companies or the government. They are usually issued to fund projects and you purchasing a bond is like lending money to the issuer. At maturity, they would pay back your capital back along with interest.
Conclusion
These are some of the best ways to save your money and get returns on it, rather than allowing lay fallow in the bank. Banks' savings account offers very low interest rates that is not enough to beat inflation. This means the more you allow your money lay there, the more it depreciates in value. Rather save in one of these securities today.