One of the major advisory pillars of investment is diversification in order to spread risks. As the saying goes, do not put all your eggs in one basket. This rule is the basis of a portfolio investment, which contains all your different passive investment assets. The question of knowing what is portfolio investment and understanding how it works is very important in your aim to become a successful investor.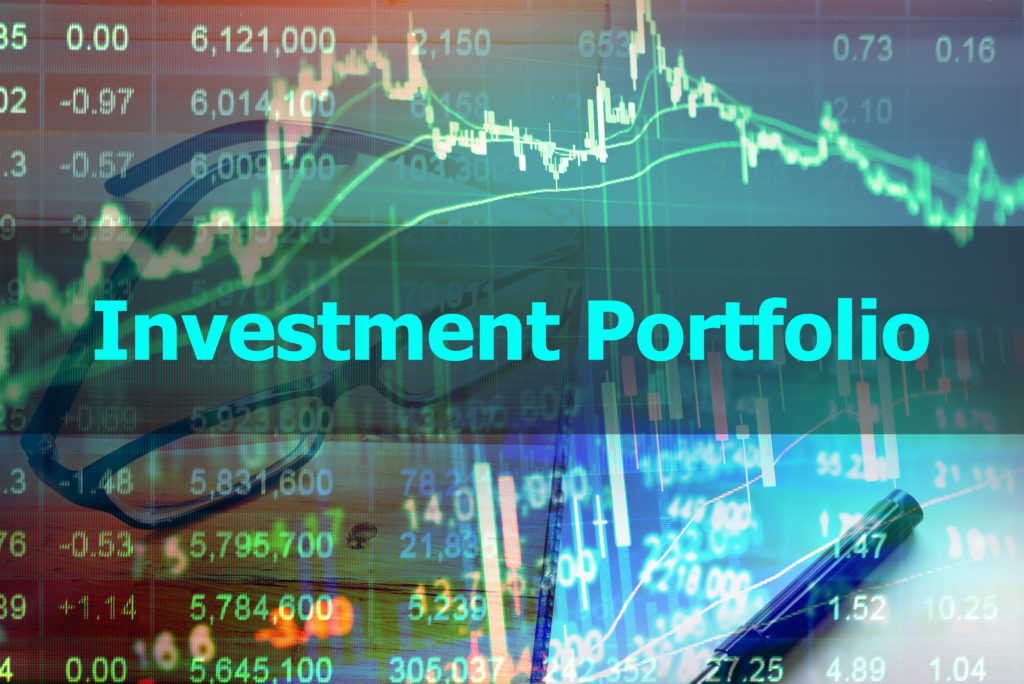 What is portfolio investment?
Portfolio investment is simply a set of financial assets that are owned and managed by an investor. This includes bonds, currencies, stocks, commodities, and other financial instruments. Also, it might be owned by an investor, but managed by a third party. Ultimately, the aim of portfolio investment is to earn a profit while preserving the capital and other assets. Also, Portfolio investment is more passive rather than being an active investor engaged in a management role.
What are the types of portfolio investment?
We can divide portfolio investment into two major categories, which are:
Strategic investment:
this type of portfolio investment involves purchasing financial assets for long term potential. This long term potential hopes to yield profit, significant growth, or both.
Tactical approach:
this approach treads the path of active buying and selling activities with the goal to achieve short term profit in mind. Therefore, with this approach, you play the short game, trading for the now to make an immediate profit.
What is the difference between FDI and portfolio investment?
Although both a type of investment, foreign direct investment (FDI) differs from portfolio investment. FDI requires that you purchase a business and its infrastructure in a foreign country, therefore investing in the country. On the other hand, portfolio investment is simply trading with financial commodities and does not involve purchasing physical assets or the business itself. Due to their nature, we see FDIs as a long term investment, while portfolio investment is more short term and quick profit-oriented.
Why is an investment portfolio important?
Creating an investment portfolio containing different assets spreads your capital across different categories. Therefore, this ensures that you can reap benefits from other assets should in case one does not do well. Also, it has the benefit of risk diversification, ensuring that you do not lose all your capital if something goes wrong.
We can break the benefits of having an investment portfolio down into the following:
Risk diversification
Diverse potential for profit
Income security
High liquidity
What are the components of a portfolio?
One of the major goals of owning a portfolio is to ensure there is a good mix of assets, to maintain balance. In an aim to do so, it may contain these three major components in a portfolio:
Stocks
Bonds
Alternative investments
What are the types of investment portfolios?
We classify the different types of investment portfolios according to the strategy of investment. They are:
Growth investment portfolio:
this type of portfolio focuses on promoting growth by taking significant risks. A good example of this is investing in a growing or emerging industry rather than an already established one. However, this type of portfolio offers a very high potential reward, although accompanied by high potential risk.
Income investment portfolio:
income portfolio focuses on securing steady income from diverse investments rather than potential gains. With this type, you hope to earn an immediate profit on your investment. A good example of this is purchasing stocks for their dividend yield, rather than their history of price appreciation.
Value investment portfolio:
value investment portfolio entails you taking advantage of price falls and buying cheap assets at that time. Therefore, they come into play especially in difficult economic times when many businesses struggle and devalue as a result. It's all about getting the best lowest bargain.
Conclusion
Portfolio investment is a very important aspect of investment. This is largely due to the fact that it helps spreads risks. Therefore, it increases your chances of a profit and also reducing the possibility of losing your capital. With the right diversification, you can well mitigate risks and maximize profit.