The nature of traffic hike in transportation prices in Nigeria has created a market for an endless list of logistics companies to thrive. Basically, small businesses can now get item delivered to their preferred location at the fraction of the cost if they were to handle it themselves. However, many business owners still find it difficult to choose the logistics company that offers both premiums services at fair prices. If you're one of those, then you're in luck because we would be discussing the top 10 logistics companies in Nigeria.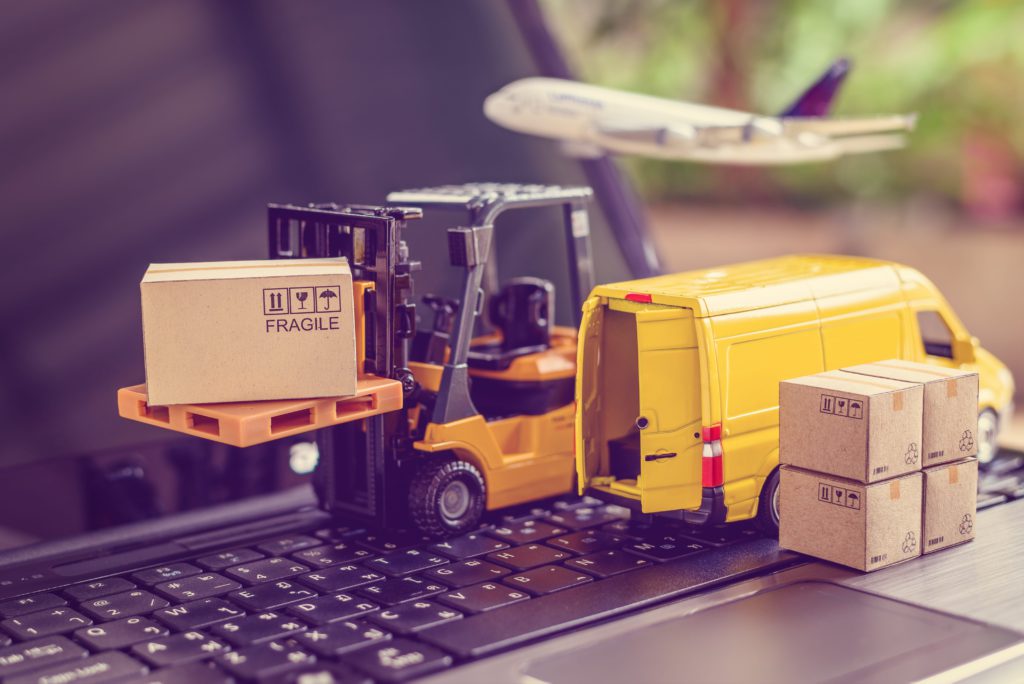 Present state of the logistics industry in Nigeria
Logistics is an important part of any business today, especially if you deliver goods. However, businesses that deliver services too are not included, as there are logistics companies that handle transporting business individuals to various locations. Generally, logistics applies across several platforms including transportation, material handling, warehousing, inventory, information, security, packaging, disposal, and more. Therefore, it is imperative that you select the best that can deliver exactly what you want at a fair price. After going through our list of top logistics companies in Nigeria, you'd surely have the desired answer to your question.
Top 10 logistics companies in Nigeria
Currently, the Top 10 logistics companies in Nigeria are:
GIG Logistics
Certainly one of the top logistics companies in Nigeria, GIG was founded in 2012 and has kept the pace since then. Basically, they offer affordable, convenient and express delivery services to business owners looking to move goods. Currently, GIG logistics offer shipment across local and international levels to over 230 nations worldwide. Also, the presence of their GIGGO app makes it very easy to track your package from wherever you are. Examples of some of their services include:
Domestic courier solutions
International courier solutions
e-commerce logistics services
corporate courier services
Address:
1 Sunday Ogunyade Street,
Gbagada Expressway beside Mobil Fuel Station,
Gbagada Lagos.
FedEx
FedEx is a foreign logistics company with an established structure in Nigeria. The company is based in America, precisely Memphis, Tennessee and was founded in 1971. Also, the company is one of the global leaders in the logistics and delivery industry across several countries including Nigeria. Some of their services include:
Express mail
Freight
Forwarding
Third-party logistics delivery
Address:
Although FedEx has several branches all across Nigeria, their most prominent branch remains at 70, International Airport Road Mafoluku Lagos.
Courier Plus
Founded in 2009, Courier Plus is one of the oldest and certainly among the top 10 Logistics companies in Nigeria. Basically, the company offers courier and logistics solution to customers and businesses and has over 400 employees worldwide. Some of the services they offer include:
Domestic and international services
Custom business solutions
Mailroom management and warehousing
International eCommerce delivery
Address:
They are located at 42 Concord Way off Airport Road, Ikeja, Lagos, Nigeria.
DHL
There was no way we would compile a list of the top 10 logistics companies in Nigeria without including this top organization. Basically, DHL International GmbH is a division of the German logistics company, Deutsche Post DHL and a leading brand in this industry around the world. According to statics, the company delivers an estimated 1.2 billion parcels on a yearly basis and also has a strong network in Nigeria. The company a wide range of services on delivery, and overs 220 countries worldwide.
Address:
DHL headquarters is located at Isolo expressway new airport Road Junction, Lagos.
AB Logistics
AB Logistics have their strength in both local and international deliveries, providing individuals and businesses with affordable shipping rates. Therefore, you can easily ship to any of the 36 states in Nigeria, as well as any country in the world. Also, they allow you to track your package online easily until it's delivered and some of their services are:
Local and international shipping
Haulage services
Forwarding
Packaging
Warehouse
Address:
Today, the company is located at 53 Muritala Muhammed Airport Way, Ikeja, Lagos.
Distinctcushy Freight
Distinctcushy Freight is another international logistics company with a strong network in Nigeria. Basically, they handle both international and domestic door to door delivery services for individuals and companies who need it. Also, they have you covered across sea cargo shipping, international freight forwarding and even customs clearing in Lagos. The breakdown of their services are:
Procurement
Clearing services
Supply chain
Door to door delivery
Airfreight services
Sea cargo shipping
Address:
The company is located at 32, First Floor, Maritime Operations Office,
Bombay Crescent, Apapa Lagos, Nigeria.
Zenith Carex
Zenith Carex is one of the most well-spread organizations in Nigeria, with about 750 staffs and 40 branches around the country. Also, they both handle domestic and international clearing and freight forwarding and are licensed by the Nigerian Customs Service and offer the following:
Courier
Also, Clearing and freight forwarding at a domestic and international level
Address:
Basically, Zenith Carex is located at 57, Murtala Muhammad Int'l Airport, Ajao estate Ikeja, Lagos. However, they also have a service center at 43, Awolowo Road Ikoyi Lagos.
Aerologistics
As one of the oldest logistic companies in Nigeria, Aerologistics has capitalized on that to also become one of the fastest-growing in Lagos. Basically, the company exists to solve every one of your logistics needs as a business or individual. Also, they offer coverage on a domestic and international level and offer the following services:
Ticketing
Travel and tours
Air cargo
Passenger services
Express mail/courier
Air ambulance
Car hire
Address:
Aerologistics is located at Suite C 247 Ikota Business Complex, Victoria Garden City, lekki Lagos.
Valuehadlers Int'l Limited
As specialists in Air, Sea and freight shipping among many others, Valuehandlers provides logistics services from and to an estimated 80 countries. Also, they are one of the top logistics companies in Lagos and have the capacity to transport all sort of goods including personal and business machinery items.
Address:
Basically, the company is located at 12, Joseph Odunlami Street, Off Thomas Salako Street, Ogba Bus Stop, Ikeja, Lagos.
Fortune Global Limited
Another international forwarder that specializes in logistics, Fortune Global Limited currently provide excellent services to over 100 countries around the world. Basically, they manage shipments from one designation to another through their industry-leading solutions and route network partners and provide the following services:
Marine/ oil and gas logistics
Global freight forwarding
Protocol services
Free zone operations
Warehousing
Project logistics
Address:
Fortune Global is located at 15, Fatai Irawo Street, Ajao Estate, Lagos State.
Conclusion
Logistics is one of the rapidly expanding industries in Nigeria, rising to the ever-increasing needs of businesses and personnel in the country. However, with this list of the top 10 logistics companies in Nigeria, you can make a safe bet based on what you need. Moreso, do well to factor in security, affordability and reliability when making a decision.