Opay is one of the most prominent and promising digital banks in Nigeria. If you live in Nigeria, you've probably heard about Opay before. Essentially, this e-bank offers Nigerians a chance to send and receive funds, withdraw, buy airtime and data, and even pay petty bills all from the comfort of their homes.
Opay even went further to provide Nigerians with instant access to a wide range of savings and investment opportunities. Over the years, this platform has grown to become a household name in Nigeria when it comes to digital banking.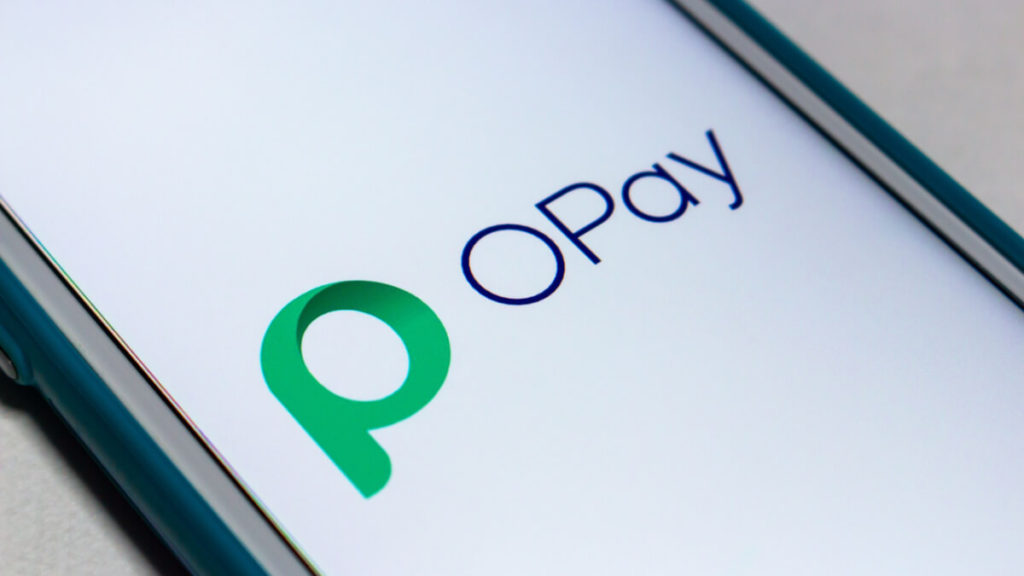 However, many people still have doubts about it since it is strictly based online, without any access to a physical bank branch. So can Opay investment and savings platforms be trusted? Let's find out.
How the Opay Platform is Useful to Small Scale Investors?
With the Opay investment platform, small-scale investors can easily make reasonable investments with little capital. So if you would like to invest but prefer to start with a small amount of money, the Opay investment platform gives you that opportunity to start with the small capital you have.
Is Opay Investment Legit?
Yes, Opay investment is legit and has been duly authorized by the SEC (Security and Exchange Commission) and other appropriate authorities in Nigeria. The platform has also gained a solid reputation as one of Nigeria's best fintech companies. Hence, it's safe to say that the app can be trusted because the company itself is licensed by the Central Bank of Nigeria (CBN).
How the Opay Investment Platform Works
Essentially, Opay investment works in such a way that when you invest in any of the investment packages on the app, you start earning daily, weekly, monthly, or yearly interest rates on the investment capital.
These packages have annual rates that vary between 8% to 20% depending on the type you choose. For instance, if you invest 10,000 Naira in an Opay investment package that offers users 20% interest, then your return on investment (ROI) every year will be about N2,000.
Types of Opay savings account
Currently, the Opay platform has 5 different kinds of savings/investment products. While each of these products may seem similar, they're all distinctive and offer customers different investment and savings plans. The products provided by this platform include:
• Owealth
• Fixed savings
• Savebox
• Target savings
• Spend and save
Let's dive into the meaning of each of these products.
1. Owealth savings
Owealth is Opay's default savings/investment account. When you choose the Owealth package, the platform pays you interest daily up until your maturity date.
Owealth FAQs
How Much Interest Do I Earn with Owealth?
With the Owealth package, you receive 15% yearly interest for savings of N100,000 and below. As for savings you make above N100,000, you'll receive 15% yearly interest for the first N100,000 savings and earn 5% interest for the rest of the savings.
How is Owealth Interest Paid?
Owealth Interest is paid every morning directly into your Owealth account on the Opay platform. So you can watch your savings grow.
Can I Withdraw the Savings on My Owealth Anytime?
Yes, you are free to withdraw the money saved in your Owealth account on Opay at any time without any penalty. Also, you can use the savings to directly pay bills, buy airtime, and do many other things.
How Can I Deposit on Owealth?
To deposit on Owealth, follow the steps provided below:
First, open your Opay mobile app on your smartphone. On the footer navigation, tap on "finance"
Click on "Owealth"
Click on "invest"
Input the amount of money you want to invest and confirm
Once this is done, wait to receive a "successful transfer to your Owealth account" text. This confirms the completion of the transaction.
Who is Owealth For?
Owealth is for people who just want to gain daily interest on their savings without any other strings attached. Essentially, with this package, you receive the flexibility of gaining interest and accessing your funds anytime you want, without any harsh penalty.
2. Fixed savings
As the name implies, Opay fixed savings offers you interest based on the money in your fixed deposit account. Unlike the Owealth package where interest is given daily, the interest on the fixed savings package is only paid out when it's due.
Note that Opay fixed savings primarily have two modes: locked and unlocked. If you decide to lock your savings, you won't be unable to withdraw it in advance, no matter the emergency.
Fixed savings FAQs
How Much Interest Do I Earn with Fixed Savings?
For a savings balance of N300,000 and below you'll gain 15-18% yearly interest. However, if you save N300,000 and above, your interest would range between 15-18% for the first 300k you save and 6% interest for the rest of the money.
How is Opay Fixed Savings Interest Paid?
If you choose to lock your funds while putting together your savings plan, then Opay will pay you all the interest immediately and your money will automatically be locked up for the given time. What this means is that you can't withdraw in advance, even if you want to use it.
Can I Withdraw the Savings on my Fixed Savings Anytime?
If you choose not to lock up your funds, you can easily withdraw from your fixed savings at any time. However, if you do this, only half of the interest you've already earned for that duration will be paid.
How Can I Deposit on Opay Fixed Savings?
To deposit on fixed savings, follow the steps provided below:
First, open your Opay mobile application, find the menu, and click on "finance"
Tap on "fixed"
Click on "Create a plan"
Choose your desired duration period, e.g. 30-60 days period, 60-300 days period, 300 days to 1000 days period, etc.
Fill out the applicable details and tap on "next"
You'll be shown the payment page, where you can pay using either your Opay account, Owealth plan, regular debit card, or just a bank deposit
If your transaction is successful, your fixed savings plan will be created.
Who is Opay Fixed Savings For?
Opay fixed savings is for people who wish to receive maximum interest from their savings plan, and for individuals who don't want to meddle with the money they saved, for various reasons.
3. Opay Safebox savings
Opay Safebox is a savings product on the Opay platform that allows you to deposit daily, weekly, or monthly and receive interest on the scheduled date. However, if you want to withdraw, you must pay a penalty for withdrawing cash from your savings before the due date. This helps to promote savings discipline.
Safebox savings FAQs
How Much Interest Do I Earn With Safebox?
For a savings balance of N300,000 and below, you'll be paid an annual interest rate of 15%. However, for savings of N300,000 and above, you'll be given an interest of 15% for the first 300k you pay and 6% interest for the rest of the money.
How is Safebox Interest Paid?
Safebox interest is paid on a daily basis directly to your Opay account. So the interest keeps accumulating up until the maturity date elapses.
Can I Withdraw the Savings on my Safebox Anytime?
You are free to withdraw the savings in your Safebox anytime, but you'll attract a fee of 1.5% of the total savings balance for withdrawing it before the actual withdrawal day.
Who is Safebox Savings for?
Safebox Savings by Opay was specially designed for people who wish to keep to a very strict savings plan with a reasonable interest rate.
4. Opay Target savings
Just like the Safebox savings, the Opay target savings package lets you create a daily, weekly, or monthly savings plan. Essentially, with this package, you're saving for a precise target, which may be School fees, accommodation fees, money to buy a gadget, etc.
The target savings plan enables you to determine the specific goal you're saving for, set a specific target you would like to meet, and set the time you hope to meet your target.
By doing so, you'll be able to tell how much you'll be saving daily, weekly, or even monthly to meet the target before the time runs out.
Target savings FAQs
How Much Interest Do I Earn with Target Savings?
For a savings balance of N300,000 and below, the target savings package will pay you 15% Annual interest. However, for saving the sum of N300,000 and above, you'll be paid 15% interest for the first 300k deposit you make and 6% interest for the rest of the money.
How Does Target Savings Function?
With the Opay Target savings package, you can set your target and save either daily, weekly, or monthly to achieve the target.
How is Target Savings Interest Paid?
When it comes to the target savings package, the interest will be paid on the maturity date along with your savings money.
Can I Withdraw the Savings on my Target savings anytime?
If you choose to withdraw your savings in advance, no interest will be paid on it. Also, a liquidation price of 0.5% of the total savings balance will be charged.
Will I be Paid Interest if I Don't Reach My Target Saving Goal?
If at the maturity date, you didn't attain your target goal in this package, then no interest will be paid to you. So you need to meet your goal to receive the interest.
Who is the Target Savings Product for?
Opay target savings are for people who desire to save for something extremely important and hope to have a precise strategy to observe in order to attain the target.
5. Spend and save
The Opay Spend and Save is a savings product that encourages its users to save a certain percentage of any amount of money they spend.
For instance, if you set the percentage to 5%, you'll automatically be saving 5% of any amount of money you spend or even withdraw from your Opay account. The interest rate for the spend-and-save product is 15% yearly. Also, you are free to cancel this product at any time by simply setting your percentage to 0%. Lastly, you can withdraw from your Spend and Save savings at any time, without any penalty.
Who is Opay Spend and Save For?
Opay Spend and Save product is for people who would like to save a fraction of any amount of money they spend. This can be valuable in the long run, as you are not just spending money but also actively saving and receiving interest on your savings. The goal here is not the interest earned, but what you can save.
How to Invest With Opay
Investing with the Opay platform is quite easy and straightforward. In fact, the process can be completed in less than 15 minutes. Just follow the steps below to start investing with Opay:
1. Download and Install the OPay App
The very first step to take is to download the Opay app on your smartphone. If you don't have the app yet, you can download it from the Google Play Store or iPhone's Apple Store.
2. Sign Up for an OPay Account
The next step to take is to sign up for your personal Opay account. To do this, just open the app and tap on the "Sign Up" tab. Thereafter, all that is required of you is to fill out the online registration form with your personal details and then your account is set.
3. Fund the OPay Account
Once you open your Opay account successfully, log into your profile and fund your OPay wallet account. You can do this via the bank transfer option. Just transfer money from another bank account to your Opay account.
4. Fund your Preferred Investment Programme on the Platform
This is the last stage of the Opay investment program. Once you fund your Opay wallet, select your preferred investment program on the platform and enter the amount you would like to invest in the programme. Thereafter, confirm your investment transaction.
Lastly, wait for OPay to send you a debit alert to show the completion of the investment process. Tap on "done" to finish off everything.
What Special Considerations Should Be Made Before Investing with Opay?
Here are some factors you should consider before investing with the Opay Platform:
1. Return
Everyone invests in something with the expectation that they'll earn a return. In simple terms, for you to be ready to part with your money for investment purposes today, you must have a rational expectation that you'll be paid back sometime in the future for that initial investment you made. Hence, you must consider the promised percentage of interest an investment package with Opay has to offer you before making a move.
2. Risk tolerance
The risk of an investment is the likelihood that you may lose some (or all) of your investment capital. As an investor, you should be willing to accept risk because you will be compensated for it. This compensation will be given in the form of a return. Since Opay is an online platform, nothing is ever guaranteed even though it is duly registered and recognized by the appropriate financial authorities in Nigeria.
3. Plan your investment strategy
Although Opay investment is strictly done online, you still have to plan well for it. Essentially, having an investment plan helps you put into standpoint not just your investment goals, but also when and how you hope to achieve them. It can also help to know how long you are willing to wait for your investment to mature. This will influence the investment plan you choose on the platform.
4. Create and maintain emergency relief funds
Smart investors don't put all the money they have into investment platforms. They typically save some of the money to take care of emergencies like sickness or sudden unemployment. Some people may even save six months of their income for emergencies.
Pros and Cons of Investing with Opay
Listed below are the advantages and disadvantages of investing with the Opay platform.
Pros
Here are nine benefits of investing with OPay:
1. Make payments easier and more convenient
2. Reasonable interest rate. You get to enjoy 15% yearly on the popular Opay savings feature, OWealth.
3. The Opay app is well-developed and beginner-friendly.
4. Flexible and easy savings for all categories of people.
5. Great and reliable investment opportunities.
6. Earn good returns on all of your savings.
7. You can easily grow wealth over time.
8. The OPay platform is trusted by many Nigerians and regulated by the CBN.
9. Variety of investment choices
Cons of Investing with Opay
Here are four disadvantages of investing with OPay:
1. Poor customer service according to some reviews.
2. Security concerns since the transaction is done solely online.
3. Technological literacy is required. Only tech-savvy individuals may be able to invest in the platform efficiently, which makes it unsuitable for the older generation.
4. There may be technical problems. Since the app is strictly online, you are bound to face technical problems sometimes.
How Do I Make an Investment with Opay?
To make an investment with Opay, all you need is to create an Opay account, select the best investment platform for you, invest your money, and start earning.
How Long Does Opay Investment Take?
The time it takes for your investment to reach maturity on the OPay primarily depends on the kind of investment you select on the platform. However, the investment time typically ranges from a few months to one year.
What Documents Do I Need to Open an Opay Account?
Here is a list of the documents you need to open an Opay account:
A valid and government-issued means of identification
Phone Number
Email Address
NIN
BVN
What is the Best Investment Package on Opay?
Judging by the ROI, Fixed investment is the best investment package on Opay. However, based on popularity and most customers' preferences, Owealth is the best.
How Much Can I Invest in Opay?
Since Opay has different investment packages on its platform, the amount of money you can invest primarily depends on the package you choose. Generally, you can invest as little as 10 Naira and as high as any amount you want.
Conclusion
Opay Investment is currently one of the best and most straightforward investment platforms in Nigeria and it is 100% legit. On this platform, you get access to a range of savings/investment products that can fetch you a reasonable amount of interest with little savings capital. Nevertheless, we hope that OPay makes their customer service response better, as that is one of the major things lacking in this platform, according to reviews.