Owned by C24, CPay agent banking is licensed to provide banking services by the central bank of Nigeria. Basically, it is a multi-dimensional platform that provides solutions to financial services in Nigeria to the unbanked. CPay agent banking is pretty easy to use and is an extension of C24's commitment to reducing the number of unbanked and underbanked in Nigeria.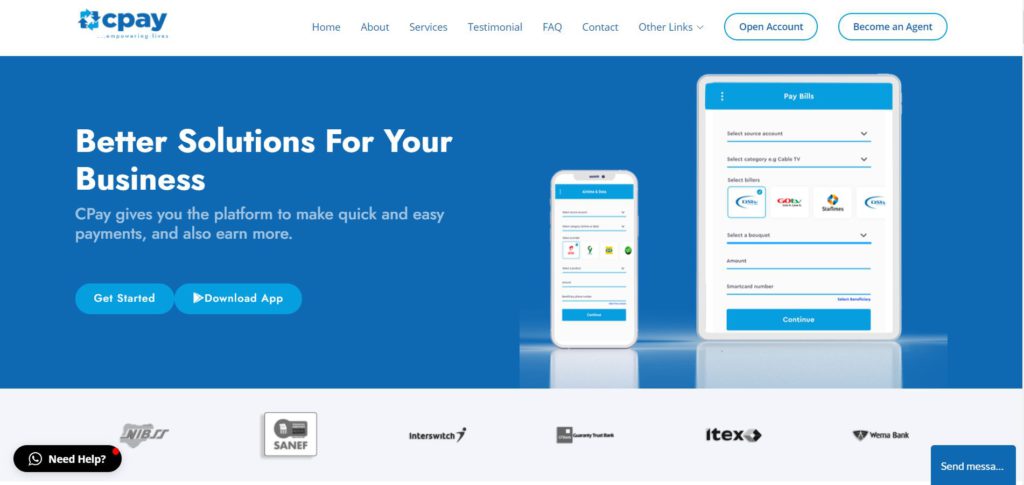 An overview of CPay agent banking
CPay agent banking is an innovative banking solution aimed at enhancing financial inclusion across rural areas in the country. Basically, they provide agents with POS machines that enable them to serve as micro banking platforms for individuals. Also, CPay allows easy registration, rapid dispute resolution, as well as financial empowerment of agents to ensure that all parties benefit.
What services does CPay Agent banking offer?
CPay offers banking agents a Free POS for their businesses, relieving you of the burden of paying for one. However, although the POS machine is free, you still have to bear the logistics and transport cost depending on what area you are in the country. Basically, the POS machine allows the following transactions:
Deposit money
Send money
Payment of utility bills like electricity, TV subscription, smile internet subscription, data subscription, and more
Cash withdrawal
Airtime vending
Opening an account with over 13 commercial banks along with commission as soon as you fund the account
Card issuance for customers to get their ATM card on the spot without delay
What is the qualification for applying as a CPay banking agent?
There are three basic criteria you must meet to successfully apply to be a CPay agent. They are:
You must have been using a dedicated business location for the past 6 months
Possess a valid ID card
You must provide proof of payment that points you as the owner of the business location
Read on how to get a POS machine for your business here.
How do I apply to become a CPay banking agent?
Simply follow the steps below to apply as a CPay agent:
Follow this link https://cpay.ng/accountopening/createagent/ to their official website to fill up the banking agent form
Ensure your cross-check all the information provided, and then submit
C24 would respond with the necessary documents you would need to provide to finalize your application
You can read on how to successfully start your POS business in Nigeria here.
How do I contact CPay?
You can contact the company through any of the following means:
Address
4, Adenubi Close, Off Majekodunmi Street,
Off Allen Avenue, Ikeja,
Lagos State, Nigeria.
Phone
+234 906 9231 667
Email
contact@cpay.ng
Conclusion
CPay agent banking has provided a means to reach the unbanked in Nigeria at the lowest cost possible. Basically, you can apply today by simply visiting their online website and get your POS machine delivered in no time. You can find out how to make more money for your business here.
Need a loan? Visit this lending platform to compare top loans from several lenders across Africa within minutes, to get the best deal for you.