Life is full of various needs. Economists refer to these needs as wants. And basically, since these needs are infinite, we are most times in a dilemma of which to satisfy. However, to satisfy these needs, we prioritize one over the other. Basically, this is the concept of trade-off.
In this article, we will discuss all you need to know about trade-offs. Also, this article will answer questions relating to the subject.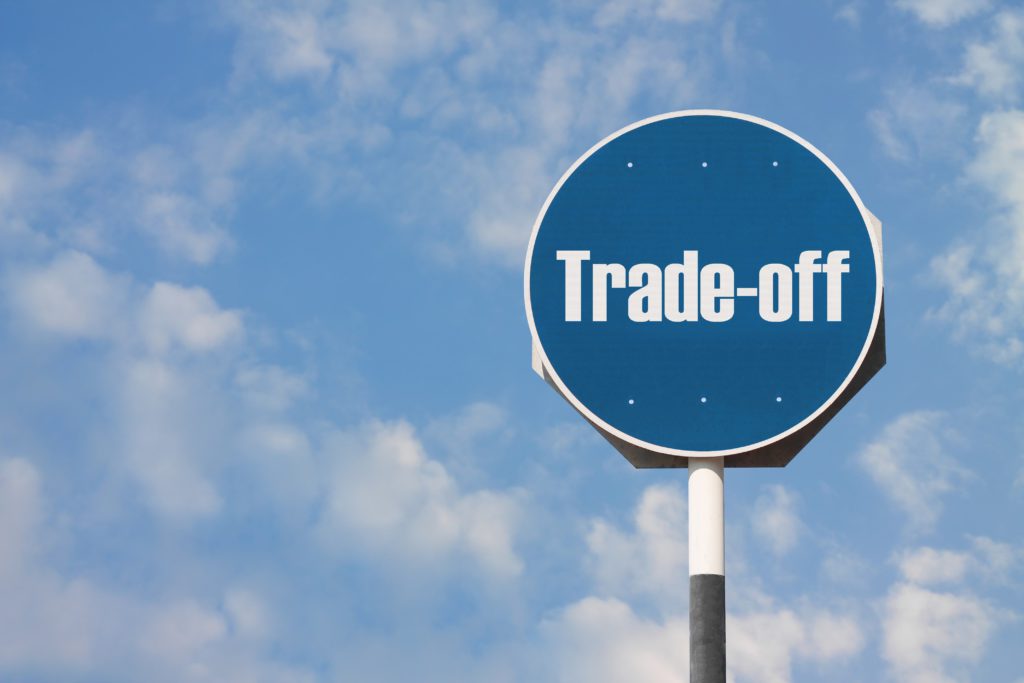 What trade-off is and how it works?
Trade-off is simply a situational decision. It involves you making less or totally losing a quality, quantity, or property of a set of designs in return for gains from another. In simpler terms, a trade-off is a situation where one thing sees an increase and another must decrease for this to happen.
Basically, the concept of trade-off is making strategic choices with a full understanding of the advantages and disadvantages involved. For example, you might decide to invest in stocks, which is risky but with good ROI, to bonds that carry less risk, but with lower ROI.
Trade-off involves focusing one's energy on one thing at the expense of the other. For example, a Bachelor's degree holder earning #100,000 a month is looking to take time off work to pursue a master's degree with tuition of #50,000 per semester. He or she is hoping to do this with the expectation of earning #300,000 after a year of study.
In this situation, the bachelor's degree holder would face a trade-off between not pursuing a master's degree and earning #100,000 a month. On the other hand, pursuing a master's degree and losing his or her job, but earning #300,000 after a year of study. We call this decision an opportunity cost of trade-off.
How do I calculate a trade-off?
The fact is, trade-off does not have a specific method of calculation. This makes determining trade-offs in any circumstance very difficult. But in most cases, when presented with alternatives to a course of action, the best thing is to use a scale of preference. That is, listing your choices in order of priority. This makes you confident of making an excellent decision.
What is the difference between a Trade-off and opportunity cost?
Although this term seems closely related, there are some notable differences between them. Some of these differences are:
Trade-off basically involves forgoing a need totally in order to perform a selected choice of interest. Conversely, opportunity cost basically involves the expense of going for a course of action and neglecting the opportunity to carry out that choice of action.
In a simpler term, a trade-off is a need for one to get the desired need. In contrast, the opportunity cost is your expected return on investment, other than the subsisting one.
Conclusion:
Basically, the resources we have to meet our needs are limited. These include time, labor, tools, land, and raw materials. In fact, they are never enough. This brought about concepts such as trade-off. Because we have to make decisions while selecting our choice among several alternatives.
Understanding the concept of trade-off makes you get the best out of life. This is because it enables you to channel your energy into the right things.