Starting the process of getting a Canadian visa can be quite frustrating at times. However, knowing the dos and don'ts of the visa application process is what saves you from disappointment and this begins with knowing the Canadian student visa fees in your locale.
No matter if you're a seasoned traveler or a first-time applicant, it's critical to understand the fundamentals of applying for a Student Canada visa in Nigeria.
This article covers the questions you may have regarding Canadian student visa fees including, how to apply, the expected fee, payment methods, and so on.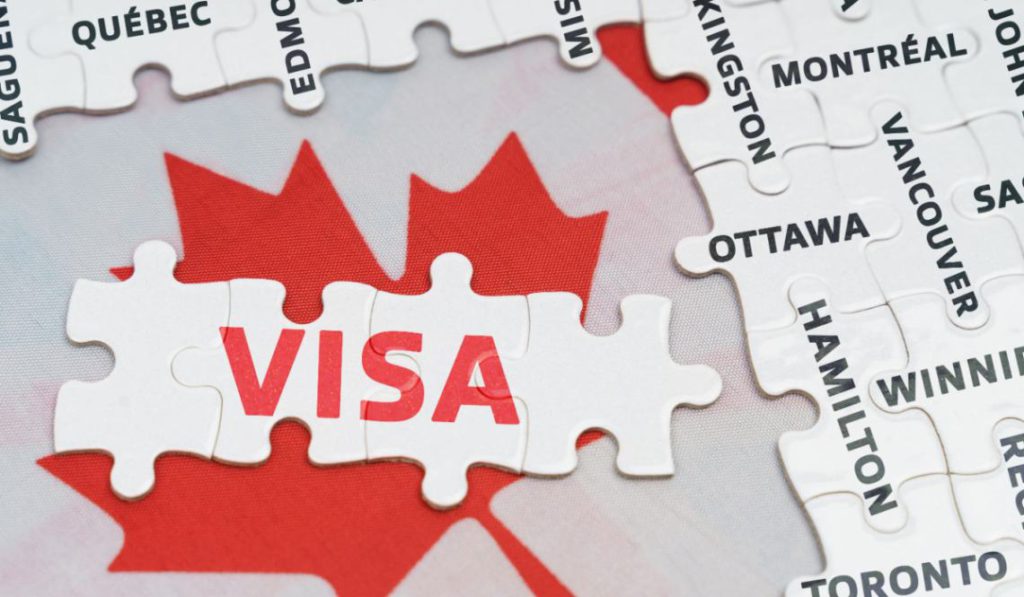 How to apply for a Canadian student visa
Before you obtain a Canadian student visa, you need to make your application following a step-by-step guide that is typically used for Canadian visa applications. Here are the steps involved:
Step 1. Choose the type of visa
The first step is to choose the type of visa you need based on your travel purpose. In this situation, you must choose a Student visa because you want to enter Canada for travel purposes.
Step 2. Gather your documents
Here, you will have to collate all the needed documents for your application. Basically, these documents will be important as an assessment will be made on them to determine whether you truly qualify to obtain a Canadian student visa.
These documents include your international passport, completed visa application form, passport-size photographs, and proof of funds showing you can meet your financial needs when you enter Canada.
Step 3. Make your application
At this point, you will file your Canadian visa application. You are required to fill out all necessary forms and supporting documents and submit them correctly. In your application form, ensure you include every information required of you error-free and signed accordingly.
Step 4. Pay the visa fees
You are required to pay for your visa application and other additional fees (if necessary). The prices for Canadian visas differ, therefore by default the Canadian student visa cost is different from the Canadian work visa or business visa.
Step 5. Schedule an appointment
Additionally, after making your visa payment, proceed to schedule a date for your visa interview at the Visa Application Centre nearest to you.
Step 6. Go to the Visa Application Centre (VAC)
You are required to visit the Visa Application Centre for your visa interview. At the interview, you are expected to come with all your supporting documents and even pay some of the fees you may not have completed online. Additionally, you are required to have your biometric information (fingerprints and photographs) taken at the interview.
Additionally, you will be asked some questions regarding your intended trip to Canada that you must answer correctly. You need to convince the immigration officers that you truly need to get this student visa.
Step 7. Processing of application
Once you are done submitting your application, the immigration authorities at the Visa Application Centre will assess and process your documents.
The processing time for your Canadian student visa will take about 7 weeks. However, if issues emanate from your application, it might take even longer to resolve them and get it processed.
How much is the Canadian student visa fee?
You must pay for the student visa to apply. Basically, the Canadian student visa costs CAD 150 which is about NGN 86,000.
How to pay for Canada study visa
Basically, it is best to follow the instructions given by your school in Canada to make your payments. You must adhere to their instructions on how your tuition payments should be made. Among so many methods of payment include, through bank transfer, debit card, or in person.
Requirements for a Canadian student visa
You must meet the requirements for the Canadian student visa before you apply. Here are the requirements:
A valid international passport.
Passport-sized Photos
Canadian student visa application form.
Proof of funds.
Proof of ties to Nigeria.
Travel itinerary.
Medical examination.
Invitation letter.
Proof of paid fees.
Biometrics information.
Proof of health insurance.
Lastly, a letter of purpose.
Frequently Asked Questions
How much will it cost to study in Canada from Nigeria?
The program of your choice and the type of school are huge determinants of the cost of your study in Canada. However, it will cost from CAD $10,000 to $40,000 for you to study in Canada yearly.
Can I study in Canada with Neco results?
Yes, you can study in Canada with your NECO result in Canada. Several Universities including Brandon University accept it.
Is an interview required for a Canada visa?
Yes, it is expected that you attend a Canada visa interview. At this interview, you will have to talk with an immigration officer to assess your claims of wanting to study in Canada. It will also help to solidify the authenticity of the documents you have submitted during your application. They would want to know if you are truly the person your document says you are. Therefore, your visa interview is one of the most important stages of your Canadian student visa application process.
Is Canada giving visas without IELTS?
You will not be required to provide IELTS if you are traveling to Canada for tourism. Additionally, some schools in Canada waive the IELTS, while others need to prove that you can read and write English language through the IELTS. However, there are alternatives to leverage if you do not have IELTS, you could use the Duolingo English test CAEL or TOEFL iBT to apply to the Canadian Universities that demand English language tests.
Conclusion
Should you choose to invest in a Canadian student visa, you must ensure that you have all the required documents ready. Also, don't miss to make your visa application and tuition fee payments as required and always keep in touch with the naira rates to Canadian dollar as they keep changing. Using the right online payment platforms will help make all these easier for you.