With Remita, online mobile banking is now so much easier. From personal to business purposes, Remitta offers you a platform that combines all your bank transactions in one.
Remita loan especially, makes it easily borrow money through different partners, all at the comfort of your mobile phone.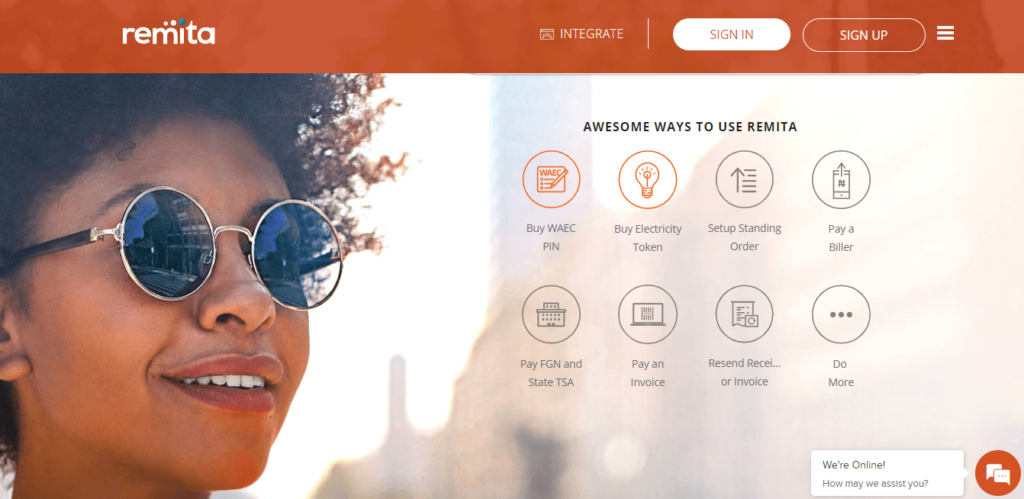 What you should know about Remita?
Launched in 2005, Remita is an all in one platform developed by SystemSpecs. Today, thousands of organizations and millions of people for transactions trust them.
Remita is the payment gateway used by the Nigerian Governments' Treasury Single Account (TSA). That should clear just about any doubt that you might have about their reputation.
What exact services does Remita offer?
Remita is like a payment gateway through which you can conveniently make and receive payments. It offers this service to both businesses and for personal use and has nine different channels for transactions. They are:
Internet Banking.
Point of Sales Terminals (POS).
Debit/Credit cards.
Bank Branches.
Merchant's website.
Mobile wallets.
Standing order/ Direct debit.
Remita Mobile App and website.
You can also borrow money from any of their partners, through Remita loan. Generally, Remita offers personal user services on:
Payment:
with Remita, you can easily pay utility bills as far as you have a functioning bank account. It supports bills like DSTV, GoTv, Swift, and more. You can also make transfers to anyone in any microfinance or commercial bank, or digital wallet at any time.
Collections:
Remita collection saves you from all the stress of designing and printing an invoice or disturbing debtors with calls. Simply generate an electronic invoice with Remita, and share it via social media or email to the person.
Airtime Top-up: You can purchase airtime for yourself and multiple phone numbers all at once.
Remita Advantage:
These are exclusive loan services that you have access to because of Remita. It includes PayDay, Paylater, and Page.
Standing Order:
Standing order allows you to create a payment schedule consisting of regular bills. In doing this, you can easily settle all the regular payments you make at a click.
For business users, their services are:
Payments: this allows you to easily pay for bills as a business, and transfer money to anyone easily.
Collections: remita collections allow you to receive fast and secure payment from all your customers, through their preferred channel. I listed the channels earlier in this article.
Remita Direct Debit: Remita Direct Debit helps your customer make convenient payments to you in a flexible manner. It works by the customer instructing their bank, authorizing them that a biller (your business) is paid a certain amount over a period.
Remita Payroll and HR: This service takes on the responsibility of managing the finances of your staff from you.They manage it instead.
Remita Loan
Currently, Remita is in partnership with three financial institutions to help provide easy loan access for you as a customer. They are:
Access PayDay: this helps you settle needs before your salary comes. Access PayDay Advance powered by access bank, allows you to obtain a loan from your salary account ahead of payday. No guarantors are required. Dial *901*11# to get started.
Carbon Pay later: carbon offers its mobile application for download on Google playstore and the Apple Store. Through this application, you can obtain a loan within 5 minutes without any collateral.
Page: page is a financial institution regulated by the Central Bank of Nigeria that offers quick loans of up to N5 million in less than 3 hours. You can also make investments and payments through their platform.
Remita Mobile App
You can download the Remita mobile application for easy access to their services and more convenience. The app is available on Google Playstore, as well as the apple store. The app allows you to:
View account balances.
Manage your transactions and expenses.
Make payments and transfers.
Generate transaction receipts.
Request payments through electronic invoices.
Manager your standing orders.
Conclusion
Remita is an all in one transaction gateway platform. More importantly, it allows you easy access to loans through any of their partners.
You can now meet those unexpected needs as they come, by obtaining a loan of your desired amount within minutes. Take advantage of the benefits and opportunities offered by Remita today.