Financing activities that conform to sharia or Islamic law requirements, is called Islamic finance. Any investment that adheres to Islamic law also falls under Islamic finance or Islamic banking. The basis of Islamic finance is the prohibition of collecting interest on any loan given out by a lender or investor.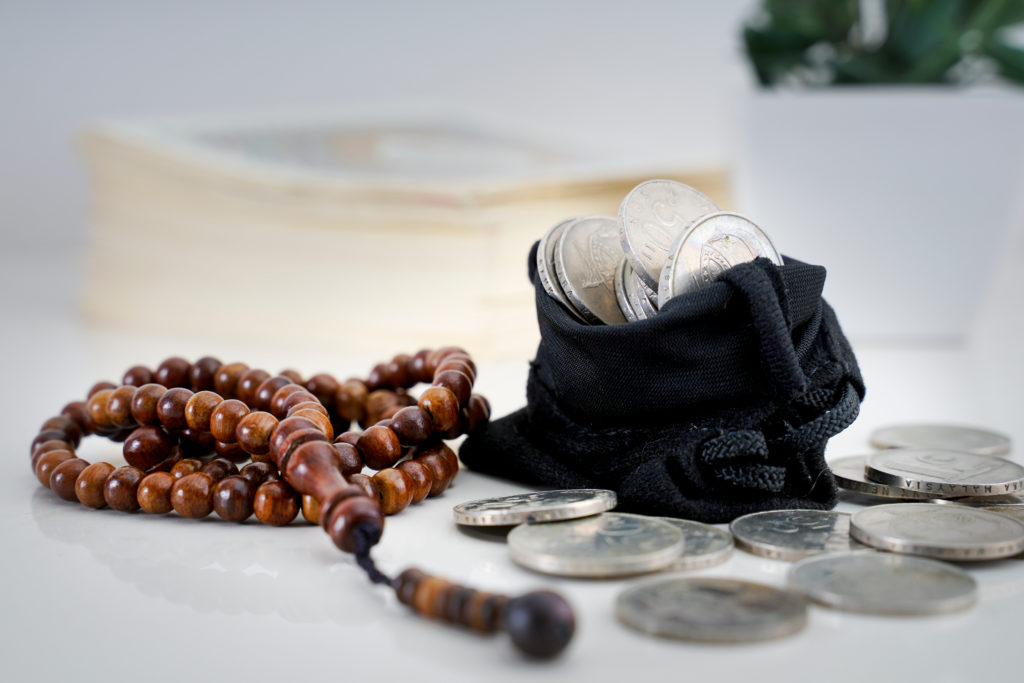 Islamic finance Vs Conventional finance
Islamic finance does not operate by the laws of conventional finance management. The major difference is that it bases the principles and practices of Islamic finance on sharia laws. For one, they only allow investment in ethical assets or businesses. Islamic finance also does not collect interest on loans offered for investments.
Conventional finance on the other hand does not have ethical restrictions or prohibitions on attracting interest.
Principles of Islamic finance
The principles by which Islamic finance operates are:
Paying or charging interest: in Islam, interest is a practice that the sharia considers exploitative in nature. They consider it to favour the lender at the expense of the borrower. Sharia law strictly prohibits it..
Speculation (Maisir): Sharia law also doesnt permit speculations, predictions, and gambling. It is called Maisir. For this reason, Islamic finance and institutions stay away from businesses where the ownership of goods depends on unpredictable circumstances in the future.
Prohibited investment in certain activities: Sharia law prohibits businesses involving activities such as the production or selling of pork or alcohol. They consider them haram (forbidden).
Uncertainty and risk (Gharar): The law also does not accept Contract with excessive risks and uncertainties. Gharar is a term that measures uncertainty in investments, and the legitimacy of risks.
Material value of the transaction: All transactions must be ethical. This means that they must be related to underlying economic relevance.
Profit and loss sharing: In every transaction, no party can benefit more than the other party. All parties share associated profit and loss, and the risk associated with the transaction.
Types of financial arrangements in Islam finance
Profit and loss sharing partnership (Mudarabah):
In this partnership, the financier (rab-ul mal) provides the capital required to the other partner (mudarib). The other partner provides labour and invests the capital and managing the business. They share profits between the two parties according to a ratio agreed upon.
Profit and loss joint venture (Musharakah): 
Musharakah partnership is a joint venture where all parties contribute to the capital necessary for investment. Profit and loss are shared by a fixed ration. Musharakah could exist as
Diminishing partnership: 
Where the bank and investor jointly acquire properties. The bank then gradually transfers its equity over time in exchange for payment, or
Permanent Musharakha: 
Where the bank and investor partnership is fixed and continues running as long as the business is in operation. This partnership is more suited for financing long term projects.
Murabaha: 
This is when the bank acquires certain assets for resale. They mostly do it at its own expense based on the customer's order. The bank makes a profit by selling it for a price that includes the extra charge stipulated in the contract. This does not contradict sharia because it involves personal effort and involvement.
Leasing (Ijarah):
In this arrangement, the lessor (property owner), leases an asset to the lessee (customer or buyer). They do this in exchange for a constant stream of rental and purchase payments. The arrangement ends with transferring property to the lessee.
Investment platforms for Islamic finance
The two major forms of Islamic finance investments because of prohibition from regular assets are:
Equities or shares: as long as it does not involve a company in trading prohibited by Islamic laws, we can purchase its shares. Sharia laws also allow private equity investment.
Fixed income instruments: Sukuk bonds are the only bond permitted to be invested in by sharia laws. This is because it represents ownership of equity in an asset and not a debt obligation.
Conclusion
Islamic finance lives and breathes by the sharia law. It prohibits investment in certain businesses and ensures that it funds only ethical purposes. With Islamic finances, you cannot purchase debt, but only equity assets with underlying economic relevance.