Investment one is a financial institution through which you can make various types of investments in Nigeria. They simplify the investment processes that many used to find vague, like bonds, and stockbroking, putting them at the tip of your fingers for easy access and comprehension.
Historical background
Investment one was founded in 2007 and initially known as GTB Asset Management (a subsidiary of Guaranty Trust Bank PLC). The Central Bank of Nigeria spurred them up after initiating reforms in the banking industry.
Since then, Investment One has offered and continues to offer amazing investment options, and a few extra financial services too.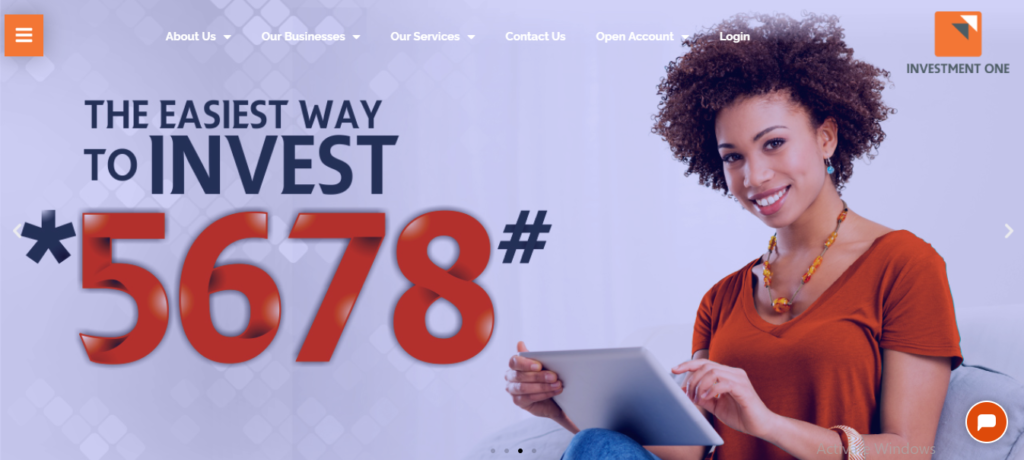 What service does Investment One offer?
Before companies like investment one, stockbroking, pension funding, venture capital, and mutual funds were more stressful to access. You had to go to the bank or stockbrokers that handle such and then invest on their terms.
Investment one makes the process less stressful by hosting many investment platforms on theirs. Today, it is as easy as logging on to the mobile application.
How secure or safe is investment one?
First, investment one was a subsidiary of Guaranty Trust Bank PLC, which is a high profile and trustworthy financial institution.
Also, Investment one and all its subsidiary companies are regulated by governmental bodies like the Nigerian Stock Exchange (NSE), Securities and Exchange Commission (SEC), and the Nigerian Pension Commission (PENCOM).
Therefore, you are not throwing money into the wind, and they secure your investment. Investment one is legit.
What services does Investment one offer?
Investment one offers services major in these areas:
Financial Services
Capital Management
They are further subdivided into different services that directly relate to your needs.
Financial Services:
Funds management:
The Investment one Funds Management Limited (IOFML) helps you invest and manage mutual funds/ collective investment schemes.
They are licensed by the Securities and Exchange Commission (SEC), to provide services that meet your needs goals.
Pension:
Investment one Pension Managers Limited provides pension management services for you. This includes approved existing schemes, micro pension plan, voluntary contribution, and retirement savings account.
Stockbroking:
Investment one Stockbrokers International Limited (IOSIL) is registered with the Nigerian Stock Exchange market and licensed for stockbroking.
They offer booking services on stocks, bonds, mutual funds, commercial papers, advisory and financial analysis, share registration services, Dividend management, and the handling of registrars and Central Securities Clearing System (CSCS).
Trust Services:
Trust services of investment one is an effective way to ensure that they hand all your desired assets over to respective beneficiaries chosen by you.
Their services include estate planning, private trust, and corporate trust. A trust is a legal arrangement where you (the settlor or grantor) transfers your property or assets to another person (trustee) to be in interim management for the benefit of another person (beneficiary).
Capital management
Finance:
They design this service to provide financial services for small to medium-sized enterprises (SMEs). Available services include personal loan, asset finance, working capital loan, invoice discounting facility, local purchase order (LPO) financing, and contract finance.
Investment Banking:
Investment one provides financial advisory and investment banking services for you. This covers multilateral financial institutions, statutory corporations, private and public companies, and governments.
Private Banking:
Private banking caters to your unique needs and investment goals as a customer.
Venture Capital:
This is the SMEs focused subsidiary of the finance service they provide for SMEs. Investment One Vencap Limited invests in SMEs and also provides other business support.
Investment and business support is typically around 3 to 5 years, depending on the SME founders or management board.
How do I access Investment One services?
You can do that through any of the following ways:
Visit their headquarters at no 37 Kofo Abayomi Street, Victoria Island, Lagos, Nigeria.
Call their official line on +234-1-448 8888
Email them at enquiries@investment-one.com
An easier way is to visit their official website at https://www.investment-one.com/, where you would find more details about each service they provide, and how to subscribe to them.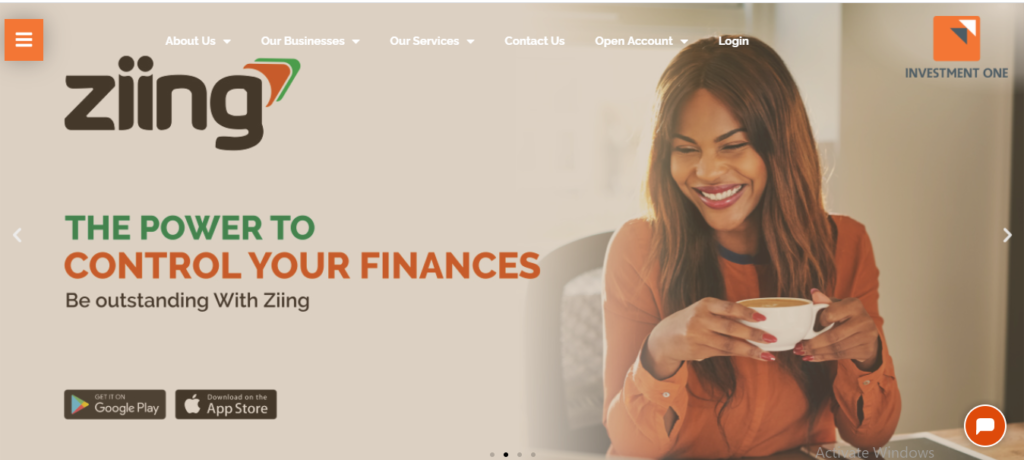 Investment One Mobile Application – Ziing
The Investment One Financial Service Mobile Application is a one in all app that allows you to access all your investment services from wherever you are.
Details like your stockbroking portfolio, latest transactions on your accounts, recent trades, prices of stocks and top gainers and losers can also be accessed.
App Info
The app has a 3.3 rating with over 200 reviews and more than 10k downloads on App store. You can also access their services via USSD by dialing *5678|
Conclusion
Investment one is a kind of liberal financial institution since the services they offer don't streamline to any sector. You can invest and profit, take loans, and other support as an SME, handle your trusts, get into an investment, or private banking through investment One.
They have a platform for all that you need now and might need in the future.