It's no news that on February 5, CBN prohibited banks and other financial institutions from participating in transactions involving cryptocurrency. Therefore, many crypto traders have been left to wonder how to buy bitcoin in Nigeria after the ban. The good news is that the situation is not hopeless. In this article, we would be discussing some of the ways on how to buy bitcoin safely in Nigeria after CBN transaction ban.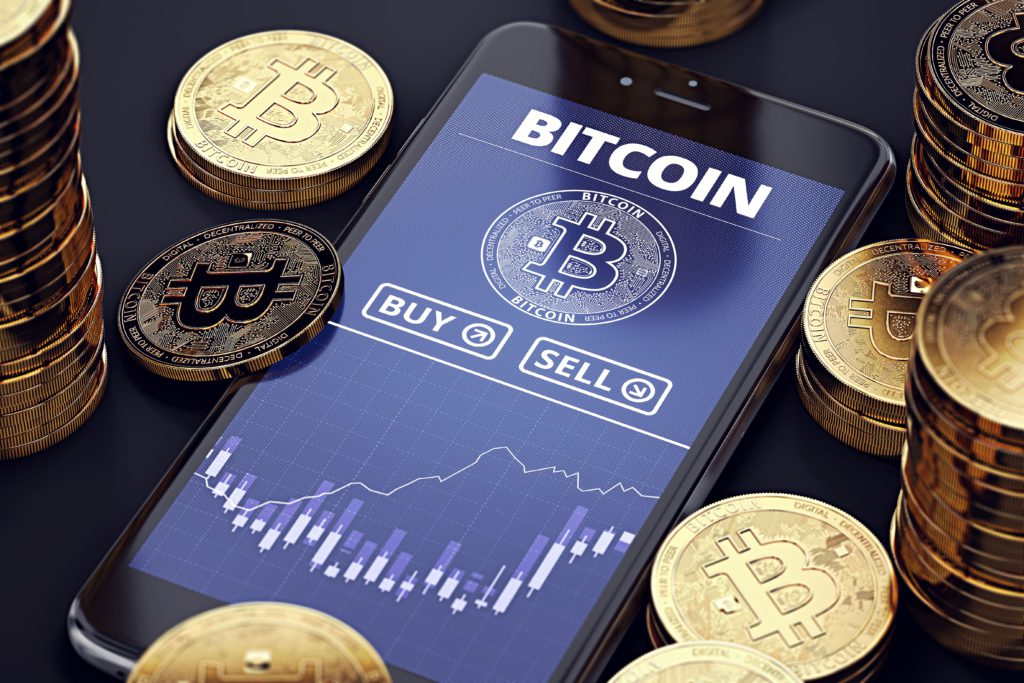 How to buy bitcoin safely in Nigeria after CBN Transaction Ban
Here are some amazing ways to outflank the CBN ban and safely buy bitcoin in Nigeria:
1. Peer to peer (P2P) facilitated wallet/exchange:
This simply means the wallet of the P2P exchange and not any unique kind of wallet. Here's how it works:
Entrust your assets to a P2P facilitated wallet/exchange. Example include Blockvila, Binance etc
Go through the already existing buy adverts and choose who you want to sell to.
Your coin is retained in the Escrow until the receipt of payment to your bank account is confirmed by you.
Then, you can go ahead to release the coins to your beneficiary's address.
Finally, you can cash out in NGN
2. Over the counter (OTC) exchanges
These are simply broker exchanges. Therefore, they exchange your bitcoin for fiat and your fiat for bitcoin. Here's how OTC exchange works:
Look for a trusted OTC crypto exchange within your network.
Transfer your coins to them
Lastly, let them pay for your coins directly to your bank account (there's no need to use cryptocurrency as the transaction description).
3. Using e-currencies
E-currencies are currencies that only exist in digital form. Examples include Neteller, WebMoney etc. However, cryptocurrency differs from e-currencies because they are decentralized. Therefore, to use e-currency to outflank the CBN transaction ban, all you have to do is this:
Visit and acquire e-currencies exchanges.
Use e-currency to buy your bitcoin and receive payments.
4. Create an Ecobank Ghana account
To do this, you have to start by creating an Ecobank account. However, you should create the account as a non-resident. Furthermore, you move to connect the account to any exchange of your choice (e.g Blockvila, OKEX, Binance etc). After that, you can perform your transactions and then withdraw your money to your Ecobank Ghana account. Finally, you can move your funds to your Nigerian account and withdraw them.
5. Acquire Nigerian Naira Token (NGNT)
This involves buying NGNT from its issuers and using it to trade instead of using the NGN. By doing this, you are still using your NGN in a tokenized form. Therefore, NGNT bypasses CBN restriction when trading bitcoins.
6. Paypal and Coinbase
This method is particularly helpful for Nigerian crypto traders that are in the diaspora. Also, it is useful to Nigerian traders who can open a PayPal or coinbase account. Here's how it works:
Open an account with coinbase and PayPal.
Link both accounts.
Send all your assets to your coinbase wallet.
Withdraw your assets from your coinbase account to the already linked PayPal account
Lastly, transfer the funds in your PayPal account to your naira account.
7. Buy the fiat NGN/NGN trading pair
This service is exclusive to Binance and permits you to buy NGN on its P2P market. Thereafter, the fiat will be forwarded to your fiat wallet. Here are the steps:
Open an account or log into your Binance account if you already have an existing account.
Go to P2P and choose someone to buy from
Click on an advert of your choice and transfer your payment to the person.
The fiat will be forwarded to your Binance peer to peer fiat wallet.
Before using this method, it is important to note that: YOU MUST NOT INCLUDE ANY INFORMATION ABOUT BTC, BNB, ETH OR ANY OTHER NAMES OF DIGITAL ASSETS TO PREVENT THE PAYMENT FROM BEING INTERRUPTED OR THE FUNDS FROM BEING FROZEN.
8. Internal transfer of NGN
Internal transfer of NGN was introduced by Quidax on February 25th 2021. Basically, it is to help users easily move funds to their NGN wallet. Also, this service permits users within the same platform to transfer and receive NGN. It assists you to deposit and withdraw your NGN with little or no stress.
Before using this service, it is important to note that:
You must complete BVN verification before you will be allowed to use this service.
The recipient has to be registered on Quidax.
The maximum and minimum amount of funds you can send is based on your account verification level.
The recipient's email address must be the same as the one they registered on Quidax.
Also, note that Binance offers a service similar to this.
9. Remitano Fiat wallet
Remitano introduced fiat wallet to help its users trade easily. Therefore, the wallet permits you to sell your bitcoin for any currency supported by Remitano. You can then send it to your local bank account. Here's how it works:
Transfer your coins from any of your external wallets.
Go to Remitano peer to peer (P2P) and sell the coin to any buyer of your choice.
Go ahead to click 'withdraw' on your fiat wallet dashboard.
Input the amount you would like to withdraw and include your bank account details. Click on 'Confirm'.
Finally, you can check the status of your withdrawal in your wallet transaction history.
Conclusion
The importance of Bitcoin and cryptocurrency as a whole cannot be overemphasized. Therefore, there is no need to stop buying and trading because of CBN's ban. The methods provided here can teach you how to buy bitcoin safely in Nigeria after CBN transaction ban.